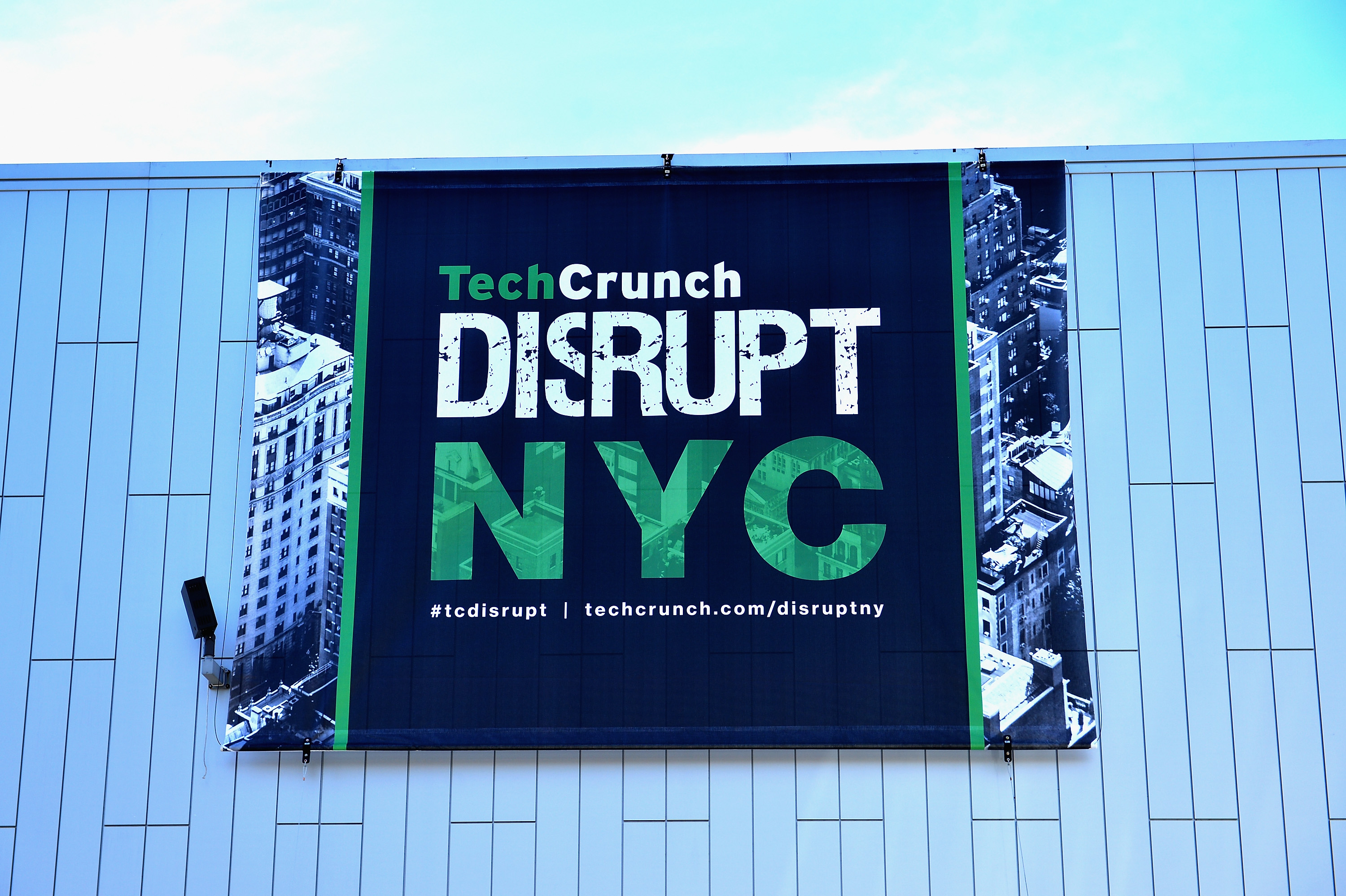 At TechCrunch Disrupt NY, hundreds of startups across multiple sectors like artificial intelligence, virtual reality, entertainment and e-commerce hustled their products to fellow techies and potential investors.
After checking out the companies on Startup Alley, watching demos and seeing others present for the Startup Battlefield competition, we decided to round up some the most interesting and innovative we came across over the past three days. Now, we're doing the same specifically for startups run by women because while women were certainly outnumbered at the conference (like all tech conferences), the ones who were there really came to play.
From a company disrupting manufacturing to another changing advertising, here are some of the startups making waves at this year's Disrupt.
1. Helloava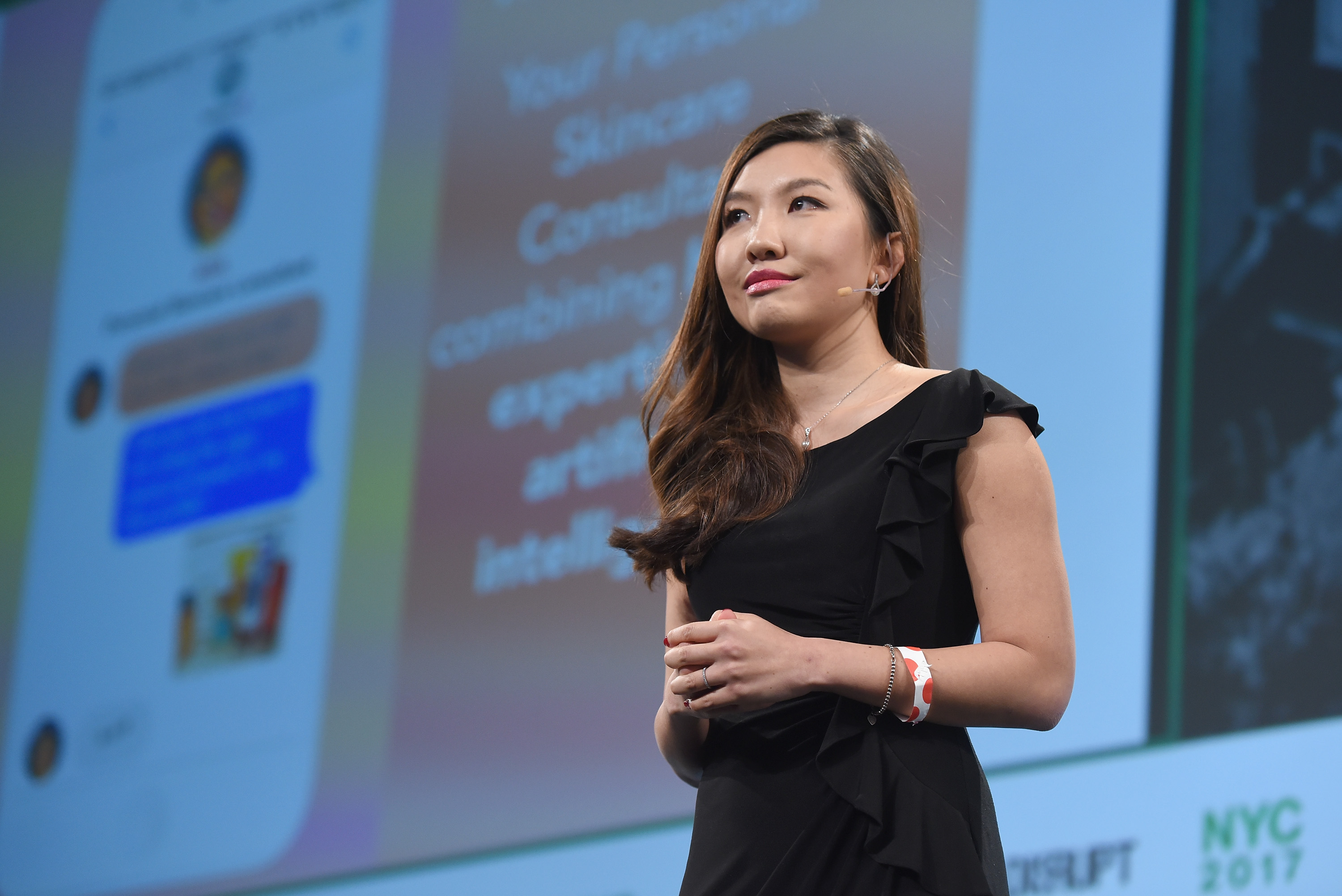 This startup is stopping the trial and error process for people tired of wasting money on skincare products while trying to find a solution that works for them. Helloava is a platform and app that uses machine learning to diagnose skin issues and help users find and purchase the right product, saving them time and money. After answering some questions in a conversation with the AI, you talk with a professional skincare consultant and receive a product recommendation. With a premium feature, you can even video chat with your own specialist for some extra care.
2. Olighto
Olighto built a better mouse trap for the light-up advertising industry. For everything from your local business's "open" sign to the massive light and video billboards found in places like Times Square and Las Vegas, Olighto's technology is easier and more effective. It uses individualized lights and suction cups to connect and attach them. Now, assembly for a massive digital billboard takes just a few hours instead of a day or more, and the cost is 90 percent less.
3. Collider
Bringing a hardware product to market just got so much quicker, easier and cheaper. Collider built a 3D printer called Orchid, which is the first one capable of printing materials such as metal and rubber in addition to plastic filament. While traditional 3D printers may suffice for the first few prototypes of a product, only Orchid is creating production quality parts and replacing the slow and ridiculously expensive tooling needed to make a final product. And because Orchid can create anything with actual production materials, they are heading to disrupt the customization industry as well.
4. Mamava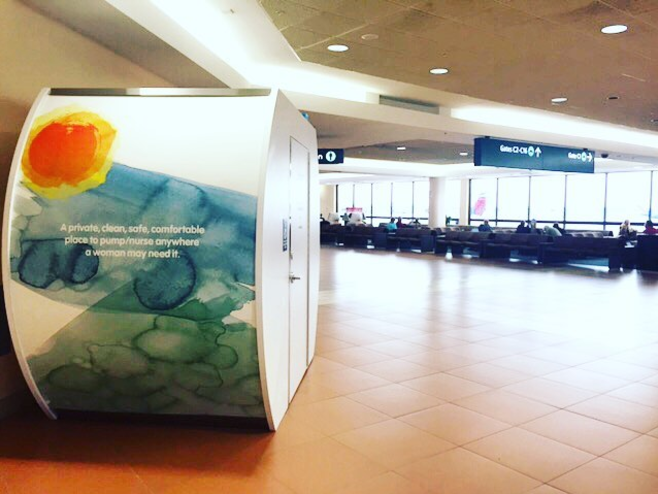 New mothers finally have a place to nurse, thanks to Mamava. This company is putting comfortable nursing suites in public places like airports, stadiums and schools for mothers on the go. Moms can use the Mamava app to open the suite, which is locked so creeps don't use it for anything other than its intended purpose. Inside, there are amenities like outlets and space for a stroller or whatever else.
5. FactGem
The team at FactGem has created a better way to extract insights from data. Using the software, you can easily connect data points important to you across multiple silos. And the biggest perk is that if your data or model changes, FactGem can accommodate that in real time to continue delivering insights. You can answer questions about your data quicker than ever and without writing even a single line of code. A drag-and-drop interface makes things easy as well.