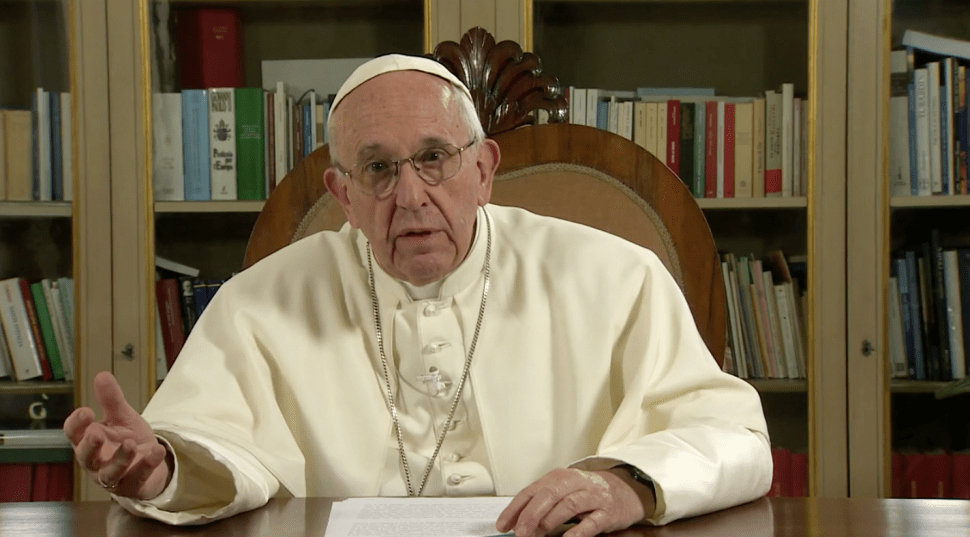 I've written before of my ambiguous feelings toward TED, the annual conference at which 1,500 well-heeled attendees gather in Vancouver to spend four days networking like crazy while being intellectually pummeled in 18-minute increments.
This year's session was typical: fascinating scientific advances; occasional clashes over big ideas like geoengineering (savant Danny Hillis' proposal to pump chalk into the atmosphere to combat climate change); fuzzy tips on self-actualization; and the odd Serena Williams on-stage interview.
And odd it was: a mushy mixture of empowerment and pregnancy talk, conducted by CBS's Gayle King, that offered precious little to illuminate one of the world's great athletes. (Indeed, a conference participant granted a one-minute on-stage appearance on the final day drew a roar of approval from the crowd for calling out the interview's failings.)
But TED wouldn't be TED without the lows as well as the highs. And there were enough of the latter to keep its mighty international media machine fed for the foreseeable future.
Herewith a few odds and ends from my notebook:
Rise of the Robots
The "T" in TED stands for technology, and a chunk of time is always devoted to the tech trend du jour. Last year, it was drones and virtual and augmented reality. VR and AR were still much in evidence this year, but the really hot topic was robotics and artificial intelligence.
Among other things, we got a glimpse of a robot powerful enough to compete with humans for admission to the University of Tokyo, while UC Berkeley computer scientist Stuart Russell offered a rewrite of Isaac Asimov's famous three laws of robotics. The goal: introduce robots to the concepts of uncertainty and humanity in hopes of preventing them from taking their instructions too literally.
But the most striking presentation came from Marc Raibert, chief executive of robot-maker Boston Dynamics, who brought with him SpotMini, a dog-like critter that moved forward, backwards, sideways, and at one point delivered him a drink. An accompanying video presentation highlighted the strides being made in robotic dexterity and mobility, including a human-like robot whose weight has been brought down from 375 pounds to just 165.
Celebrities
TED is always long on celebrities. This year's big "get" was Pope Francis, though we missed the experience of seeing him pacing the stage wearing one of those neat microphone headsets.
Instead, his talk was prerecorded in the Vatican, and he spoke seated. Best line: "There is a saying in Argentina: 'Power is like drinking gin on an empty stomach.' You feel dizzy, you get drunk, you lose your balance, and you will end up hurting yourself and those around you." (Stephen Colbert fantasized about an even bigger get; maybe next year.)
The biggest celebrity actually present was unknown to many in the audience when he took the stage: Shah Rukh Khan, the 51-year-old Bollywood superstar who is to host a Hindi-language TED TV show.
"Lots of you here haven't seen my work, and I feel very sad for you," Khan said in introducing himself. "I'm a movie star. I'm 51 years of age. I sell dreams and I peddle love to millions of people back home in India, who assume I'm the best lover in the world. … India decided that somehow I, the Muslim son of a broke freedom fighter, would become its king of romance."
But if the TED audience needed an introduction, others certainly didn't; at one point a hundred or more fans assembled outside the convention center for a glimpse of their idol. 
Elon Musk
If TED weren't named TED, it could well be named "Elon." The Tesla and SpaceX chief executive might just be the definitive TED speaker, purveying big ideas and utterly unshakeable certitude in equal measures.
This time, the biggest of his big ideas had to do with tunnels. Specifically, he told TED chief Chris Anderson in an on-stage interview, he wants to build layers of tunnels deep beneath Los Angeles and other urban areas as an alternative to highways. Cars would access the tunnels from surface level via elevators, y'see, and would be placed on electric sleds that would rocket them along to their destinations at 130 or so miles an hour.
I swear, I'm not making this up.
Now Musk certainly deserves credit for building Tesla from scratch, and SpaceX is at the forefront of the next generation of space travel. But besides his penchant for behaving as though the usual rules don't apply to him, there's something unnerving about his absolute sense of certainty in an uncertain world.
How long will it be before Tesla owners can go to sleep behind the wheel and trust their cars to deliver them to their destinations? "About two years." When will we see the SpaceX rocket the size of a 40-story building, requiring four times the thrust of a Saturn V, that Musk says will carry people to Mars? Eight to 10 years, he said, though "our internal targets are more aggressive."
As he was winding up his list of prognostications, Musk—in an uncharacteristic moment of self-deprecation—said, "You'll tell me if it ever starts getting genuinely insane, right?"
Well, about those tunnels …
Words of Wisdom
Author Anne Lamott shared her list of 12 things she is almost certain are true, mixing in a few lightly philosophical insights with such observations as "almost anything will work again if you unplug it for a few minutes" and "chocolate with 75 percent cacao is not actually a food." But for those of a certain age, it was her reference to God as a "Cosmic Muffin" that particularly resonated.
The line was a callback to "The Deteriorata," a cut from the fabled 1970s comedy album National Lampoon's Radio Dinner that parodied "Desiderata," the dreadful spoken-word hit by San Francisco radio personality Les Crane.
"The Deteriorata" was written by Tony Hendra and Christopher Guest, later of This Is Spinal Tap fame. Years before "these go to 11," they gave us these words of faux-pretentious wisdom: "Consider that two wrongs never make a right, but that three do."
Rich Jaroslovsky is an Observer technology columnist and vice president of SmartNews Inc. Reach him at richj@observer.com or @RichJaro on Twitter.