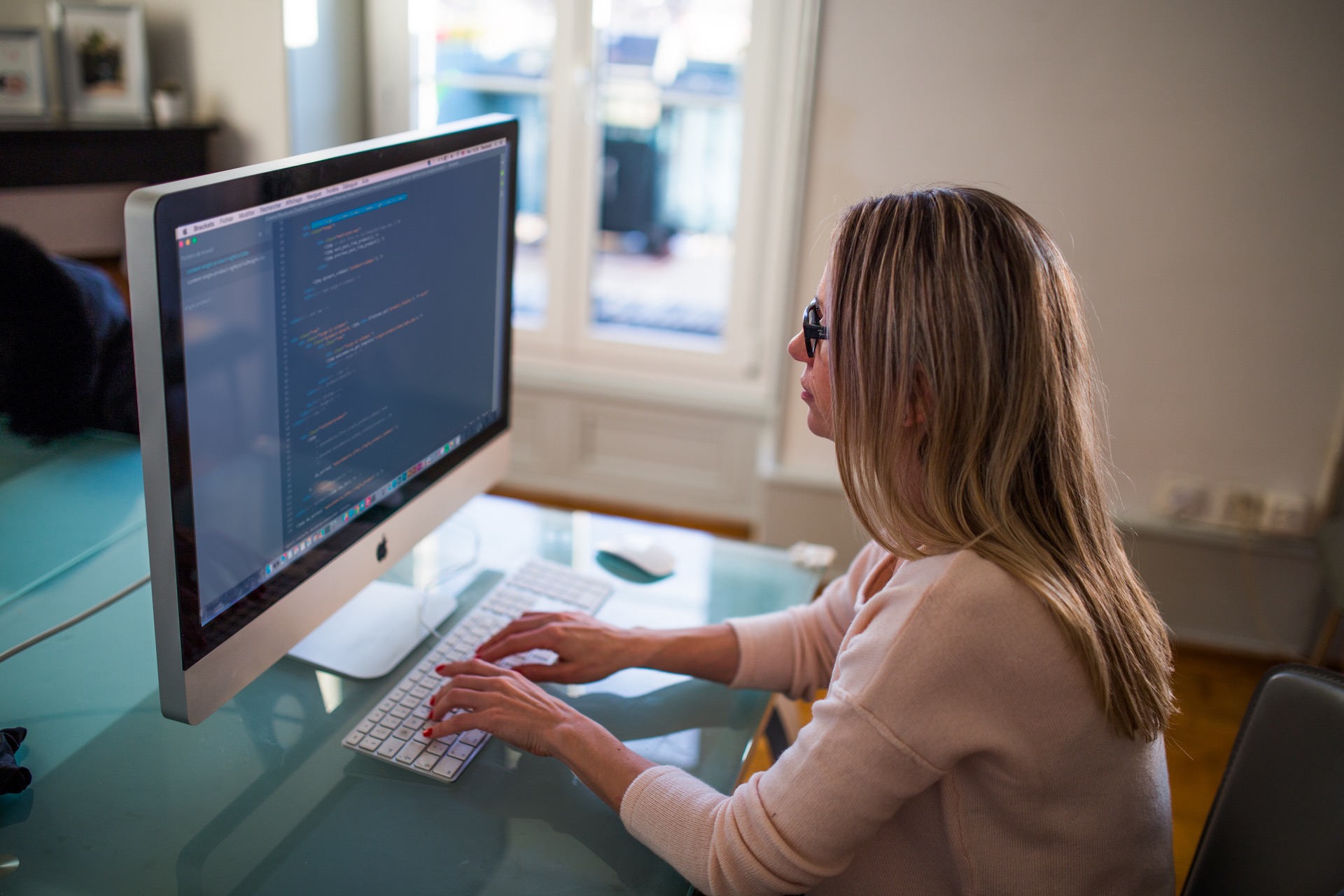 Earlier this year, former Uber engineer Susan Fowler published allegations of sexual harassment and sexism at the company on her personal website. The post went viral, reigniting debates over sexism in Silicon Valley.
Fowler's candid post highlighted an acute problem within the tech community, but her story, and the conversations it sparked, point to a much bigger and more pervasive problem. Sexism in Silicon Valley persists not because the region is filled with lecherous men but because of unconscious (or implicit) bias.
Unlike explicit stereotypes, which we're conscious of, implicit stereotypes are "relatively inaccessible to conscious awareness or control," making them more difficult to unravel. For instance, if you ask any man in Silicon Valley his opinions on sexual harassment, he'll say, "Oh my God, it's awful. There's no place for that in our community." But the same man may ask a woman whether she's pregnant without any thought to how that might make her feel. He's not doing it to be cruel; he's just never been in a position to wonder how that question might land.
With implicit bias, there's no convenient villain on whom to pin workplace injustice. Discrimination that stems from bias we can't see is pervasive, and it stacks the deck against women — and working moms, in particular.
An Invisible Bias
Implicit bias is an issue we all grapple with. Rachel Godsil, director of research at the American Values Institute, reports that although 85 percent of Americans believe they're unprejudiced, most people hold some degree of ingrained racial or gender bias. And 90 percent of discrimination is shaped by our culture, society, and community, as opposed to our conscious thoughts.
Here's an example. A colleague tells you he thinks men and women are equally skilled at solving math problems. In truth, he may actually think men have the advantage due to a positive societal association between men and math. Consciously, he believes the sexes are equal. But his implicit bias favors men.
Furthermore, humans unconsciously gravitate toward people similar to them. I think this instinct plays a significant role in Silicon Valley's gender divide. Most people feel comfortable around those who look, sound, think, and act like them. When that instinct shapes your hiring practices and workplace norms, you can't help but develop a discriminatory environment.
I believe this is why working mothers have struggled to find their places in the tech industry. For decades, Silicon Valley was a "young boys' network," and in many ways, it still is. Young, ambitious programmers and entrepreneurs seek connections with like-minded people. Even those with the best intentions are susceptible to unconscious biases that don't leave much room for working mothers. This doesn't make them bad people, but it does perpetuate sexism in the Valley.
For example, women who have children face higher standards than men and their child-free peers. People assume that pregnant women and mothers are less productive because they're preoccupied with their kids. Moms must go the extra mile to prove that they are as committed to their careers as anyone else in the office.
Working mothers in Silicon Valley are also up against a culture that stigmatizes family life. Motherhood discrimination there likely started as an outcrop of the celebration of youth, and it's punctuated by long work hours. In startups that venerate ambition, raising a family is often viewed as a net negative because it requires going home by a certain time each day.
The Only Way Forward Is Through
We cannot change implicit stereotypes until we bring them into the light. I've been fortunate enough to be surrounded by colleagues, mentors, bosses, and advocates willing to discuss these issues. Their sincerity in wanting to understand the experience of working mothers proves to me that the only way forward is through dialogue and self-reflection.
Organizations such as Project Implicit, a nonprofit organization dedicated to educating the public about implicit bias, offer powerful resources for addressing these tendencies. You and your teammates can take the organization's Implicit Association Test, which will gauge your unconscious bias.
The test is designed to figure out what you really think and feel about different topics or groups of people. If the idea of uncovering your own bias makes you uncomfortable, you're not alone. Implicit biases are difficult to discuss, but these conversations are essential to eliminating discrimination.
Yelling Never Furthers the Conversation
Workplace microaggressions often serve as great starting points for conversations about implicit bias, as long as the discussions are respectful. The dialogue around implicit bias should never take on a shaming tone. You won't get anywhere by demonizing those who make mistakes.
"Telling people they're racist, sexist, and xenophobic is going to get you exactly nowhere," said Alana Conner, executive director of Stanford University's Social Psychological Answers to Real-world Questions Center. "It's such a threatening message. One of the things we know from social psychology is when people feel threatened, they can't change, they can't listen."
To get anywhere, discussions must be rooted in empathy and openness. A recent study by David Broockman at Stanford University and Joshua Kalla at the University of California, Berkeley found that short, non-confrontational conversations help combat prejudiced beliefs. In many cases, people don't even know that what they did was wrong. Feedback is a gift that will help them evolve.
Constructive conversations around implicit bias will not be enough to eradicate it on their own. But they will enhance your workforce's understanding of the problem and, hopefully, help non-parents empathize with their peers who are working mothers.
Combating the Negative Consequences of Implicit Bias
While the idea of implicit bias might seem esoteric, its negative implications are tangible.
Though men's earnings increase by more than 6 percent when they have children, working mothers lose approximately 4 percent of their potential lifetime earnings per child. Those losses are not attributable to decreased working hours or career changes, indicating that discrimination is at play. Furthermore, a lack of adequate maternity leave and fear of negative perceptions can force women back to work too soon after giving birth. A 2012 study showed that nearly 1 in 4 new moms returned to work within 14 days of giving birth.
Businesses can address these problems by prioritizing fair family leave policies and training their managers on implicit bias. Most people would agree that women shouldn't have to choose between career and family, and more progressive policies will help cement that attitude in the tech industry.
To be effective, maternity policies must support mothers and facilitate their re-entry into the workforce. Pew Research tells us 39 percent of working mothers consistently experience job interruptions. And a Harvard Business School study found that corporate barriers lead many to leave the workforce after starting a family — not because they want to, but because they believe they have little chance of advancing in their careers.
These problems should not be solely attributed to malice. Men who've never encountered the challenges of being a working mother or who've never experienced sexism likely don't write discriminatory policies on purpose. They simply haven't been exposed to the consequences, so these issues aren't on their radars.
That's why working mothers should be included in policy creation. Women are rarely asked what we need from our employers, though we'd gladly give our input. Too often, management, HR, and accounting leaders assume they know what's best for their employees but end up perpetuating the unconscious bias that women need to be represented rather than to represent themselves.
I've witnessed what a supportive workplace looks like, and it gives me hope that other companies can create the same for their working parents. When I announced my pregnancy, my colleagues and managers couldn't have been kinder or more accommodating. They threw me a baby shower, supported me as I took my full maternity leave, and valued me enough to increase my responsibilities after I returned.
Working mothers can excel both as parents and as professionals, especially when they feel that their employers have their backs. Most organizations care about their employees, but they're misled by their biases. I'm hopeful that increased awareness will not only lead to greater equality, but to increased empathy and understanding as well. Sexism will recede only if we tackle it together.
Dara Treseder is a senior marketing executive with a passion for innovations that improve the human experience, public health, and women's issues. She currently sits on the board of the Public Health Institute, one of the largest, most comprehensive public health organizations in the nation. She's also the co-founder of NeuBridges, an innovation consultancy that, since 2014, has trained more than 1,000 entrepreneurs around the world. Before founding NeuBridges, Dara was an Entrepreneur-in-Residence at Stanford University's Venture Studio. Connect with Dara on Twitter @dara_johnson.