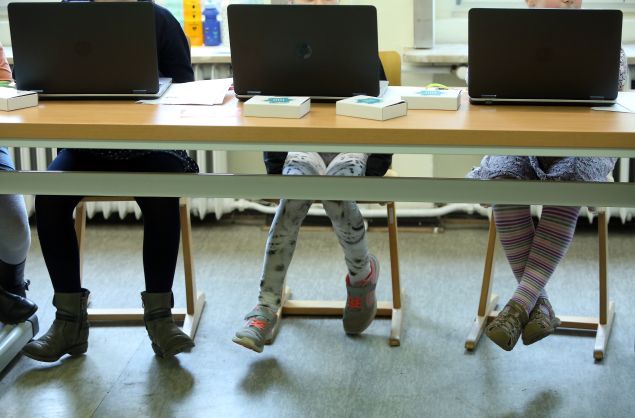 New Jersey's formula for allocating school funding is in the midst of an intense debate reflecting three very different philosophies. Gov. Chris Christie recently called it "more confusing than the formula for old Coke." Nonetheless, there is little consensus on the path forward.
In 1981, the Education Law Center filed a lawsuit on behalf of 20 public school students in Camden, East Orange, Irvington and Jersey City. The suit in Abbott v. Burke alleged that the state's method of funding public education was unconstitutional because it did not satisfy the educational needs of children in poor urban school districts. The New Jersey Supreme Court held that the Public School Education Act of 1975 was unconstitutional as applied to 28 New Jersey school districts, which has since been increased to 31. The court further held that the state must develop a funding formula that would provide all children with equal educational opportunities.
After several court-mandated funding formulas and failed statutory schemes, the Legislature enacted the School Funding Reform Act of 2008 (SFRA). In general, the statute uses a weighted funding formula to determine the per-pupil amount needed to support the core curriculum program for students. However, the state has consistently underfunded the formula, and lawsuits involving how to properly fund these disadvantaged districts are still ongoing. At the same time, economically disadvantaged students continue to struggle.
Current proposals
Understanding school funding in New Jersey amidst all the noise can be confusing. Below is a simple summary of the three different ideas that recently have been debated:
Christie's plan: The governor's recent plan was to give every district a flat rate of $6,599 per student, while continuing aid for special-needs students. The governor maintains that the state is pouring millions of dollars into failing districts at the taxpayers' expense. He cites graduation rates as evidence that "educational success cannot be bought with excessive spending by a select few chronically failing school districts." However, critics maintain that the so-called "fairness formula" could really hurt urban districts.
Senate President Stephen Sweeney: Under Sweeney's education-funding plan, New Jersey would increase school aid by $500 million over a five-year period. The plan also would phase out "hold harmless" funding, which prevents any school district from receiving less state aid than it did the prior year. According to Sweeney, this would allow the state to move some funding from districts with declining enrollment and offer it to other districts with a greater need. The plan also calls for eliminating a cap on the increase in state aid a district can receive in a particular year. Senate Democrats have pledged to hold up the budget process unless inequities in school funding are addressed. Critics of the plan have raised concerns about the cost of the increases, as well as the removal of funding from one district to help support another.
Assembly Speaker Vincent Prieto: He has offered a one-year proposal that would add $125 million in school funding to assist the state's most financially distressed school districts without reducing the aid to other districts. Under Prieto's school funding reform plan, a school district with at least a 10 percent enrollment growth in the past five years could qualify for supplemental funding; extra state aid would be distributed to schools suffering the most under the state's current special education funding formula; the state would identify specific districts in dire financial need, including Paterson's schools, for more funding; the state Department of Education would implement a new program — similar to the Department of Community Affairs' transitional aid — which DCA uses to temporarily assist entities with financial problems; and an additional $25 million would be invested in pre-kindergarten to expand a program that has been long delayed due to a lack of funding. The primary criticism of Prieto's plan is that it's not a long-term solution.
John G. Geppert has extensive experience in education law. He runs the public law section at Scarinci Hollenbeck and edits the Government & Law Blog. He currently serves as chairperson of the Education Law Committee of the New Jersey State Bar Association.