What's the different between Tbilisi and Rome? According to Antonine (Tine) Peduzzi and Luisa Orsini, not much.
"It's the feeling and the energy. It's comfortable…we feel at home here and there," said Orsini.
"Tbilisi and Roma have this authentic energy," agreed Peduzzi.
That might explain why the two designers and best friends behind the handbag range TL-180, who are both of Italian-French descent, decided to debut their very first clothing rage in the capital of Georgia. It is, after all, thousands of miles from their headquarters in Italy. But it turns out that Orsini's family hails from Georgia and she spent a bit of time in the country while growing up; that was only part of the reason why the Eastern European city was selected by the duo of designers for this big launch.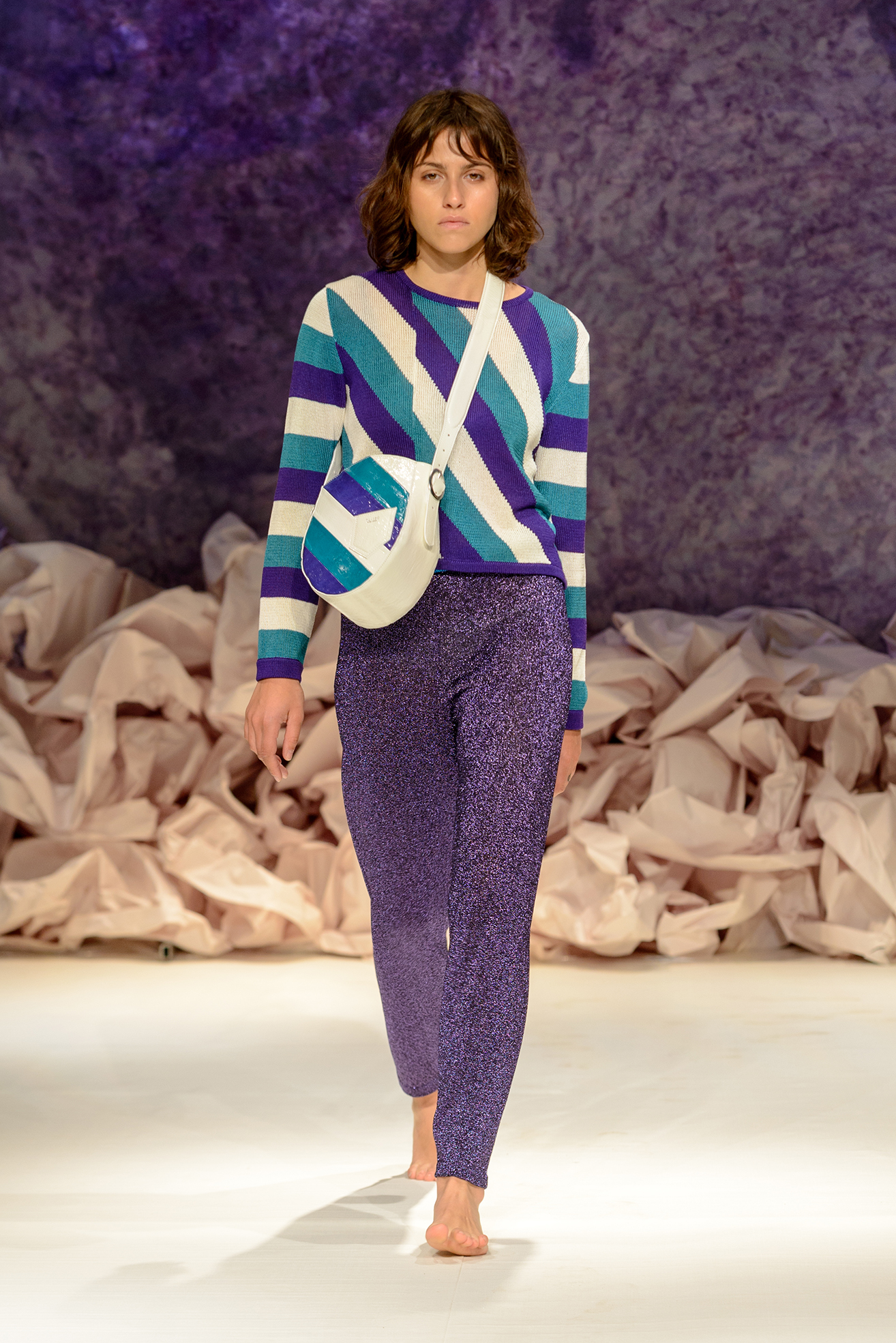 For their previous handbag collections, Peduzzi and Orsini turned to films for inspiration and this range was no different. This season, they were enthralled by Georgian director Sergei Parajanov's The Color of Pomegranates. If you haven't already seen the film, their breathless description of it will have you searching the depths of the internet to find it. (Here's a hint: head to Sovietmoviesonline.com.)
"He's really poetic and he plays with metaphors, visual metaphors. It's a dreamy tableau vivant. The color is very graphic… we love the way he plays with colors, in a way that's dreamy and contemporary at the same time," cooed Peduzzi. Parajanov's adoration of color was translated into a fiery red shirt with flared sleeves and trousers to match, a blue satin mandarin collared shirt with a wrap detail, a rather cool teal trench coat with oversized buttons and a floppy collar, along with a series of striped knits that perfectly matched a coordinating cross-body bag. The clothes, all made in Italy, looked to make up the wardrobe of an international cool girl; in fact, about 20 percent of the fabrics used by TL-180 in this inaugural collection hailed from Georgia.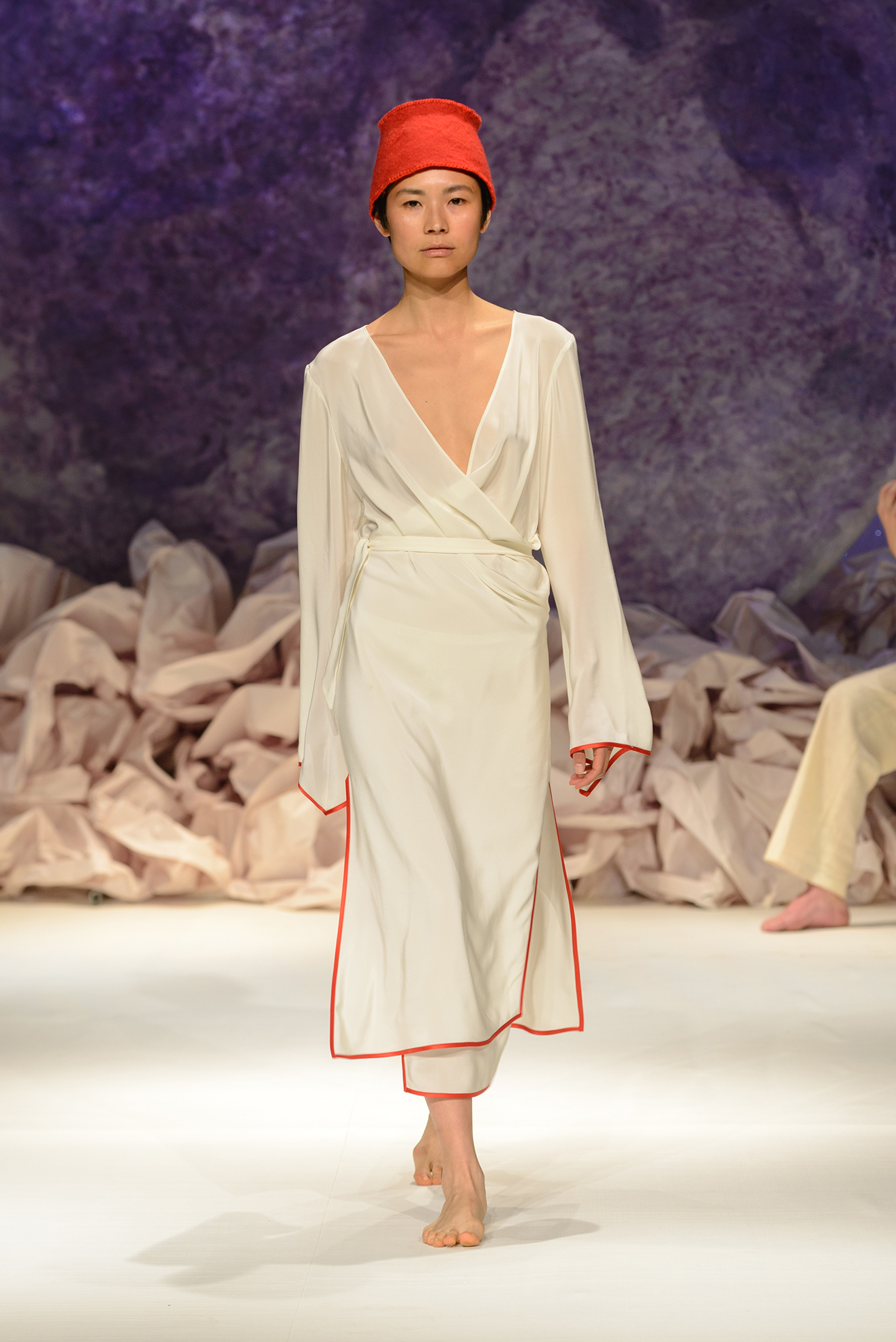 The show was held in The Royal District Theatre in Tbilisi's Old Town that reminded the girls of a scene from The Color of Pomegranates. They had a little help from their friends to create a backdrop that felt like TL-180, with some touches from Parajanov. Victoria Salomoni was the set designer; you might know her work with brands such as Gucci, Bally and Bottega Veneta. Manfredi Gioacchini, a photographer for Vogue Italia also helped with the brand's Tbilisi launch.
While showing in Georgia was obviously a dream for Peduzzi and Orsini, they will also be presenting the collection to a broader fashion crowd in the near future. Sometime in June they hope to show the range in Paris, though it might not feature the same exact clothes.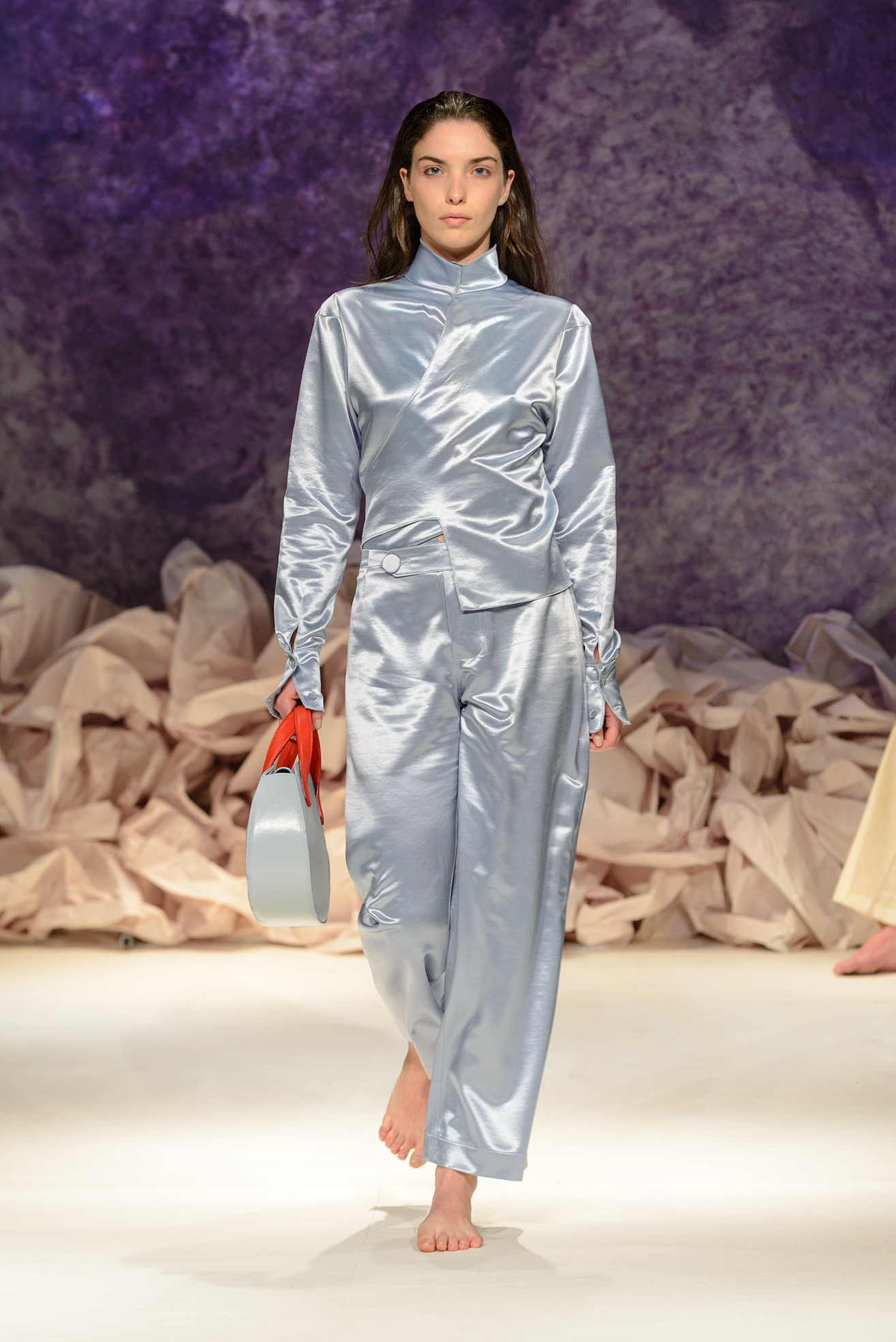 "Knowing us, we will definitely add," laughed Orsini. "We started off doing a small collection and then we started to add and add." The first clothing range from TL-180 was supposed to be just five pieces, but by the time they were done, the collection was made of 24 outfits. Surely, this burgeoning brand will just keep growing.