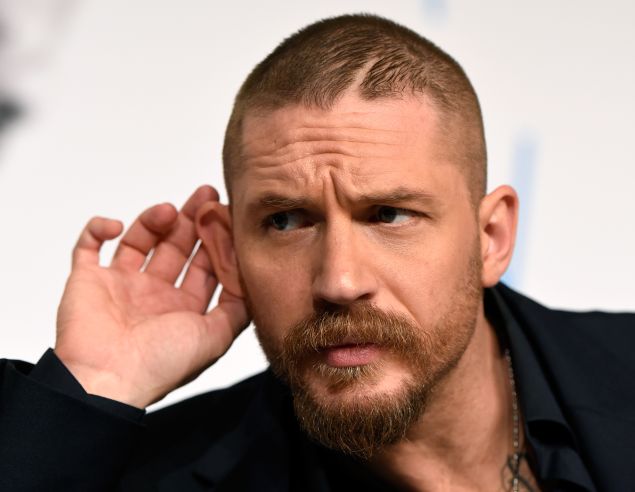 Oscar-nominated actor Tom Hardy, who thrives in roles where his beautiful face is obscured (Mad Max: Fury Road, The Dark Knight Rises) and he communicates primarily in grunts and snarls (The Revenant, Taboo), has landed his perfect role, according to THR: Venom, a.k.a long-time Spider-Man nemesis Eddie Brock. Hardy will play the role in Venom, Sony's Spider-verse follow-up to this year's Tom Holland-starring Spider-Man: Homecoming. Zombieland director Ruben Fleischer will direct, with the studio throwing their full weight behind the project (see: no help from Marvel) for an October 5, 2018 release date.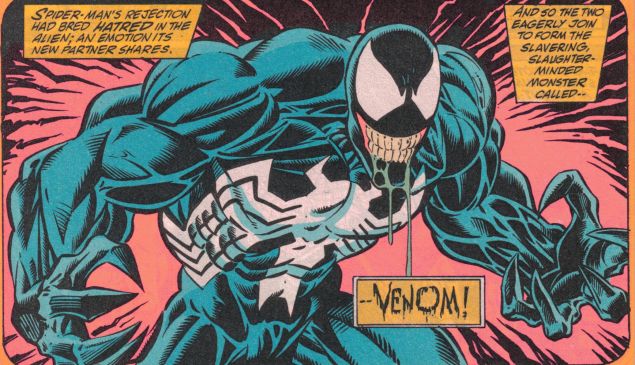 Eddie Brock made a brief cameo appearance in 1986's Web of Spider-Man #18, before rocketing into fandom history in 1988 when the character melded with the alien symbiote known as Venom. Brock, already kind of a dickhead, was granted enhanced powers from the goo-y, ink-like organism, and instantly became archnemesis to New York's friendly neighborhood Spider-Man (the symbiote originally tried to merge with Peter Parker but got rejected. It's a whole thing).
Topher Grace, a decidedly un-Tom-Hardy-like actor, portrayed both Brock in Sam Raimi's Spider-Man 3 (2007). Hardy's Venom will launch its own shared universe, to be followed by a Silver Sable/Black Cat project.