What defines the influential design zeitgeist of New York City? We embarked on a journey to uncover the trends the city's most important design minds are building now, which will reach out across the globe in the next few years. Each of these eight designers embodies a distinct aesthetic that is emblematic of New York, from the awkwardly beautiful grit of elemental steel and stone to an undeniable glamour and omnipresent sense of history.
Clodagh: The pared down integrity of the elements
"I have been moving toward luxurious minimalism since I started designing," says Irish native Clodagh, who arrived in New York in the late 80s after a stint as a fashion designer and as an interior designer in Spain. Clodagh's design MO has always been to impart a sense of minimalist serenity to a space. "I'm against over-ornate spaces. Strip, strip, strip is how we design," she explains. "We incorporate all the elements and all five senses in our design," she says of her multidisciplinary design studio. It's not surprising that Clodagh can be credited with creating some of the world's most important spas, including the newly launched Six Senses Douro Valley in Portugal and Miami's new East hotel. The New York space that most embodies Clodagh's down to earth philosophy is Landmarc, where the steel and concrete of New York feature alongside burnished metal.
Clodagh's Top Design Tip
"You never see a U-Haul following a hearse. Just get rid of the 'stuff' in your life and move on, keeping only what you really need. Ask yourself, 'Is this chair the most comfortable chair I can find? Would I miss it if it left?' One of the best things you can do for yourself is go to a hotel and buy the bed. Most people buy a bed without sleeping on it."
---
Top Interior Influencers
Alexandra Champalimaud
AvroKO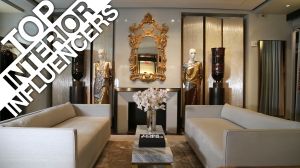 William Solfield

David Rockwell
Jeffrey Beers
Mark Zeff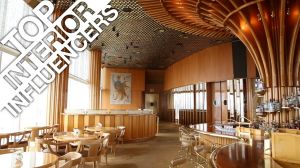 Roman and Williams