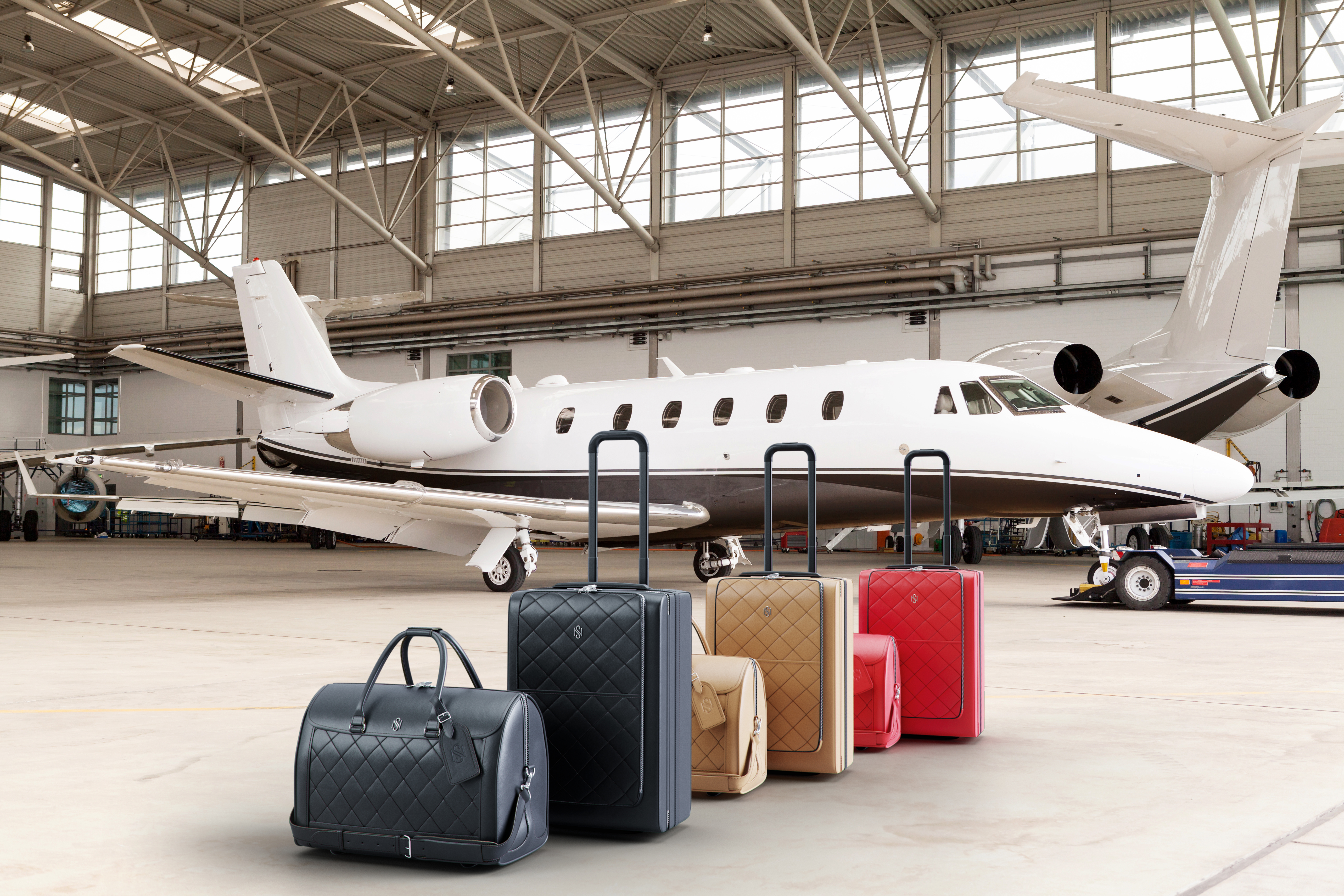 It's common knowledge that the chore of packing and unpacking is truly the worst part of embarking on a trip. But there's one thing that could be worse: showing up for a lavish vacation with friends, toting along an old suitcase that is tattered, torn and definitely not cute. You just might be the laughing stock of your shared private jet.
This year, invest your funds in a carry-on that exudes your net-worth…or at least the net-worth you want to have. For work trips, rolling around a pricey trolly will let your colleagues know that you mean business and know the value of necessary luxury goods. Even when embarking on a trek abroad with pals, consider these high quality valises to be a major conversation piece among strangers and acquaintances alike. Plus, they tend to come with elevated features that ensure a smooth and effortless trip.
A tasteful bag translates in any language, whether your destination is Montauk, Ibiza or Stockholm. Here are our favorite picks for luxe travel accessories that will go the extra mile.
It's not as obvious as the monogrammed suitcases from Louis Vuitton, but this fiery orange number will still turn heads.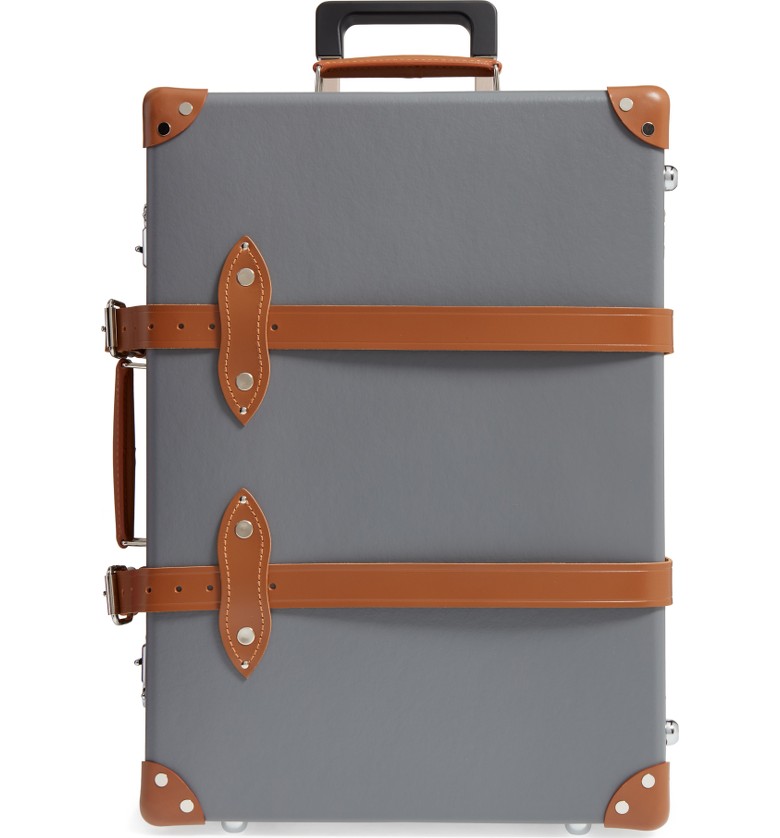 For a retro vibe, with all the modern features you need, Globe-Trotter is the best bet. Plus, it's the epitome of chic.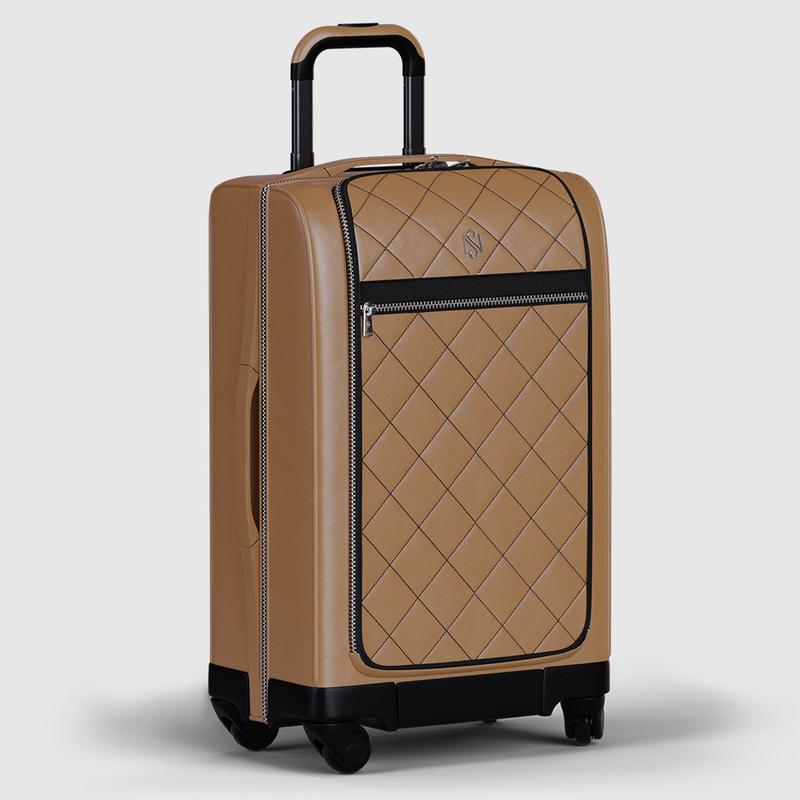 This quilted, made in Italy suitcase is rather exclusive; the Silicon Valley based brand, Soul of Nomad, will only produce 100 of them. Especially for those traveling for work, it's a chic way to roll from the airport to the boardroom in style.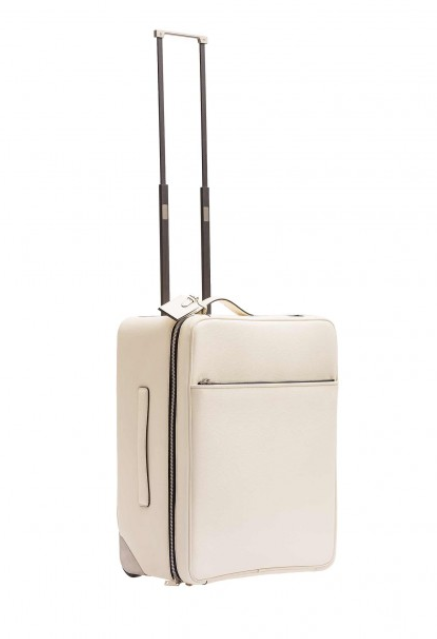 This handsome Valextra trolly is made from luscious calfskin and has a carbon fibre handle; the white hot hue is obviously ideal for weekend getaway in the summer.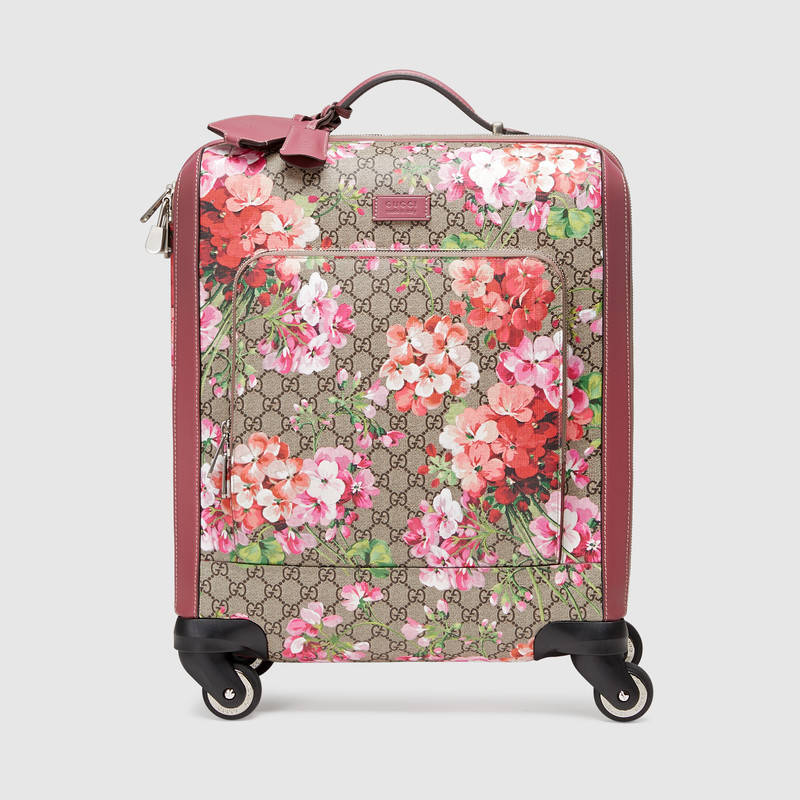 It's certain that no one else in the first class lounge will confuse this Gucci GG Blooms bag with their own boring black valise. And for guilt-free travel, this luxe case is made with a material that has a low environmental impact.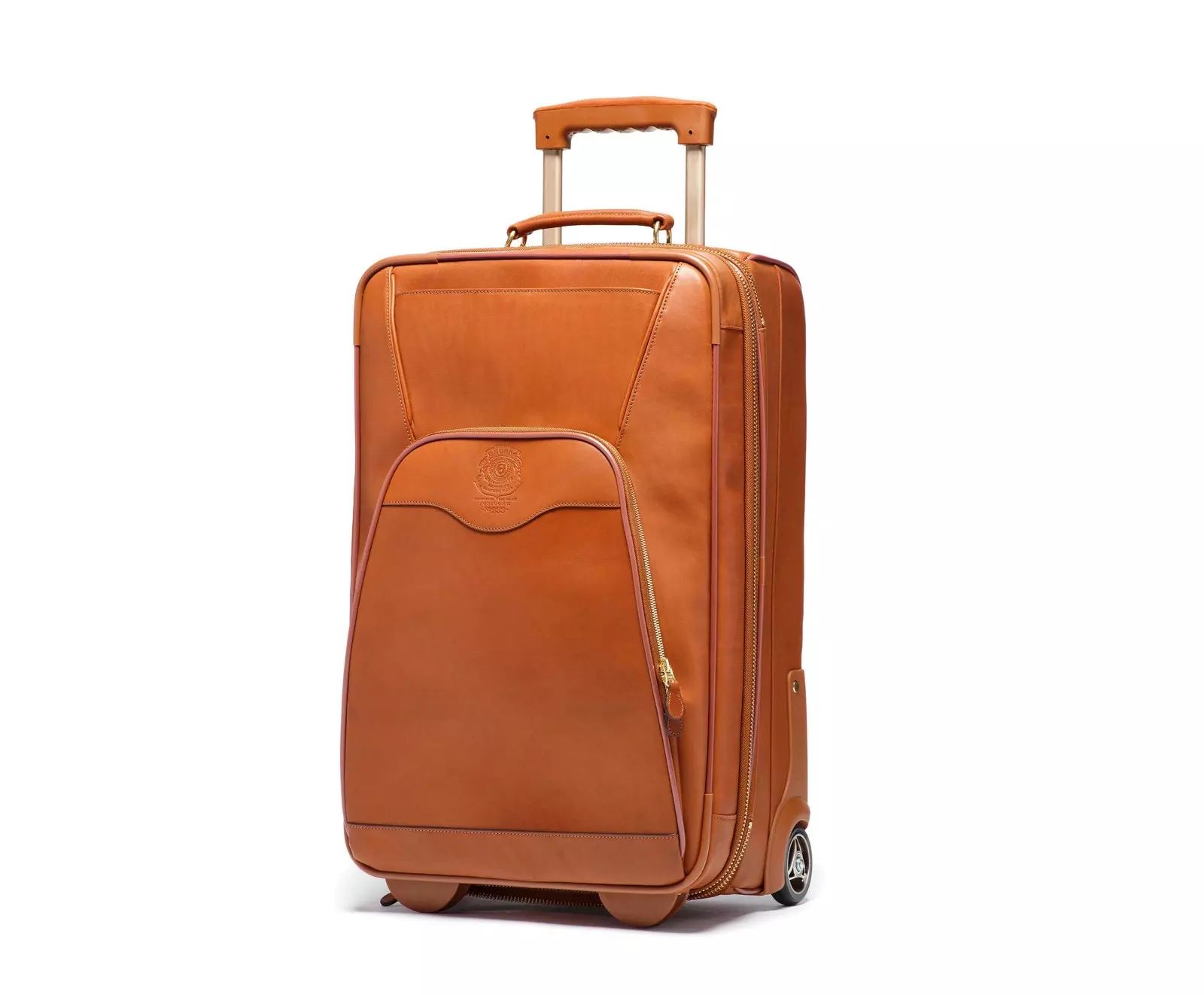 Not only will the caramel-colored leather of this Ghurka bag age extremely well, but the interior is lined with the most delightful gingham pattern.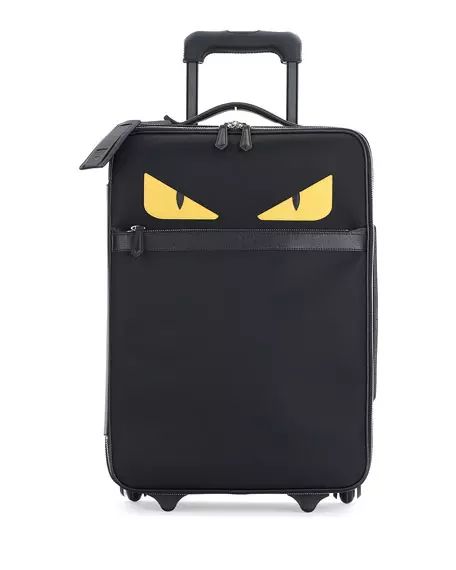 Travel can go from fun to a nightmare in mere moments. But an eyeful of this Fendi number (pun intended), at least you can depend on your luggage for a laugh.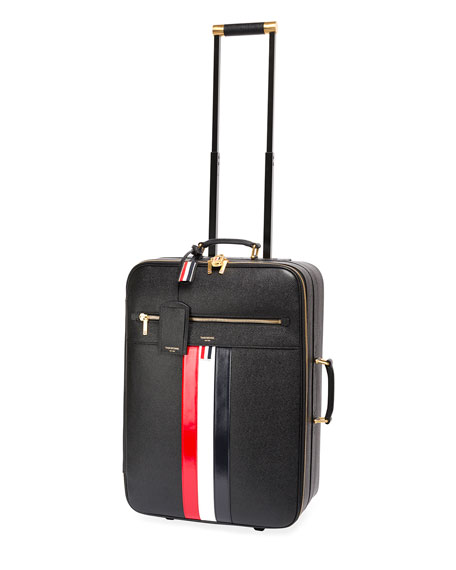 Even those who aren't devotees of Thom Browne's iconic look (cropped trousers, slim suits and the tell-tale red, white and blue stripe decal) will appreciate his take on luggage. Plus, the pebbled leather of this roll-on will weather well through many trips around the globe.
If you are going to go for an all-black suitcase, might as well make it this one from Berluti, which features a delightful stripe of perfectly aged leather. Black and brown have never looked so chic together.