Peek inside Troian Bellisario and Patrick J. Adams chic new home.
Matt Winkelmeyer/Getty Images for Entertainment Weekly
The house is 3,900 square feet.
Sotheby's International Realty
The kitchen.
Sotheby's International Realty
A double-height ceiling in the living room.
Sotheby
The gated home boasts canyon, city and ocean views.
Sotheby's International Realty
For post-Rosewood life.
Sotheby
She and her husband bought the house earlier this year.
Sotheby's International Realty
With Pretty Little Liars coming to an end, the stars of the show are all moving on and keeping busy. They're preparing for life after Rosewood, with no suspicious police officers, bad dads or vicious board games.
Troian Bellisario, for one, has a very big project ahead of her. Bellisario, who married actor Patrick J. Adams of Suits in December 2016, purchased a new four-bedroom, six-bathroom Los Angeles manse. We imagine there's some serious decorating in order.
Bellisario and Adams doled out $3.89 million for the 3,900-square-foot Los Feliz home, which they bought in January this year. Perhaps it was a late wedding gift to themselves. If that's the case, the A. L. Schoenborn residence is quite the present. It was designed by late architect Wallace Neff in 1924, and has views of the canyons, city and ocean, per the listing held by Sotheby's International Realty broker Konstantine Valissarakos.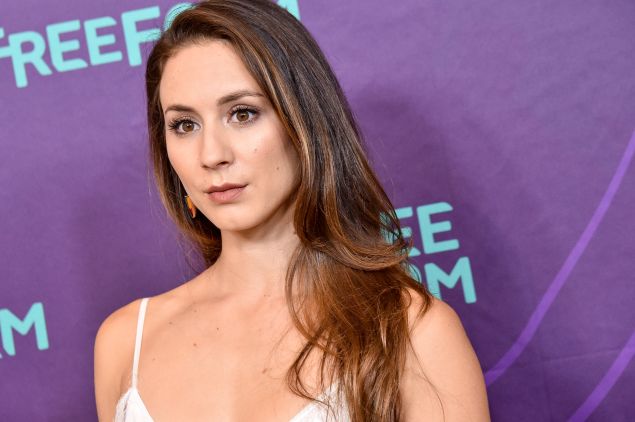 The home is entered by way of gates off of a private driveway, and the staircase has original tilework, while the gourmet kitchen is opening to the dining room and family room. The living room has a two-story beamed cathedral ceiling, as well as a fireplace with original ironwork. It's certainly far from Jason's shed.
Sure, we don't see a Hastings-esque barn on the property, but there is a pool with a waterfall and spa, as well as multiple patios and verandas. And who wouldn't prefer a chic outdoor terrace to discovering dead bodies in your backyard?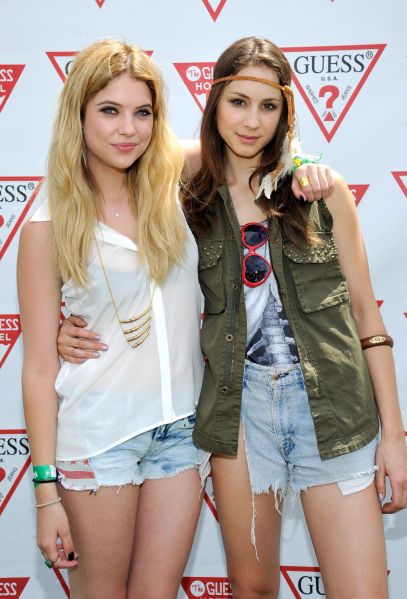 Around the time Bellisario was adding to her real estate portfolio, her PLL costar Ashley Benson took the opposite route, as Benson listed her Los Angeles home, just above Sunset Strip, in January, and sold it in March.
Benson's house, however, had a distinctly different aesthetic than the one Bellisario bought—we do wonder where Benson put all that Pretty Little Liars memorabilia adorning the walls of her now-sold home.