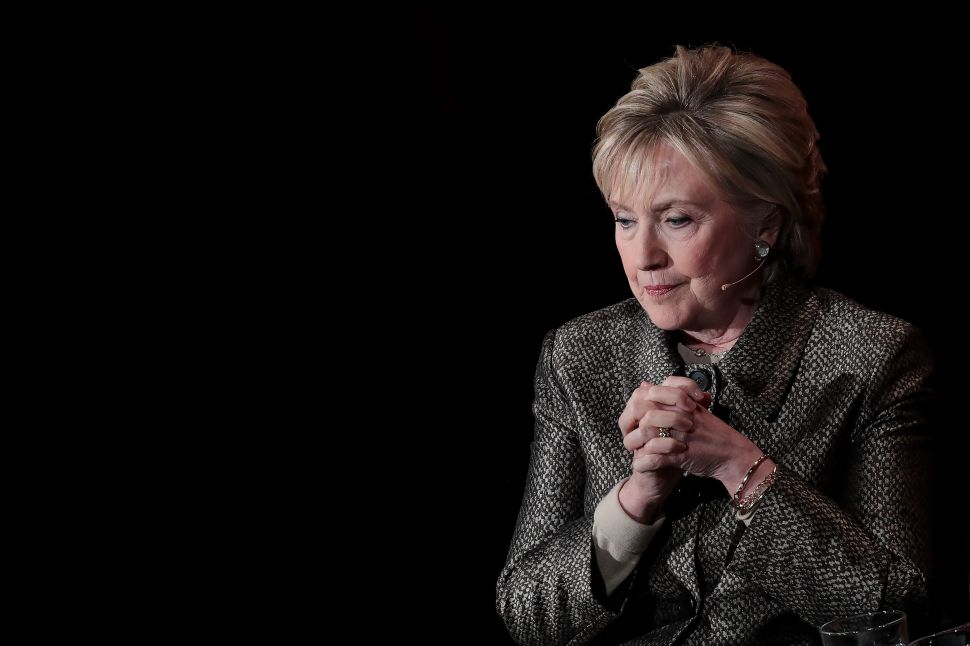 In an interview with CNN's Christiane Amanpour during the "Women for Women" luncheon in New York City, Hillary Clinton said, "I am now back to being an activist citizen and part of the resistance." CNN reported that the comment drew cheers from former aides, Clinton donors and celebrities. On May 3, Axios reported that Clinton is starting a Super PAC for the Trump resistance movement. This signals that the resistance against Trump is likely to turn into more of a defense for Hillary Clinton that will protest her defeat in the general election, rather than a movement that protests Trump's policies and pushes for viable alternatives.
In the same interview, Clinton finally acknowledged that she is personally to blame for her loss. However, then she went on to tout some of the scapegoats her supporters have been obsessed with since the election, including the FBI and alleged Russian involvement in the election. Clinton also cited analysis by 538's Nate Silver to corroborate her claim about the FBI announcement, though Silver proved to be unreliable—along with every other pollster—when he predicted that Clinton had a 70 percent chance of winning the election on November 7.
If Clinton truly believed that the blame for losing the election laid with her, she would express regret for running for president while under investigation by the FBI—one of many scandals and criticisms of her candidacy. The Democratic Party rejected the grassroots strategies that enabled Obama's wins in 2008 and 2012 to their peril. Instead, Democrats lined up behind Clinton, the embodiment of the elitist status quo, and resorted to shady tactics to push her through the Democratic primaries against an unanticipated challenger, Sen. Bernie Sanders.
Clinton added in her interview, "Remember, I did win more than 3 million votes than my opponent." This statistic has been cited on a regular basis by Clinton loyalists and apologists to prove that Clinton was cheated out of the presidency. Clinton and her supporters have laid fault for her loss on everyone and everything including Sanders, Jill Stein, Susan Sarandon, millennials, the FBI, James Comey, Russia, Wikileaks, racist Trump supporters, stupid people, Bernie Bros and the media. In truth, the fact that Clinton won the popular vote shows that her campaign was unable to develop and implement a strategy for the swing states that cost her the presidency.
Her campaign ignored Wisconsin and ignored Michigan to try to downplay its importance to the Trump campaign. The Clinton campaign poured resources into increasing voter turnout in New Orleans and Chicago, cities in solidly blue states. Clinton's reasoning was that she would win the electoral college, but she feared losing the popular vote. The opposite happened, and now Clinton and her loyal followers—many who happen to be wealthy donors and celebrities—rally around the fact that she won the popular vote, along with every other excuse and scapegoat for her loss. Continuing to defend Clinton and rehabilitating her image by sensationalizing the reasons for her defeat allows the Democratic Party to avoid introspection, responsibility and accountability, thereby hamstringing the Trump resistance. The Democratic Party has been and will continue to be utterly useless until it fully rejects Clintonism.