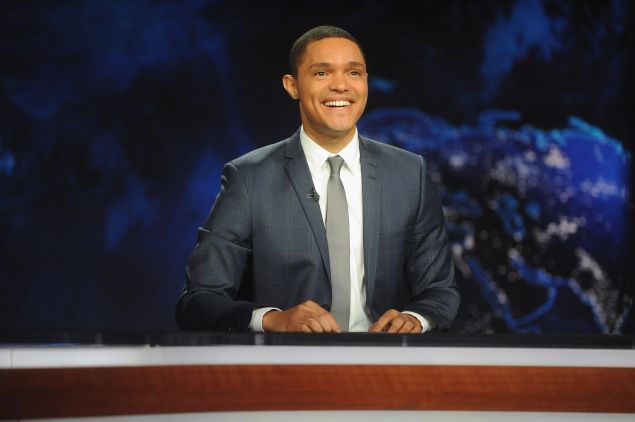 The revelation that President Donald Trump had shared secret information about ISIS with Russian officials rocked the world last night—this morning Trump tweeted that he had an "absolute right" to do so even though the intelligence was so sensitive America's allies don't know it.
Many people on Twitter contrasted Republican officials' muted response to Trump's actions with their apoplectic reactions to Hillary Clinton's private email server (which was never hacked).
The gold medal for unearthing hypocrisy goes to The Daily Show With Trevor Noah, which resurfaced Republican tweets from the Clinton era and added one-word, all caps commentary: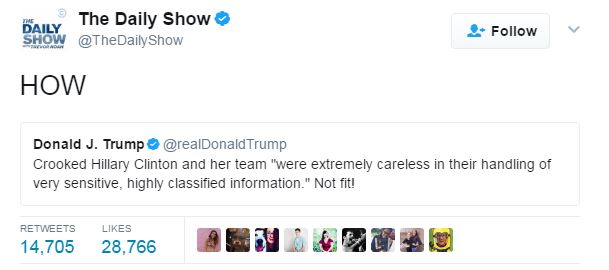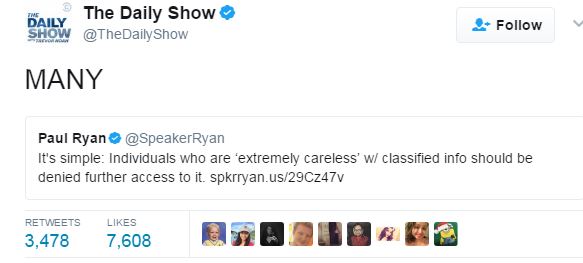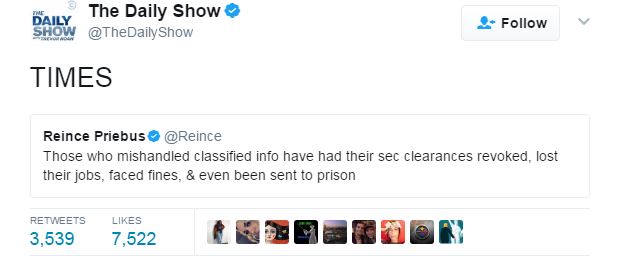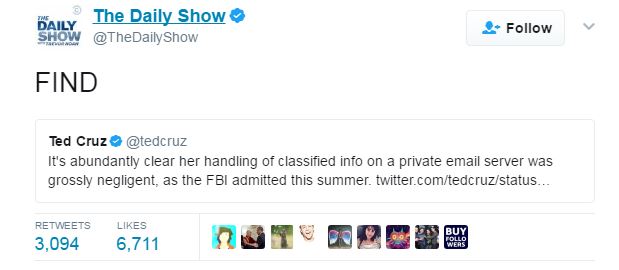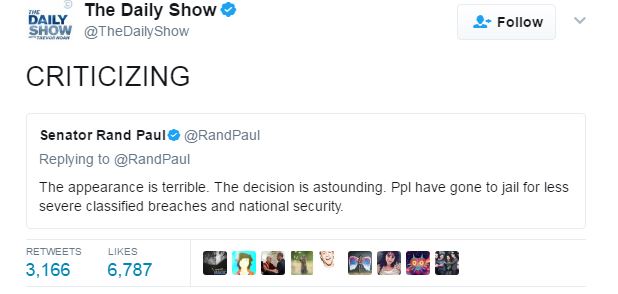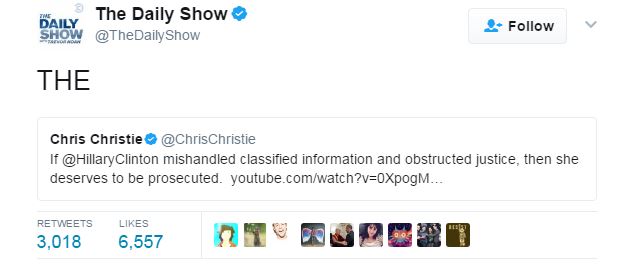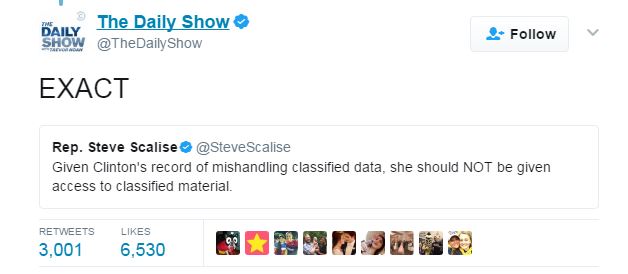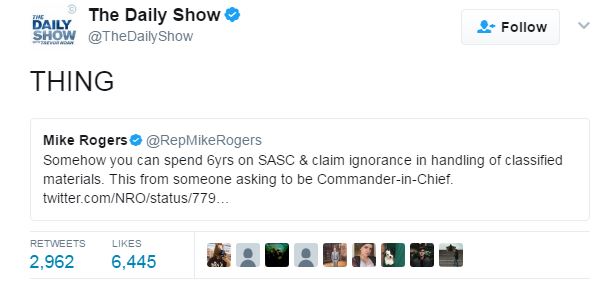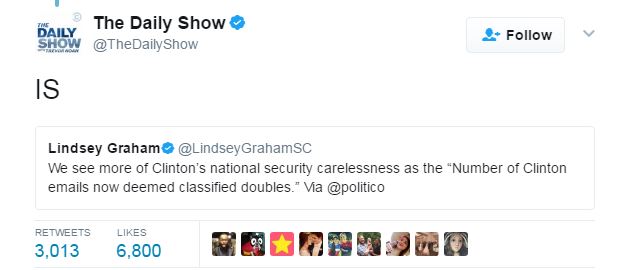 There was a mini-revival of Paul Ryan memes in particular—his "extremely careless" tweet was widely shared following last night's revelations.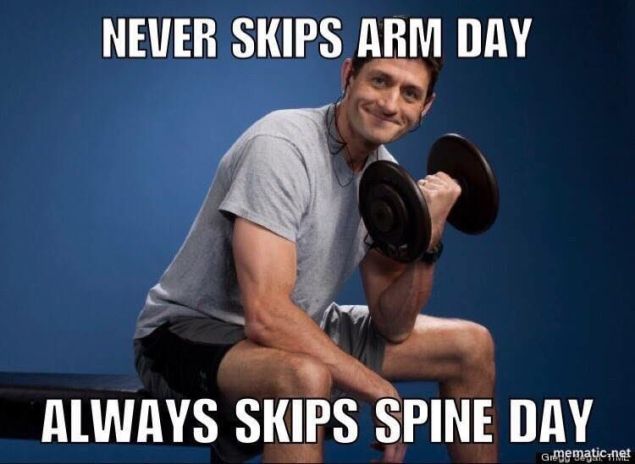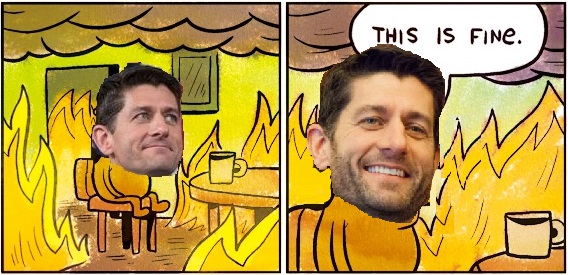 One thing's for sure: this administration has been a feast for lovers of memes and Twitter trolling.