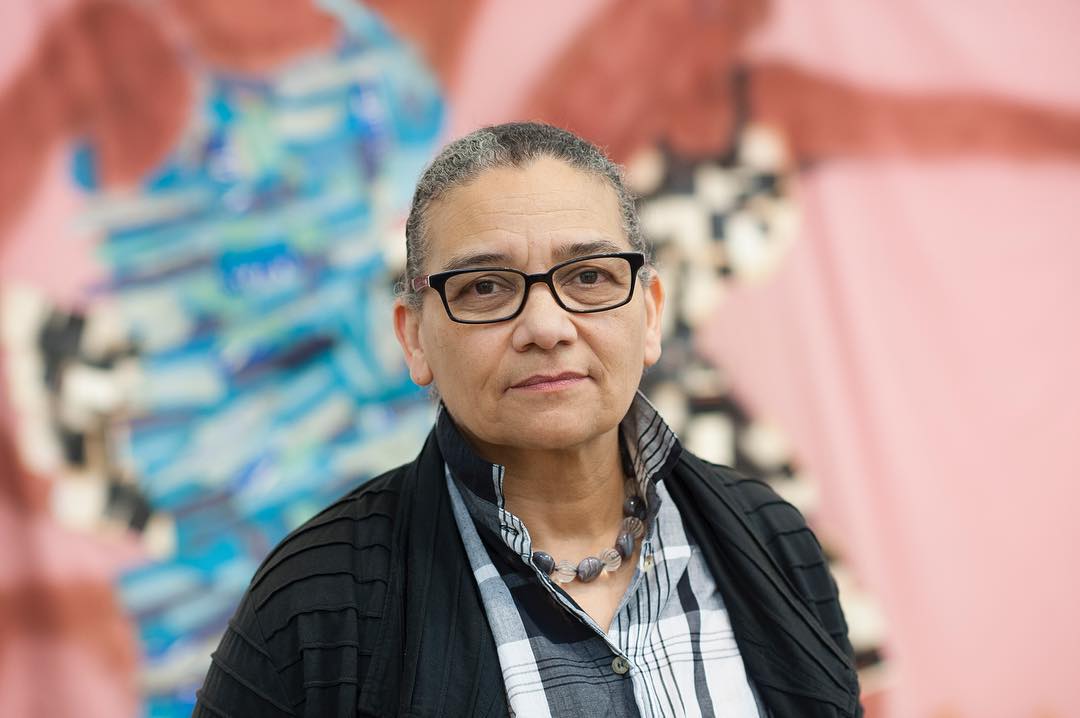 For the first time ever, Britain's Turner Prize shortlist is comprised of artists all over the age of 40, reports the BBC. That might not seem like a big deal at first glance, but it marks a significant shift for the prestigious art award, which only this year shed its over-50 age limit for nominees. And not only are this year's nominees significantly older than previous years, but the four artists chosen—Lubaina Himid, Hurvin Anderson, Andrea Buttner and Rosalind Nashashibi—are internationally diverse as well.
Lubaina Himid, 62, who is known for her leading role in Britain's black arts movement in the 1980s and recent shows at Modern Art Oxford gallery and Spike Island, is likely to cause the biggest buzz in terms of age, according to BBC arts editor Will Gompertz. But while the age factor may be a game changer and turn the focus of the coveted award toward more established and underappreciated artists, Gompertz makes a point in his analysis of the nominees to mention that demographics aren't the deciding factor for choosing a winner.
"Frankly, age and origin matter not a bit. What's important is whether or not they are any good, and do they—as the Turner Prize demands—represent developments in contemporary art? My answer would be firm 'yes' to the former, and a more equivocal 'not really' to the latter," writes Gompertz.
Tanzania-born Himid makes the list for her large-scale cut-outs of 100 17th century African slaves, which were shown at Bristol's Spike Island gallery, and a series of imagined conversations between Lancashire cotton workers and South Carolinian slaves.
Another foreign-born artist on the shortlist is German-born Andrea Buttner, whose film about nuns who work at a carnival and series of woodcuts have been praised by the Prize's panel of judges for focusing on "overlooked and undervalued" subjects, according to the BBC.
Hurvin Anderson, 52, is the only male artist featured on the shortlist and a Birmingham native. His paintings, which tackle both social politics and issues of identity, have been recently shown in Nottingham and Ontario.
And finally, filmmaker and painter Rosalind Nashashibi, 43, has been included for her films Electrical Gaza, a look at everyday life in the Palestinian region, and another about a family in Guatemala.
The 2017 Turner Prize will be exhibited at Ferens Art Gallery in Hull.