"It is happening again."
When I first discovered Twin Peaks, it was 1993. Bill Clinton was president, I was a Junior in High School and the series was briefly enjoying a syndicated run on Bravo — yes, Bravo, the station where you can Watch What Happens Live while those Real Housewives do something … real?
Anyway, here we are: It's 2017, Twin Peaks is about to return to Showtime for a limited-series run and I can't be more thrilled. My high school days were awkward — to put it mildly — but there was something about the David Lynch/Mark Frost series that not only inspired me to pursue my creative interests (I became a professional actor shortly thereafter) but helped pull me back from the brink of a very dark depression.
So, you best believe that I jumped at the chance of heading to the red carpet premiere of the show that — if I'm being totally honest — helped shape my young identity, sending me on my own odd artistic path.
Yet, as much as I wanted to talk story, it turned out the Marvel movie level of secrecy the entire cast and crew were sworn to was still in effect. No one – and I mean absolutely no one – let any detail slip about the new episodes. That's cool, though. I can talk about coffee and pie for hours (and I did.)
Mark Frost (series co-creator)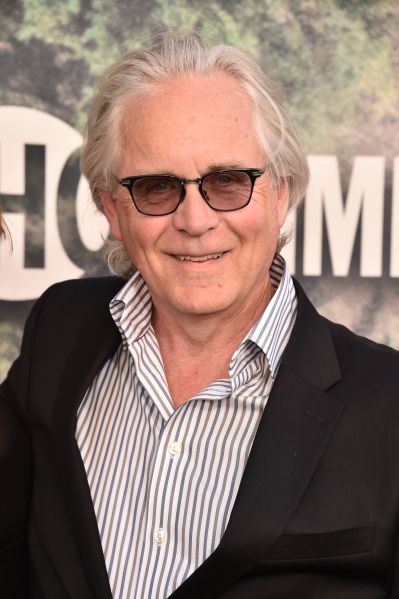 What inspired you to bring Twin Peaks back for another go?
The first inkling was with the festivals. In the '90s, we heard rumors of busloads of tourists going through visiting all the locations. So, you know, you file that away as kind of interesting. Next, there was the DVD box set that came out that we did. Once it hit streaming, it seemed to really hit the Millennial generation and college campuses were sort of tuning into it again. So, it was a groundswell that was moving in that direction. That was enough for me to call David and say I think we should start talking about this.
After so many years, were there any doubts you had in revisiting the world of Twin Peaks?
The only reluctance, I would say, is that we didn't want to do it half way. In order to satisfy ourselves, we knew we had to do a lot of groundwork. I would say we worked on it close to a year as an idea on a theoretical level before we said, okay time to actually sit down and write! So, we made sure we were ready before we jumped out of that plane, basically.
Not to mention, the medium of TV entertainment has changed exponentially since the show's original run. Were there any big challenges in bringing the series back?
I think the only limit that we came up against was our own imagination — because we were given a set of tools here to work with that we didn't have before. We were given even more creative freedom than we had the last time. And we also had more time. We had the luxury of writing this all together until it was done … until we felt it was right, before we ever had to turn the cameras. So, I think we were lucky this time that we had those resources available to us, that it felt less rushed and more contemplative — and hopefully the results will show that.
I've got a hypothetical for you: If we lived in a world where you could only choose one, would it be a damn fine cup of coffee or a slice of cherry pie?
Boy, that's like a Sophie's Choice. I would have to say pie … you can live on pie. the coffee would probably kill ya.
Everett McGill (Big Ed Hurley)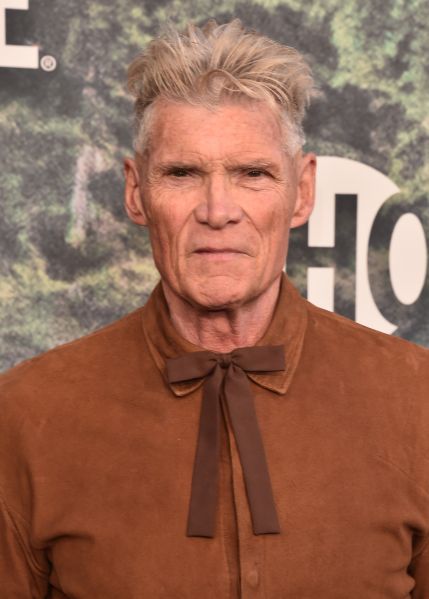 Coming back to the world of Twin Peaks after all this time must be a trip. Is there one lesson you've learned working with David Lynch?
David is a strong commander, he knows how to get what he needs from the crew and the cast in a timely manner. And so, it might seem like things are disorganized but he's got everything right and all the clocks are working. That's kind of unique because you think, wow if he's so organized he's going to be absolutely cold — but he's not. The humor is always there and he brings you in for those moments he wants to pull from you as an actor. He just kind of sweetly draws them out. Through just a conversation — just an "aw shucks" kinda chat – and, pretty soon, you're fired up and dying to get out there and work for him. It's just a great feeling!
Burning question: If you had to choose between a damn fine cup of coffee or a slice of cherry pie, which direction would you take?
I'd have to go with the cherry pie. You can't live off coffee … and plus, you'd always have to take a piss!
Sheryl Lee (Laura Palmer)
Talk to me about your creative process — I just rewatched Fire Walk With Me and your emotional presence is so intense and engaging, how do you get to that place?
I was fortunate because I had a lot of prep time. I had the two seasons before, I had Jennifer's brilliant diary, I had many many long long talks with David, I had my own research that I was doing. So, you know, I mean thankfully that role was written as complex as it was. And to be able to have a character like that at that age that was that complex … I knew that I really had to dig deep and build the foundation and build the layers.
I'm doing my best to live vicariously through the Twin Peaks cast and of all the people I've talked to, your answer may hold the deepest impact: What big lesson have you learned working with David Lynch?
I think the greatest lesson that David has offered me — both personally and professionally — is he's been a reference point and guide to continually being present and in the moment. Creatively, when you work with him, he's so present as a director and that presence is what allows for all the mystery, magic, unexpected surprises and everything else.
Big existential question of the day: A damn fine cup of coffee or a slice of cherry pie? You can only choose one.
Coffee. Coffee all the way. I love cherry pie but I gotta have my coffee.
(I know what you're thinking: We've gotten this far in an article about Twin Peaks and nothing "Lynchian" has happened yet. And then, Kimmy Robertson entered the picture)
Kimmy Robertson (Lucy Moran)
By the time Kimmy Robertson reached me, the red carpet was in full swing, the sun was beating down on my precious pale face and a bee was flying around in my peripheral vision — completely distracting me from my end-goal. The following interaction happened verbatim. Stupid bees…
Hey! was trying to flag you down!
Really? Why didn't you get a blow horn and shout?
I'd probably get arrested. We are in Downtown, during rush hour, there's high security and all this traffic. Hey, let's just talk about traffic…
Or what about the bee's nest behind you?
Jesus, what!? Don't say that … what are you talking about
(At this point in the conversation, I discover the enormous beehive embedded in the second story window of the building behind me.)
Oh. Dear. God. I don't want to live in that apartment…
Why? Bees are cool.
Are you a fan of bees living in your window, though? I mean, I guess if they die we all die.
I'm an omniphile. I'm an omniphile.
So, getting back to Twin Peaks, I just finished binging the original series and Fire Walk With Me …
Did you watch the deleted scenes?
The what now?
Oh you're in for a treat. That's a fun one, it's scored and everything. It can be your dessert. I would recommend it.
(I have since learned there's an alternate version of the film — it's apparently like watching from a whole other angle.)
Angelo [Badalamenti] scored it and everything. And I'm in it — because I'm not in Fire Walk With Me — but I'm in this one and so is Andy (Harry Goaz). And it's good!
(In this moment, Kimmy begins applying some bright red lipstick.)
Sorry, I'm just touching up.
You know, it's fine. I feel like this is where we are now.
No, if you want I can answer all the same damn red carpet questions again.
(This is where it hits me: We're not going to get any of those damn red carpet questions answered. And then I fully take in your outfit: Silver feather boa, bright pink purse, glittery heels … This is where we are now.)
That's a nice outfit you got there. I don't really know what to ask about it, I'm not a fashion guy. But can we just talk about it?
Sure! It's a dress with a slip under it and there is a white strip on each sleeve …
And a silvery … Wait, what is that?
A bow. My sister got me that for the red carpet. And my shoes!
You're matching, kind of. With the glittery and the black and the …
I can't do sparkle.
You're doing sparkle pretty well, though.
I'm half Russian.
Wait, is that a thing? I feel like I'm half Russian too — but I can't do sparkle.
You can't?
No.
But I can do sparkle because I am half Russian.
So … why can't I?
Maybe you're not depressed enough…
Okay … a damn fine cup of coffee or slice of cherry pie? Pick one?
Coffee.
It's like we're kindred spirits or something.
We have the same colored eyes.
Not really.
Kind of.
Maybe.
(And as quickly as that conversation began, it ended. I'm not completely sure it ever really happened, to be honest … )
Kyle MacLachlan (Special Agent Dale Cooper)
I've been speaking a lot about coffee to your cast mates on this fine afternoon. Has Agent Cooper's love for coffee rubbed off on you, at all?
I love coffee! But I'm not so particular … like, I need to have a certain brand, or type, or the coffee has to be brewed a certain way. I just like a nice good cup of hot coffee.
It's been 27 years since Agent Cooper has appeared on the small-screen. A lot has changed … is a Chemex pour-over, Intelligentsia kind of coffee geek now?
Nope, he just drinks tea.
Wait, what!?
[Laughs] You're like, oh, I wasn't expecting that!
It's 2017, there are a lot of things happening in the world I wasn't ever expecting.
Yeah, you see how things have gotten off the tracks? Really, though … He just loves that simple good diner coffee that comes in that special mug that's warm and so comforting in the hand. A mug that sounds so good when you put the cup down on the saucer. That's where he wants to be.
I think that's where we all want to be …
Twin Peaks returns on Sunday, May 21 at 9 p.m. ET/PT on Showtime.