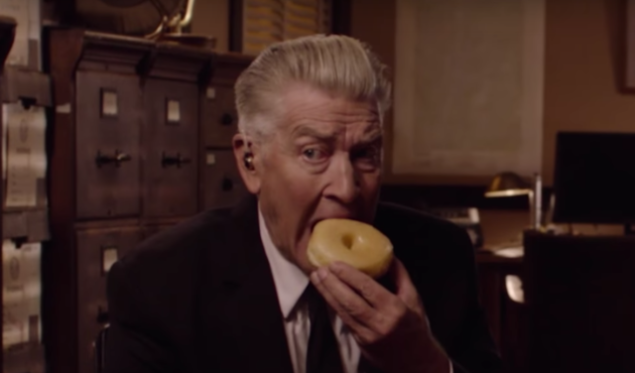 To paraphrase Lin-Manuel Miranda: what a bonkers time to be alive right now. I don't know about you, but I wake up every morning with the feeling of sand slipping through an hourglass, except someone has taken the hourglass and cracked it in half and just poured it on the ground. Yeah, that's how it feels to be alive right now.
So honestly, I should have been thrilled yesterday, what with the new trailer dropping and all. As one of the biggest Twin Peaks fan out there—and honestly, if you do not know my credentials by now, go back and Google it; I'm sick of hyping myself—the return, after 25 years, of the weirdest show on television, should elicit tears of bittersweet joy over the Last Good Thing.
https://www.youtube.com/watch?v=vsdRG0mJj-w&feature=youtu.be
But something's been nagging at me for a couple years now, probably ever since Vinnie and I revisited the series almost exactly two years ago and I finally saw the ABC drama through the eyes of a nonplussed millennial: is Twin Peaks maybe not the GREATEST TV SHOW OF ALL TIME, like I had previously assumed?
Because, here's the thing: Twin Peaks has some of the most iconic images in TV history. You've got the man from another place, a backwards-talking,* dope-ass dresser whose claim to fame was being an early adopter of the Elaine dance…
You've got Ray Wise's maniacal grin as he bears down on the piano to Sinatra's "Get Happy"…
You got your percolator fish…
You got your Log Lady…
You've got Albert and Harry's showdown that ends with a Ghandi-inspired detente…
You've got Audrey doing…. anything, really.
…seriously…
…she could seriously have the entire show of Audrey annoying employees at her dad's hotel, and I would be SOLD.
I could watch Audrey Horne do shit all day; I don't even care who knows it. SHERILYN FENN I WANT TO WEAR YOUR SKIN OVER MY SKIN!
But here's the rub; the one that everyone who loves Twin Peaks tends to forget in their rush to paint everything that happened over a year ago with a forgiving lens of nostalgia: the show is really fucking uneven. It drags. Even in what we'd now refer to as its—excuse the pun—"peak" first season, David Lynch and Mark Frost's collaboration made this show was a big ole' mess. It's not rare to find a show that demands to be taken as seriously as a high school girl's murder. (*cough*True Detective**cough*Riverdale*cough*any show where a teenage girl dies but it's okay because her death will be a catalyst for finding her killer!*cough*.) It's also not rare to find shows that plunder bygone eras for ironic recontextualization (Happy Days, That 70s Show, The Goldbergs…I'm assuming. I haven't watched it yet!) which shows use to wink at their audience: "Dude, we KNOW we're schmaltzy. That's why we gave you Invitation to Love." (BTW, here's me crossing my fingers that the new series gave Initiation the boot, subbing it in for something even LESS subtler…a Bachelor-esque dating show?)
This is as good of place to start as any: do you see how all the little ITL scenes—and again, it's a fictional show within a fictional show, with no larger purpose or thrust; one that can just eat up 16 minutes of your time that has nothing to do with the story. And it'd be one thing if the show within the show was the only wasted elements of Twin Peaks, but the problem was—in the initial series, at least— that there were also 32 "characters" in this Pacific Northwest township and they EACH got a B-plot or C-plot in every episode. Now, look at this cast list for the new Twin Peaks, with 217 different names on it.
Ugh, that would take forever under the old model of this show, and that's not going to play well to today's audiences: sure, we all love series that world-build, but re-watching Twin Peaks—especially during the Wyndham Earle/Season 2  B.S.—I had an epiphany that for this show really to work, it needs to get much, much smaller. (Look for my thought piece next week for why Fire Walk With Me is the best.)
Because let's be honest, we all loved Twin Peaks because of that one, very iconic moment of the series (I think it was on the original posters for the show) when Piper Laurie's character shows up dressed like a Japanese businessman.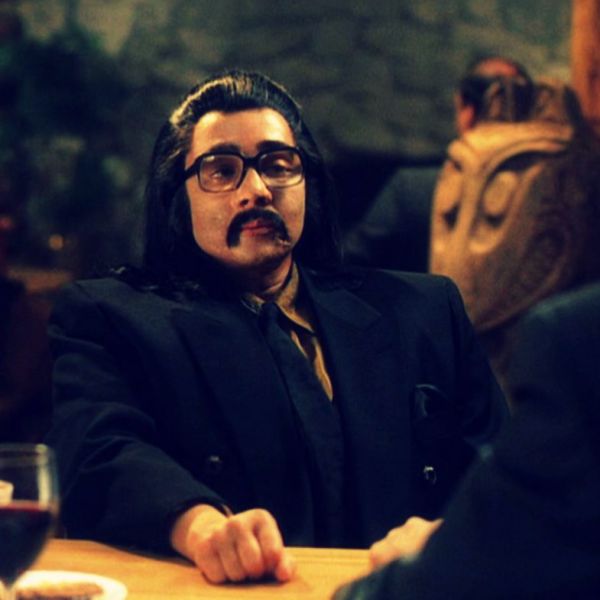 Or no, wait, you were the guy holding out for more Leo time? Super interested in Josie's backstory? Give a shit about Norma's terrible ex-husband? What about Nadine, yo? OR THE LOG LADY? Or Mike? Or ONE-ARMED MIKE?
That's why I don't blame Vinnie when he asked: Am I wrong in thinking parts of Twin Peaks just don't hold up, and not just in a "David Lynch is an acquired taste" sort of way? 
Still, I have high hopes again, thanks to the new spooky-ass trailer and the knowledge—battered over my head in podcast commercials these days—that Lynch wrote and directed every single episode. So at least if it sucks, it will suck under the singular vision of David Lynch. And I'll take sucky Lynch over any other kind of content, any day of the week.
The problem with Twin Peaks was it was never more than the sum of its odd parts, but between ABC and Mark Frost, I don't blame Lynch for walking away from that second half of the show's second season. The important thing is that Twin Peaks is coming back into style. That nostalgia factor of its fanbase, whether deserved or not, has allowed Lynch to make the show he always set out to do. And I couldn't be more ready. Let's rock!
*Well, ACTUALLY the actor recorded all his lines backwards by having them spelled out phonetically, and then in post they just played THAT audio forward to give it that cool effect. The more you know!