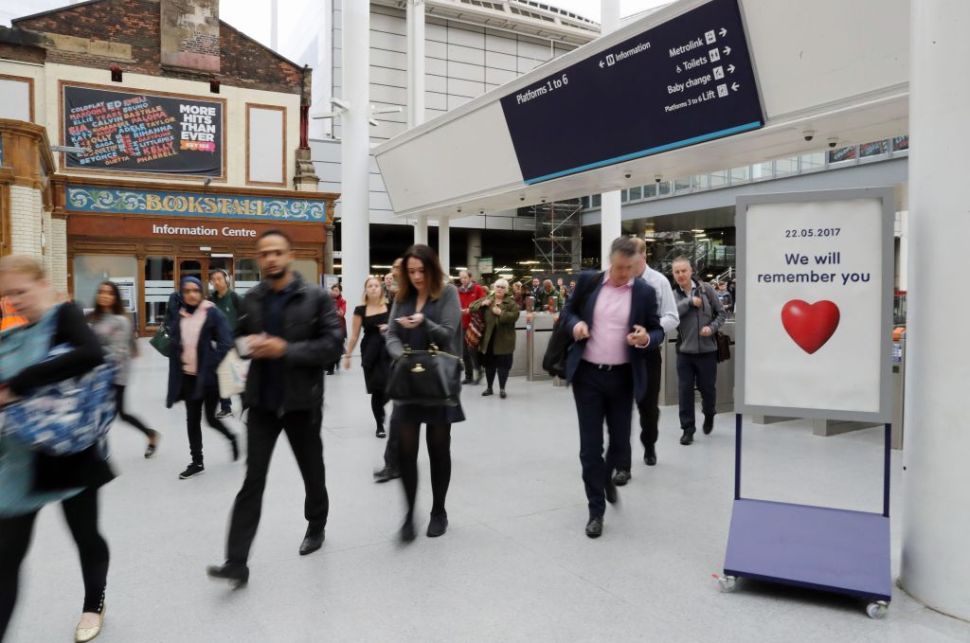 The Financial Times posted on its Alphaville blog Tuesday comparing a recent partnership between Uber and a private developer to the worst work of the legendary Robert Moses. For those unfamiliar with Moses, he was a city planner in New York City who held multiple high level city jobs at once, and he was responsible for massive amounts of development in parks, roads, bridges and buildings. He was also a notorious racist. He is the subject of Robert Caro's book The Power Broker and the nemesis of the titular character in the recent documentary Citizen Jane: Battle For The City. He died in 1981.
Early in his career, Moses built the famous Jones Beach, on Long Island. He also intentionally made sure that roads leading to the beach were covered by bridges too low for buses to pass in order to prevent poor people and people-of-color from reaching his recreational paradise. As development goes, it couldn't have been more backward, but comparing those maneuvers to a deal Uber has reportedly cut with a developer building new apartments in Manchester, England also couldn't be less apt.
Uber has partnered with Moda Living, a property developer which intends to build some 6,000 apartments across the UK, according to a press release. Its project in Manchester, Angel Gardens, is planned to be 35 storeys tall, with 466 apartments, when completed in 2019. It will be built with 149 parking spots (and 166 bike lockers). That's not nearly enough for each apartment to park a car, but it is located very close to Manchester's Victoria train station.
Victoria Station is attached to the Manchester Arena, the site of the May 22 suicide attack at an Ariana Grande concert. It reopened yesterday after more than a week closed for forensic searches by police, according to The Telegraph.
Here's what drew the FT's ire: in exchange for not taking a parking space at the building, Moda will offer residents £100 per month ($129) in Uber credit. The FT argues the deal imposes Uber's will on the developments' residents and that Moda may rue the day it built too little parking.
"We're looking to do this across our whole portfolio, not just one single development," Moda Living's Johnny Caddick wrote the Observer, via a spokesperson. It had set its parking plan in place with local authorities before the Uber deal, so it actually had no bearing in this case. That said, similar arrangements could impact parking negotiations on its upcoming projects, so Moda may yet rue the day it collaborated with Uber. Or not.
Uber also previously negotiated a deal to drive residents of a San Francisco area development to the nearest transit station, as Engadget reported.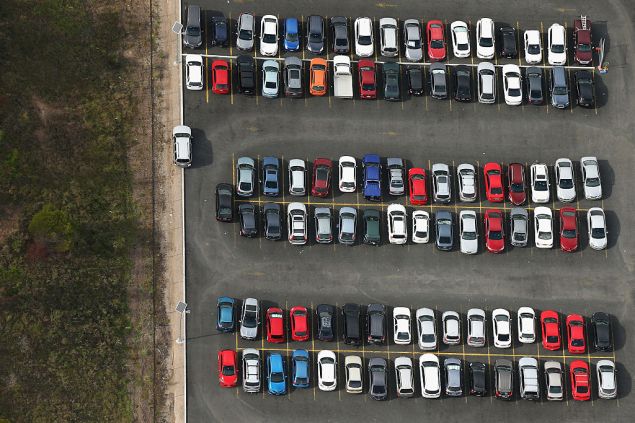 "Our mission is for everybody to have a reliable ride at the touch of a button so they don't need their own car," Uber's Jo Bertram said in a press release. "Joining forces with Moda Living will be a big step forward in making that a reality. By helping people get around and connect with public transport without needing their own car we can put some of the space wasted on parking to much better use."
But the FT disagrees, writing, "Substituting private car journeys for taxi trips doesn't do much to reduce pollution or congestion. The benefits are only achieved if people replace their car for public transport."
The argument assumes that a person who once owned a car will make just as many car trips after going car-free, which ignores the basic way that people use prices to decide which services or products to use, as UCLA Urban Planning Professor Donald Shoup explained in a phone call with the Observer. He's the author of The High Cost of Free Parking.
"I think there's an advantage of having an Uber allowance, because every trip you take becomes a marginal cost," Shoup said. "If you have a car, there's a heavy fixed cost, but a very low marginal cost of driving."
For example, trips to the grocery store are one of the main trips in which a vehicle really helps, because people often buy more than they can carry. Here in New York, it costs this reporter about $20 to take a carshare car from the nearest Whole Foods or Trader Joe's home. With a car, the marginal cost would only be the price of the gas, which wouldn't be more than a few dollars (if that).
No one who owns a car walks out their door and says, "Well, I don't want to drive to the party that I could walk to in 20 minutes, because I'm paying $400 a month in car payments." Car payments don't factor into anyone's decision to drive because payments don't change whether a person drives or not. For car owners, the only costs to factor into any one ride are gas, and time lost to traffic and finding parking (economists call these marginal costs). That's why people who own cars take a lot more trips than people who pay the full cost of every ride by using a taxi or private car.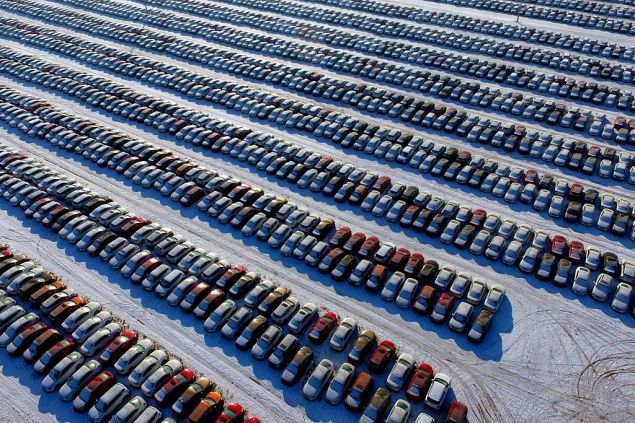 Programs like Moda's Uber partnership move cities in a much greener direction, Shoup explained, because they use price signalling to encourage people to be more judicious about using automobiles. Drivers that give up their cars to use a combination of services like Uber, Zipcar and public transit will take fewer car trips than they did when they owned a vehicle. So that really should make a difference on congestion and pollution.
It's so obvious that it's weird anyone even needs to spell this out.
Angel Gardens will be a premium building with gyms, 24-hour security and conference rooms. It isn't aimed at low-income people, but any apartment building will have some residents who can just barely afford the rent. A carsharing partnership helps those folks save a little more by living without an automobile. "It's only for a niche," Shoup said, "but niches are there to be served."
Uber did not reply to a request for additional comment for this story.
This year has seen a litany of socially irresponsible moves on Uber's part, but this deal isn't one of them. FT Alphaville made the Moses comparison in order to make the point that once those parking spots aren't built into a development, it will be harder and perhaps impossible to add them later.
So what? Shoup has been at the forefront of critiquing the ubiquity of free parking, but a growing consensus opposes requiring minimum parking. Uber may not survive to see the promised land of cars that never park, but all the trend lines point away from vehicles that spend most of their time sitting on a concrete slab.
Good riddance to lost parking.