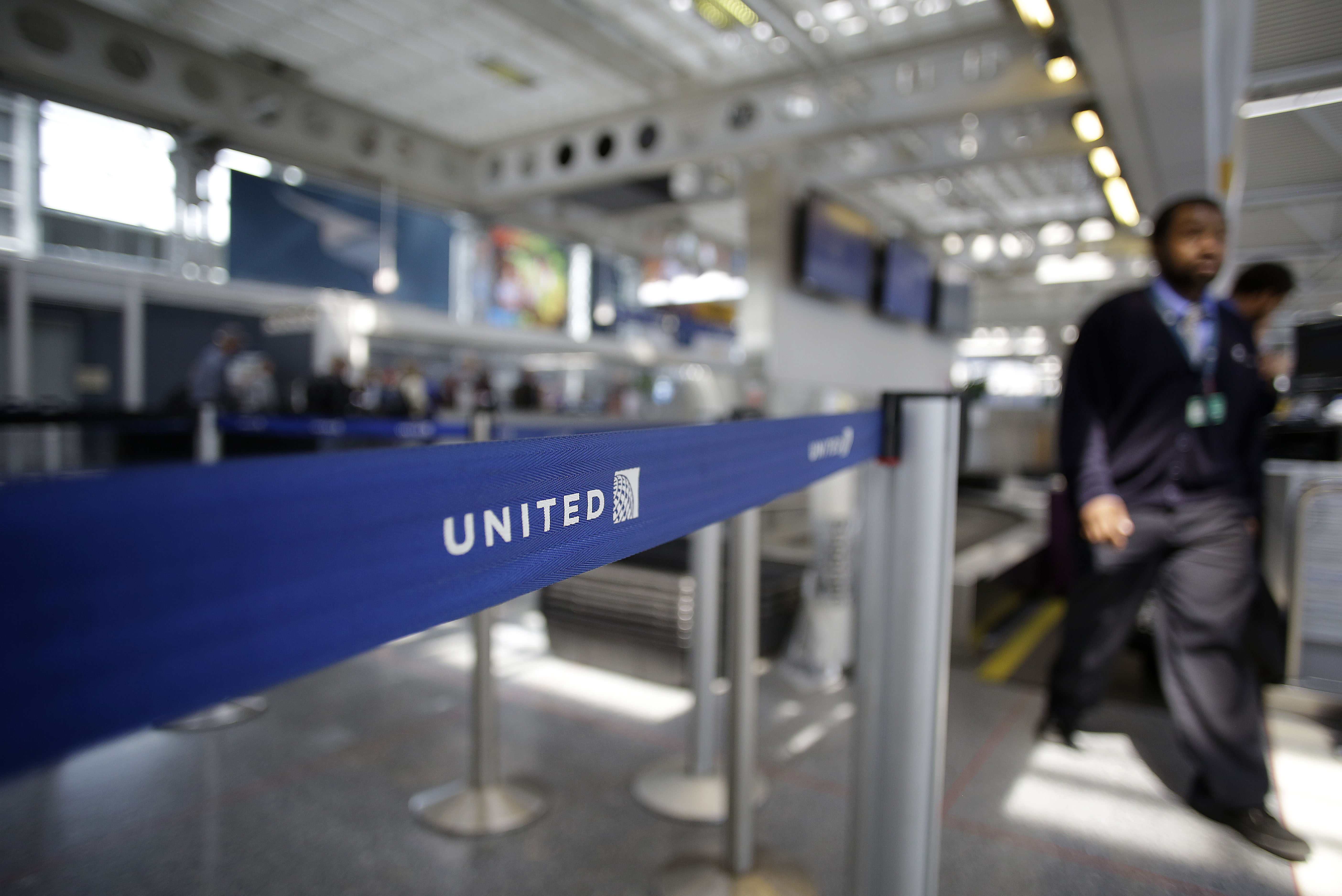 United Airlines has found itself needing to apologize again after sending a French woman 3,000 miles in the wrong direction.
Lucie Bahetoukilae was recently headed from Newark, NJ to Charles de Gaulle airport in France, but United Airlines put her on a San Francisco-bound plane instead.
The airline changed the gate at the last minute and made an announcement in English, but Bahetoukilae—who only speaks French—didn't realize and wasn't notified by email or text. She went to the original gate where a United employee scanned her boarding pass as usual without realizing she was not meant to be on that plane. Once onboard, Bahetoukilae found someone in her seat, so she sought assistance from an attendant who checked her boarding pass and went on to move her to an empty seat rather than notice she was on the wrong flight.
Once in San Francisco, Bahetoukilae had to wait 11 hours for the airport to get her on a flight to France. She eventually made it home after more than 28 hours.
Read also: What Do Those TSA Scribbles on Your Boarding Pass Really Mean?
As an Observer author who also once ended up on the wrong flight described, this is not easy to do. United personnel checked Bahetoukilae's boarding pass multiple times, and no one noticed. Not even the scan at the gate gave anyone a clue she didn't belong on the flight.
"I'd like to think the computer popped up with some sort of warning or frowny face, but if it did, he missed that as well, flashed a smile, and wished me an enjoyable flight," wrote Jeff Waldman, who wrote about the time he ended up in Dallas instead of Los Angeles for the Observer.
Even besides the nightmare this caused for Bahetoukilae, United's lack of attention let someone on a flight where they didn't belong, and that's frightening.  In a WABC interview Bahetoukilae's niece, Diane Miantsoko, gave on her behalf, Miantsokoshe said that despite the hassle, the family was more worried about the airline's apparent security lapse.
"They didn't pay attention. My aunt could have been anyone," Miantsoko said. "She could have been a terrorist and killed people on that flight, and they didn't know they didn't catch it."
United has since apologized:
"We deeply apologize to Ms. Bahetoukilae for this unacceptable experience. When she arrived in San Francisco, we ensured she got on the next flight to Paris and refunded her ticket. Our customer care team has reached out to her directly to ensure we make this right. We are also working with our team in Newark to prevent this from happening again."
This apology comes less than two weeks after United took out a full page in The Washington Post to apologize for the recent violent removal of a passenger from an overbooked flight. The letter-style ad—signed by CEO Oscar Munoz— was titled "Actions Speak Louder Than Words" and outlined updated policies with a promise to do better.
United has had a number of flubs in recent weeks that have made it the center of a brand nightmare. The airline has been the center of ridicule by the internet, meme creators and even other airlines.