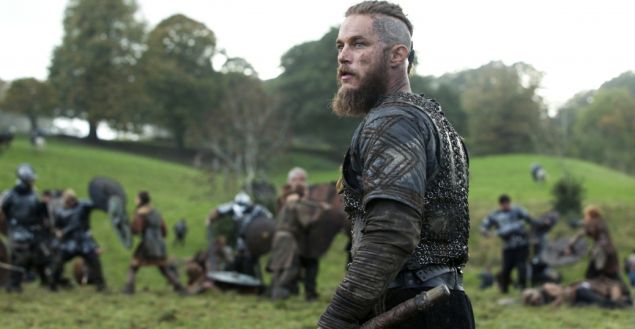 Vikings may be best known nowadays as the subjects of a History Channel action series, but a group of archaeologists recently unearthed proof that the ancient warriors had a tangible impact on the English landscape. And now you can explore the Viking keep they found in virtual reality—if you're in Yorkshire, that is.
Back in November, researchers from the Universities of Sheffield and York discovered a 55 hectare (136 acre) camp that was home to thousands of Vikings during the late ninth century. The site, located in Torksey on the banks of  the River Trent, was used as a base to repair ships, melt down stolen loot, manufacture, trade and play games.
"The Vikings' camp at Torksey was much more than just a handful of hardy warriors," Professor Dawn Hadley of the University of Sheffield's archaeology department said at the time. "This was a huge base, larger than most contemporary towns, complete with traders, families, feasting and entertainment."
And thanks to a new virtual reality exhibition, these findings are finally  coming to life. "Viking: Rediscover the Legend," a partnership between the British Museum and the York Museums Trust, is currently on display at the Yorkshire Museum before touring England. The exhibit, which runs through November 5, promises "the most significant Viking treasure hoards ever discovered in Britain."
The virtual component (which visitors can explore using specially designed headsets) gives users an opportunity to experience what life was like in the Torksey army camp during winter. All the scenes in the exhibition are based on real objects found by archaeologists at Torksey.
Those artifacts include over 300 coins (100 of which are Arabic silver), 300 game pieces, 50 pieces of silver, iron tools and needles.
Researchers also used landscape analysis to reconstruct the topography of the camp, which was a defensive stronghold with the river to the west and surrounding land prone to flooding.
"These extraordinary images offer a fascinating snapshot of life at a time of great upheaval in Britain," Professor Julian Richards, an archaeologist at the University of York, said.