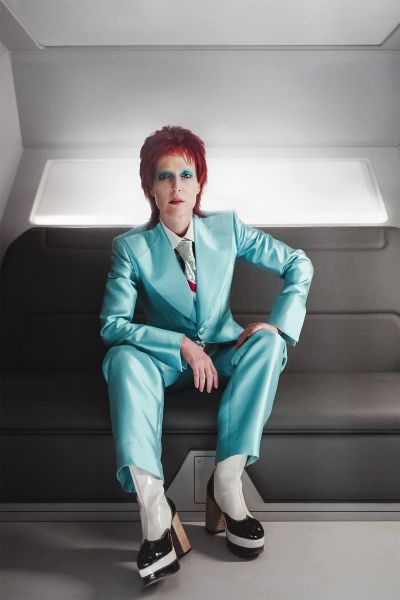 In a statement, Starz writes that "Gillian Anderson stars as the New God Media in the critically acclaimed series American Gods. Media assumes whatever form will deliver her message most effectively and is often personified by iconic celebrities."
This week, "most effectively" requires the body of a sex-alien sent from the stars to teach us about rock and roll, a.k.a. the late, great David Bowie.
[protected-iframe id="311b0274808606189f2822e6beb152b6-35584880-59143305″ info="https://www.starz.com/videos/embed/0e274108-9cf1-4463-863b-682aba05cbb2?footer=false&cid=1024281″ width="640px" height="360px" frameborder="0″]
Media appears in the guise of the Starman to meet with Technical Boy (Bruce Langley), demanding an apology on behalf of the still-unseen Mr. World (Crispin Glover) for trying to lynch Shadow Moon (Ricky Whittle) in the premiere. American Gods has a lot going on, is what I'm trying to convey here. Anderson has already appeared as Lucile Ball, and has teased out a Marilyn Monroe episode as well.
American Gods airs Sundays, 9 PM EST, on Starz.