It's no secret that Barack and Michelle Obama are really good at taking very lavish vacations. Having been spotted in Palm Springs, on Necker Island (Richard Branson's private escape) and hiding out at the exclusive Brando resort, where they galavanted on a yacht, the former POTUS and FLOTUS have really been embracing their newfound free time.
That even extends to their off-duty wardrobes. While Barack has loosened up with a no tie vibe, Michelle seems to have discovered the beauty of a vacation blouse. You know this type of top: It's something that's a bit too risqué to wear to the office, but it's covered up enough to wear in a foreign country. Perfect for strolling the cobblestoned streets of a European village, these shirts tend to exude good vibes and make you feel as if you're living a life devoid of obligations. Well, aside from the pressing issue of finding the next café to have a cocktail at.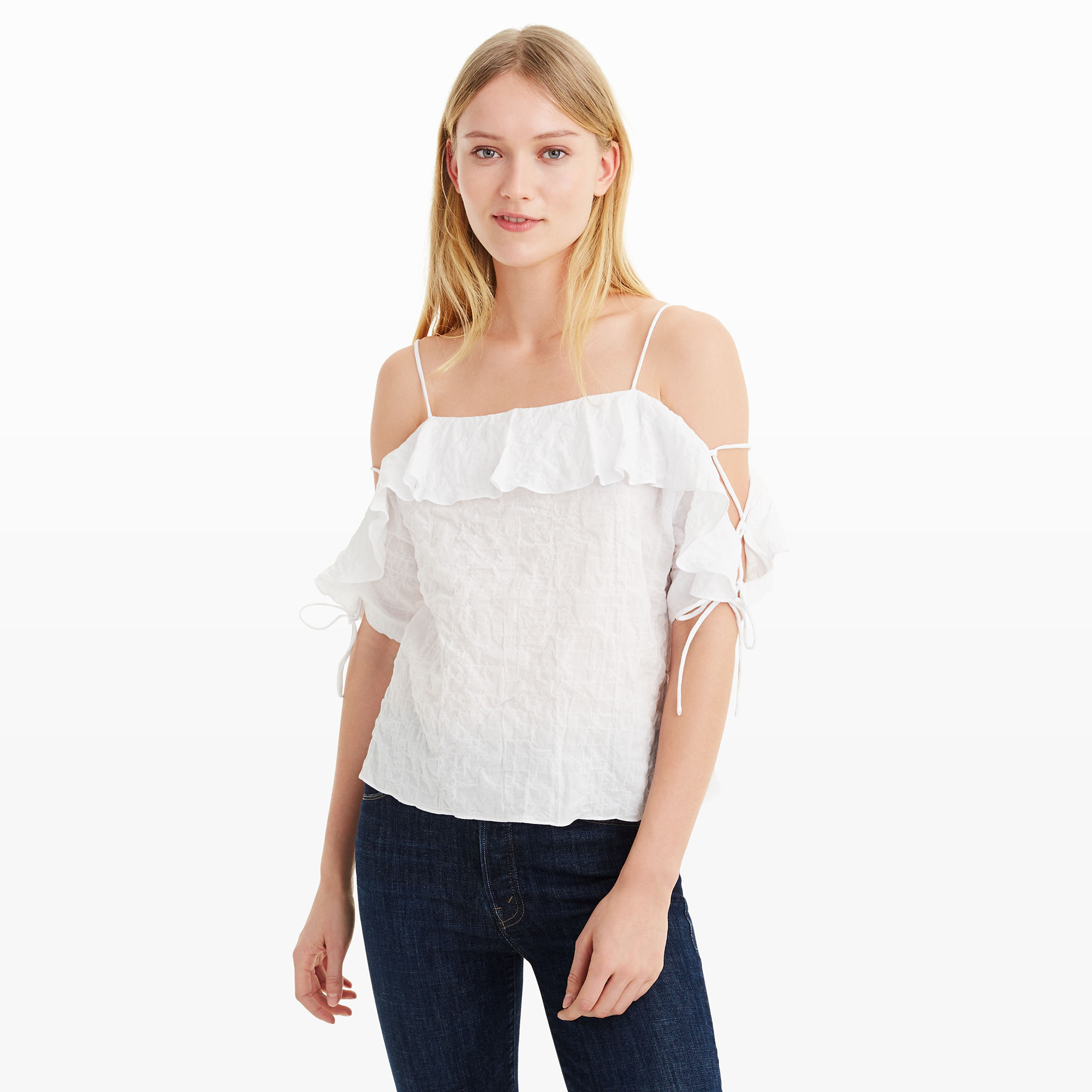 Michelle actually wore two perfect examples of vacation blouses while visiting Italy this week. The first, an affordable and strappy number from Club Monaco, was offered in a warm weather friendly cut. Featuring an off the shoulder ruffle and a delicate lace-up sleeve detail, the former first lady did this top a favor by pairing it with high waisted army green pants.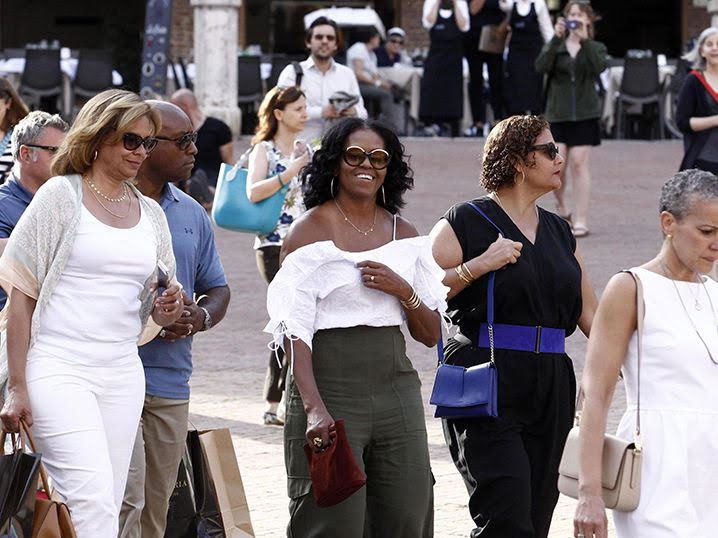 Not long after, she was spotted in a one-shouldered Teija top with a corset detail and plenty of generous ruching. The long hemline is forgiving and comfortable, especially when plenty of pasta feasts are on the itinerary. Michelle smartly threw on a pair of Jennifer Fisher's Classic Silver Round Hoops as a simple but bold accessory.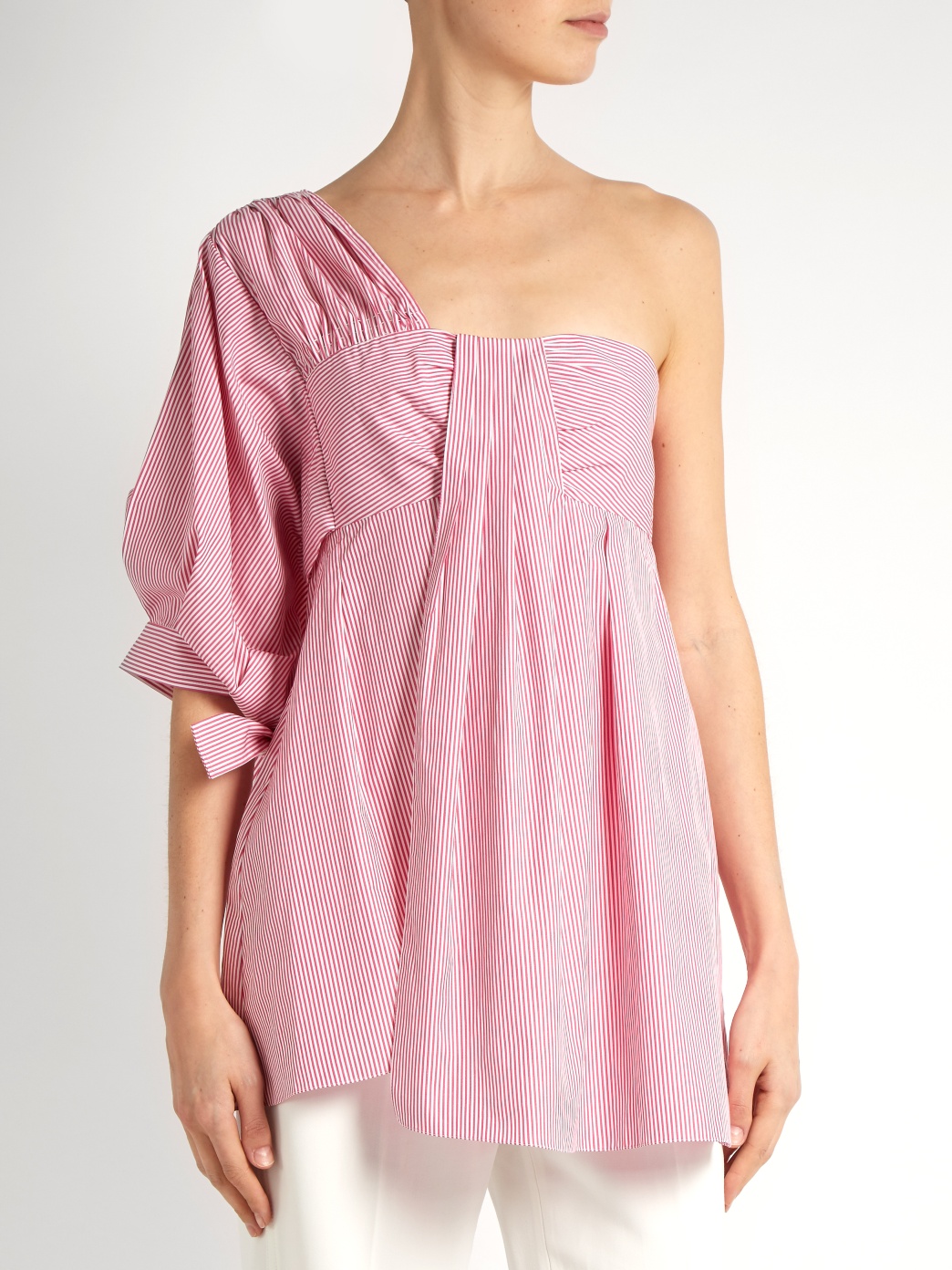 Now that you've seen Michelle truly living her best vacation life in Italy, it's time to create your own laid-back look. Here are eight of the best chilled out blouses to wear this summer, whether you're hitting Nantucket for the weekend, jetting to Mykonos for a week or just slogging through the steamy NYC streets on a Saturday.
Consider the eyelets on this simple La Vie top as a built-in air conditioner for your body.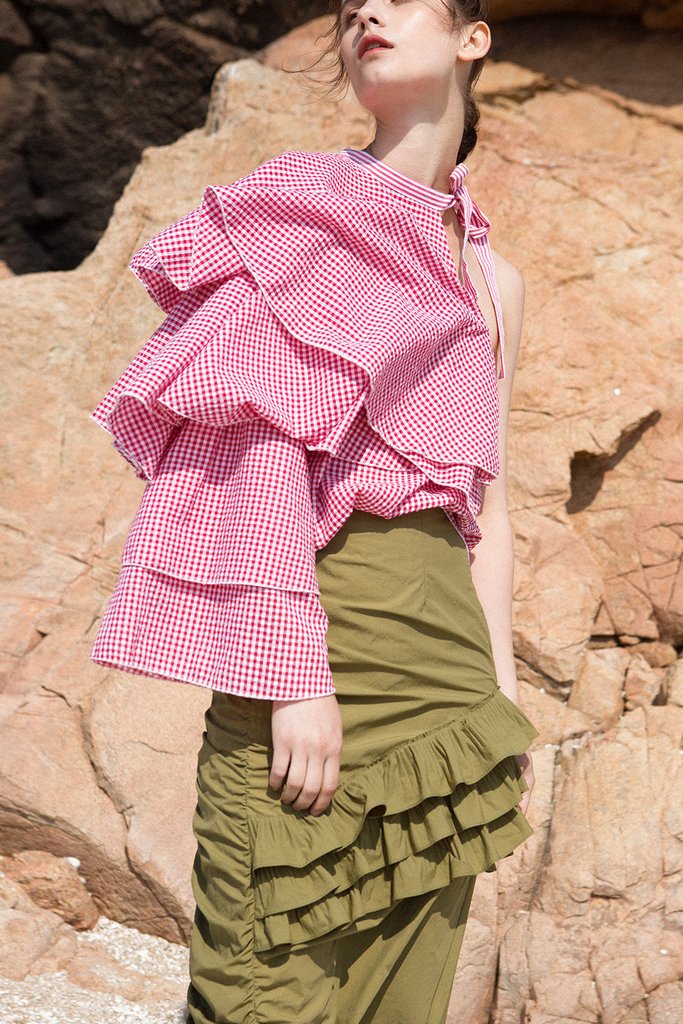 If you're going for a one shouldered look, why not go all out and pump up the volume?
Pretty sure this Caroline Costas blouse was made to be worn on a yacht. However, in a pinch, a boat of any size will do.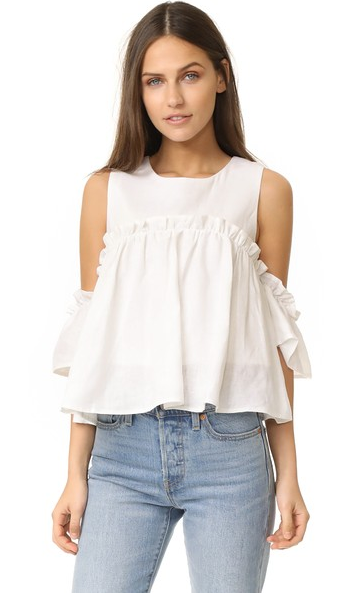 This is the perfect example of a ruffle done right.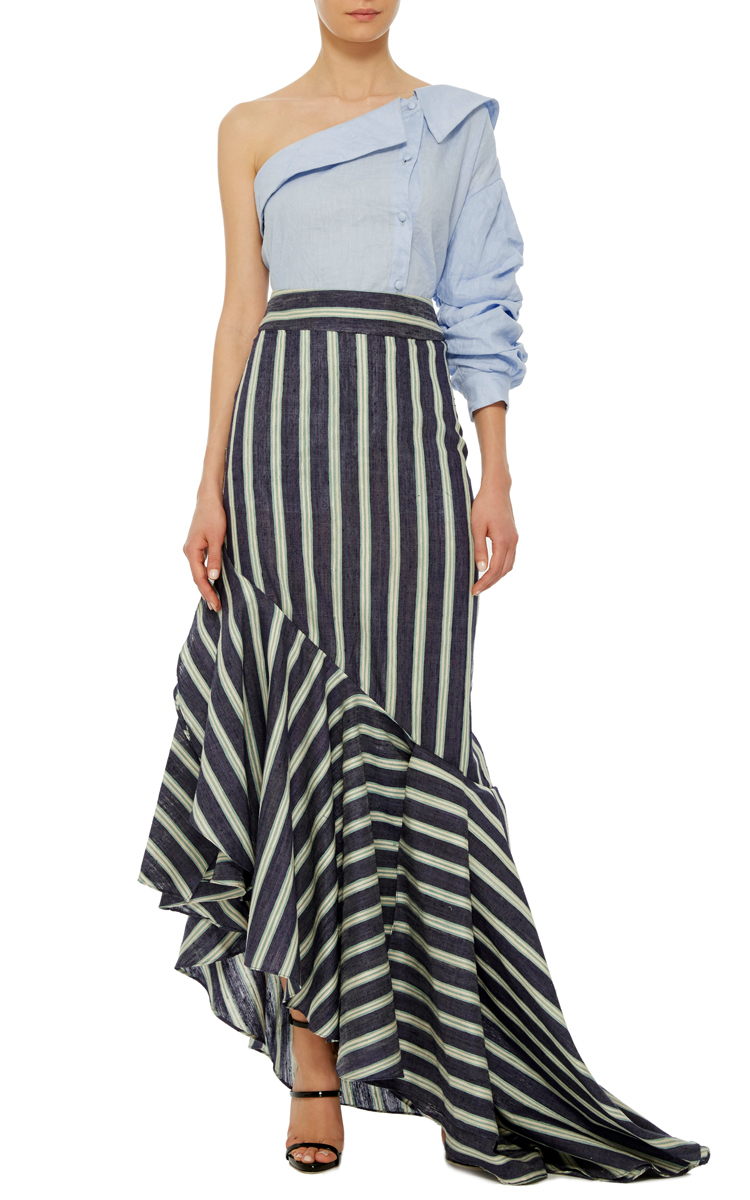 If there's one designer to trust with a risqué silhouette, it's Johanna Ortiz, who really knows her way around a ruffle and a voluminous cut.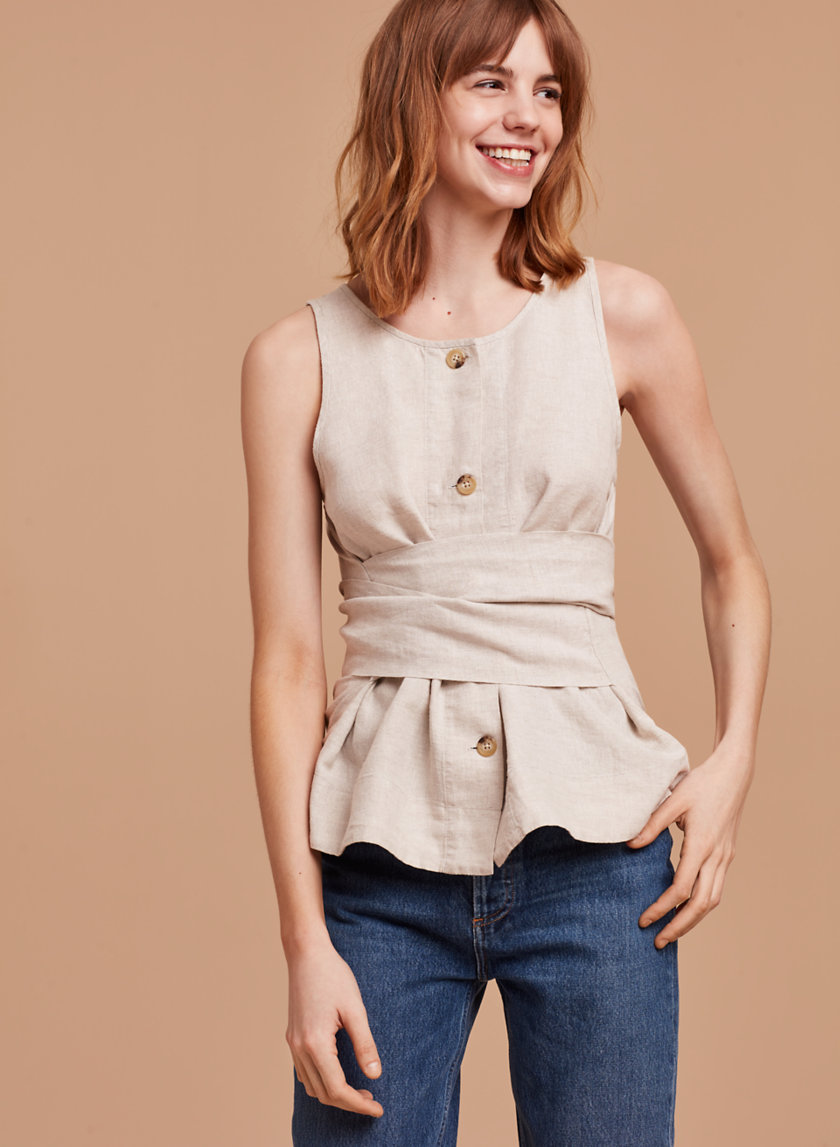 This linen number is perfect…and the waist tie is truly flattering for all body types.
Show some shoulder, but feel covered up with these pumped up sleeves.
Because gingham is the pattern of the summer and Loft really nailed it with this maxed out version of the print.