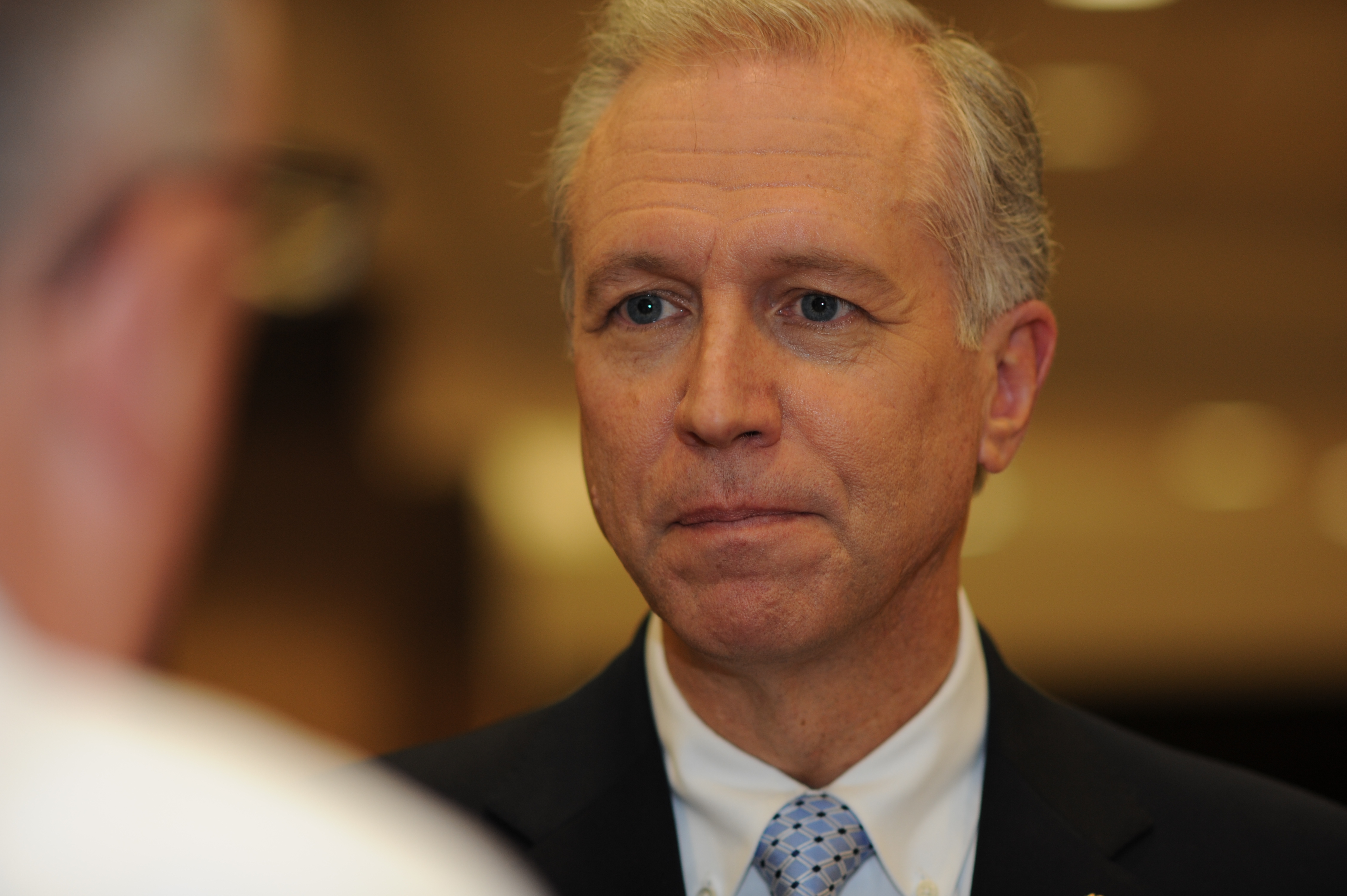 Democratic gubernatorial front-runner Phil Murphy wants to raise New Jersey's minimum wage to $15 an hour, but his canvassers are working for $12.50, Assemblyman John Wisniewski said Tuesday, rolling out a new line of attack as the June 6 primary nears.
Wisniewski, a rival candidate for the Democratic nomination, caught the $2.50 discrepancy in Murphy's campaign reports filed with the state Election Law Enforcement Commission and cut a new web ad accusing Murphy of hypocrisy. He called on Murphy to give his canvassers $45,000 in back pay and a salary hike.
"Phil Murphy desperately wants to be seen as a progressive on issues, despite his personal actions indicating the exact opposite," Wisniewski said in a statement, adding that a $15 minimum wage "is a litmus test issue for progressives."
A spokesman for the Murphy campaign declined to comment.
At a primary debate earlier this month, Wisniewski pointed out that Murphy opposed fracking and natural gas pipelines while holding investments in companies doing both. With his campaign spending at nearly $20 million so far, facilitated in large part by $15 million in self-loans, Murphy, a former Goldman Sachs banker and U.S. ambassador to Germany, has drawn plenty of attacks from both Democrats and Republicans running to succeed Gov. Chris Christie in the November election.
But Murphy's chances of winning the nomination seem secure, with two weeks left to go before primary voters cast their ballots, and with the organizational support of all 21 Democratic county committees having been pledged.
Watch Wisniewski's ad here.