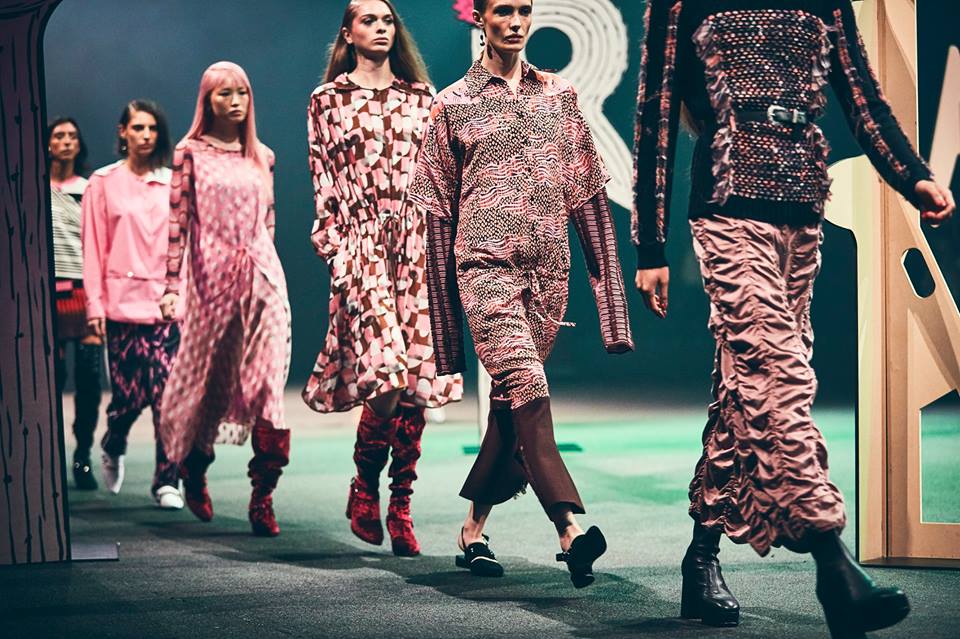 There was a very simple reason why Opening Ceremony decided to throw their very first Los Angeles fashion show on Friday: it happened to coincide with the 10th anniversary of their shop in the City of Angels.
But seeing as the show at LA Live was absolutely massive, with an audience of nearly 2,800 guests (many of whom purchased their tickets), it's only natural that a scuffle broke out. But it wasn't harsh words exchanged between a set of cool teens dressed in their finest OC garb or a screaming match over a seating issue; it was the runway models who engaged in a major five minute fight. And, of course, the whole thing was fake and part of a production titled A Modern Western.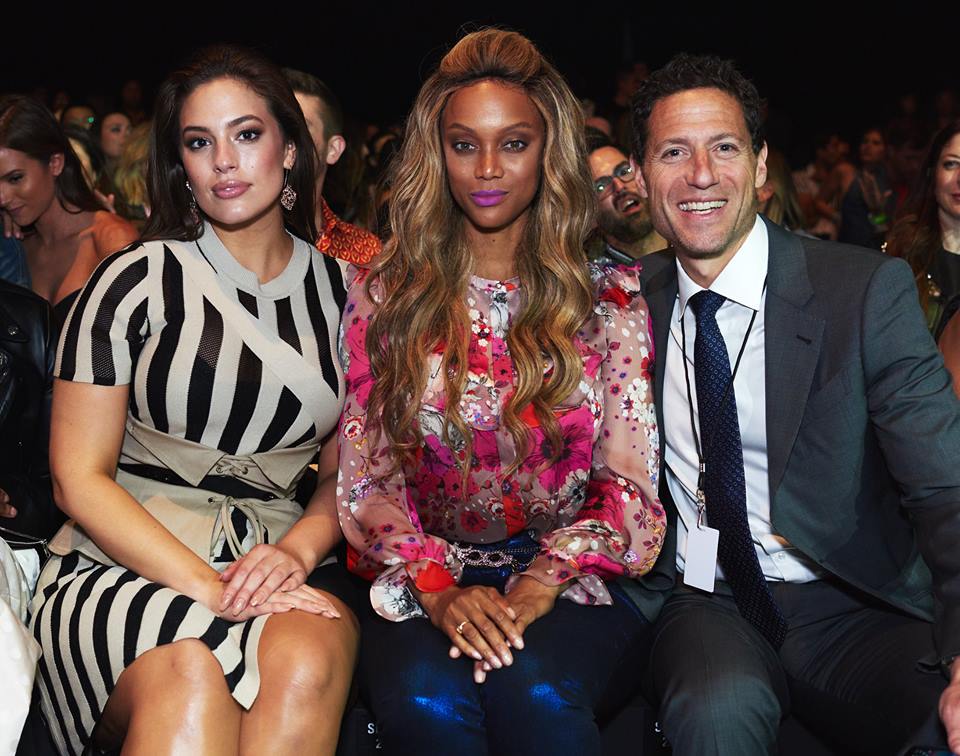 Though the front row wasn't packed with megawatt celebs like Moschino's show the day before (we did spot Tyra Banks and Ashley Graham), the elaborate choreography that went into the dramatic performance offered an fulfilling dose of Hollywood drama. At the center of the faux fight was Zoë Bell, the impressive stunt double who stood in for Uma Thurman in Kill Bill and also has credits on Inglorious Basterds, Catwoman and The Final Destination.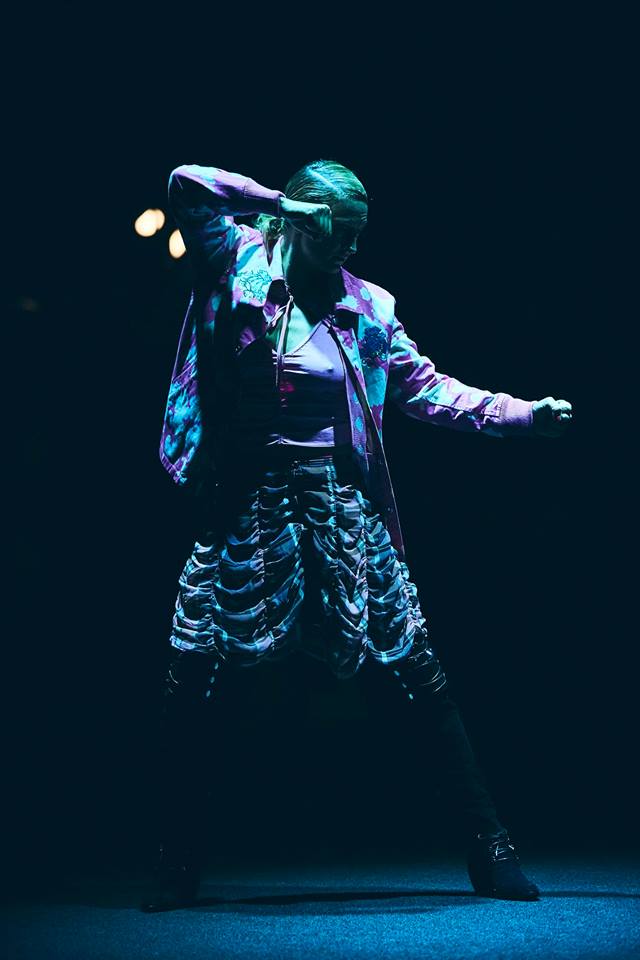 Bell and a team of nine other stuntwomen flipped, karate chopped and fake punched each other, all while dressed in Fall threads from the brand. And seeing as their gaucho pants, flowing plaid blouses and printed bomber jackets stayed intact during the entire fight scene, it offered a promise that these clothes could withstand any situation. That even includes an impromptu assault with a photographer and a boom operator, both of which were part of the Opening Ceremony script.
A massive fight wasn't the only non-fashion moment of the show; Wu-Tang's RZA served as the evening's MC and he definitely delivered. Not only did he offer some hilarious commentary in the middle of the fight, but he treated hip-hop fans to a short set. Riffing off the audience and their wacky outfit choices, it certainly offered a well-rounded experience for the cornerstone event of Made LA.