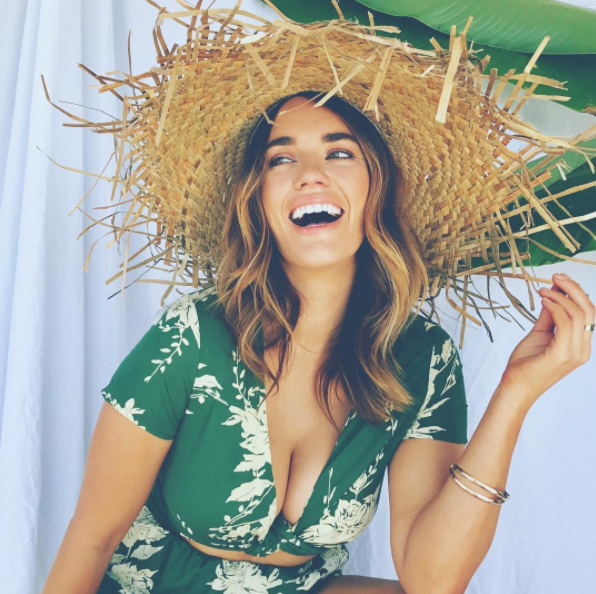 "How to get a summer body!" is a seemingly inescapable suggestion when the sun starts to shine. And while it's inspiring for some, for others it's triggering. If you're tired of seeing #TransformationTuesday on Instagram, and gave up following top model exploits, these accounts will inspire you to proudly swim at the beach, instead of covering up until September.
Many of these women created their own hashtags, as a way to combat typical Instagram posts, encouraging their followers to share their own experiences. Below, they describe what they hope to accomplish on the app.
The French model Clémentine Desseaux co-founded the All Woman Project to help "all females feel represented." On her account she shares photos of bikini photos, proudly showcasing cellulite and focusing on images without the Photoshop. "In the summer more than ever, women need to know they're good enough just the way they are. Every body is a beach body," Desseaux told the Observer.
Shanthony Exum, better known as Miss Eaves, is a rapper, photographer and the creator of the the delightful music video "Thunder Thighs," a must-watch if you have to walk anywhere this summer in the heat. "The message so many of us get that our bodies are wrong, that we are wrong, and I want to use my art to help people fight that messaging. It is very important for us to tune out the noise and celebrate the things that make us uniquely ourselves," Exum told us.
Laura Wells is an Australian model and environmentalist who's unafraid to call out body shamers online. "People who try to tear others down are usually insecure themselves. They aren't some form of authority you should be listening to," she told the Observer. Wells hopes her posts help people overcome stereotypes and societal expectations, but has received a few negative comments. "I have said something to that person, even in a private message to let them know how detrimental their words can be to others," she admitted.
Liza Golden has been open about her struggles with her body, especially as a former straight size model. Now, she has more than 100,000 followers and shares bikini photos with candid captions. She responds to body shamers, explaining there's no right way to look.
As Any Body, Australian models and best friends Georgia Gibbs and Kate Wasley share photos of the two side by side. They encourage their 165,000 followers to join in the hashtag and share their own extremely personal stories about coping with body image. Gibbs recently told the Observer, "the industry needs to embrace variety, not extremes and not one ideal shape." Instead of regular transformation Tuesday stories, Wasley wrote about how losing weight affected her.
Bo Stanley is a surfer, model and body activist with 55,000 followers on Instagram. "It's time we start using the media to empower women, not oppress them. We need to encourage them to stand up, speak up and be the strongest versions of themselves, not the prettiest versions of themselves, crushing any idea that we are not capable of changing the world," Stanley said about her account's mission.
Tess Holliday started the hashtag #effyourbeautystandards in 2013, and it now has more than two million posts. The hashtag was meant to counteract the cyberbullying she was experiencing. She met her husband on Tumblr, when he messaged her and said he admired how she inspired women. Her inspirations are tattooed on her arms, including Dolly Parton, Mae West and Miss Piggy. She's currently working on the book The Not So Subtle Art of Being A Fat Girl, which will be released this August.