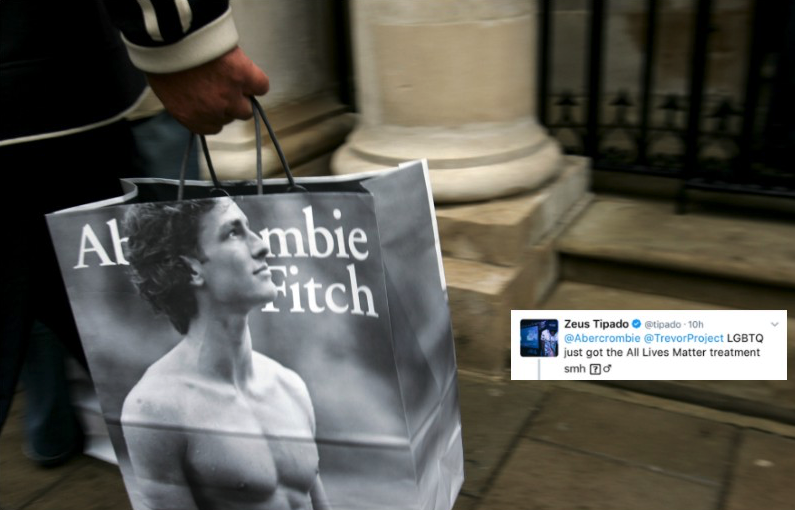 Abercrombie & Fitch is seeing major backlash for a tone-deaf attempt to appear LGBTQ-friendly.
The company—which has been in constant decline and is expected to never turn a profit again—committed a social media faux pas over the weekend that is not only offensive, but exploits a marginalized community for marketing purposes.
To promote the store's new Made for Love collection (essentially polos with rainbow logos), Abercrombie & Fitch tweeted that "the pride community is everybody, not just LGBTQ people." The tweet garnered few retweets and likes but hundreds of replies (meeting the ratio criteria for a controversial or "horrible" post) before being deleted.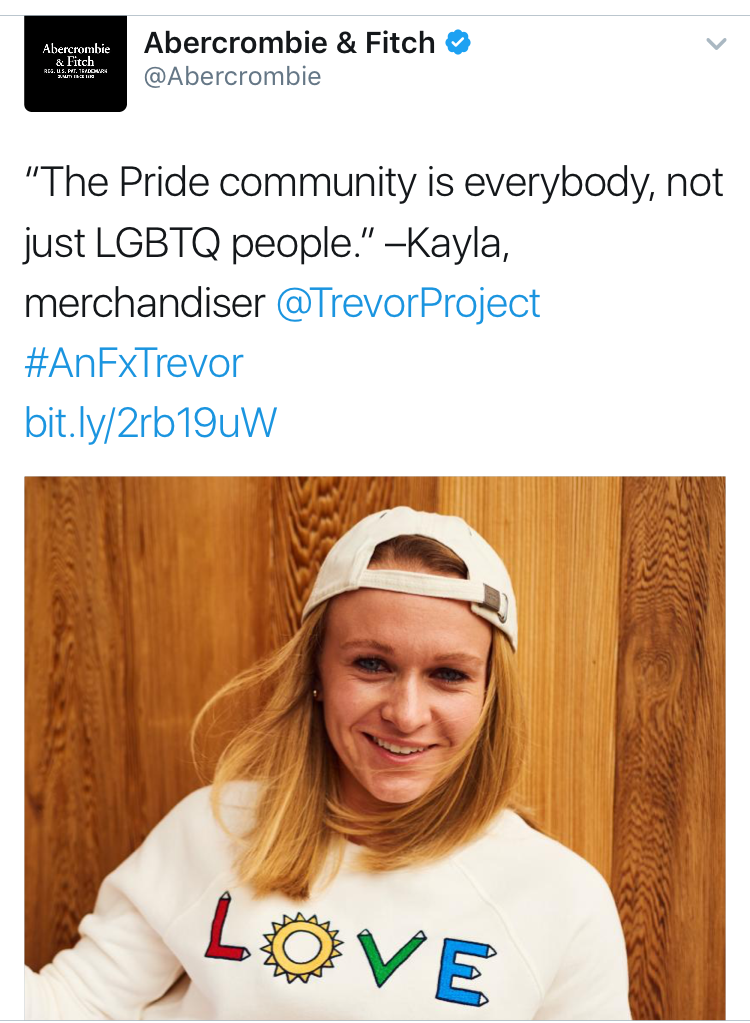 While the company partnered with The Trevor Project, a free suicide prevention hotline for young LGBTQ people, for the limited edition clothing line and campaign, the move has caused an uproar in the LGBTQ community.
Read also: This Guy's 'Heterosexual Pride' Tweets Are Making Him the Most Hated Person Online
Queer activist Riley Jay Dennis had choice words for Abercrombie & Fitch. 
Camille Beredjick, founder and blogger at Gay Writes, responded to emphasize that Pride is for LGBTQ folks, not allies.
Civil rights activist Danielle Muscato echoed this and slammed the company for its exploitation of the community for marketing purposes.
Here are a few more replies to the tweet, which include comparisons to "all lives matter" and a Google search for "how to delete someone else's tweet:"
Abercrombie & Fitch has not issued a formal apology, but the tweet has been taken down and replaced with a new tweet about how A&F works "to ensure that everyone feels included, respected and empowered."
Nice try.