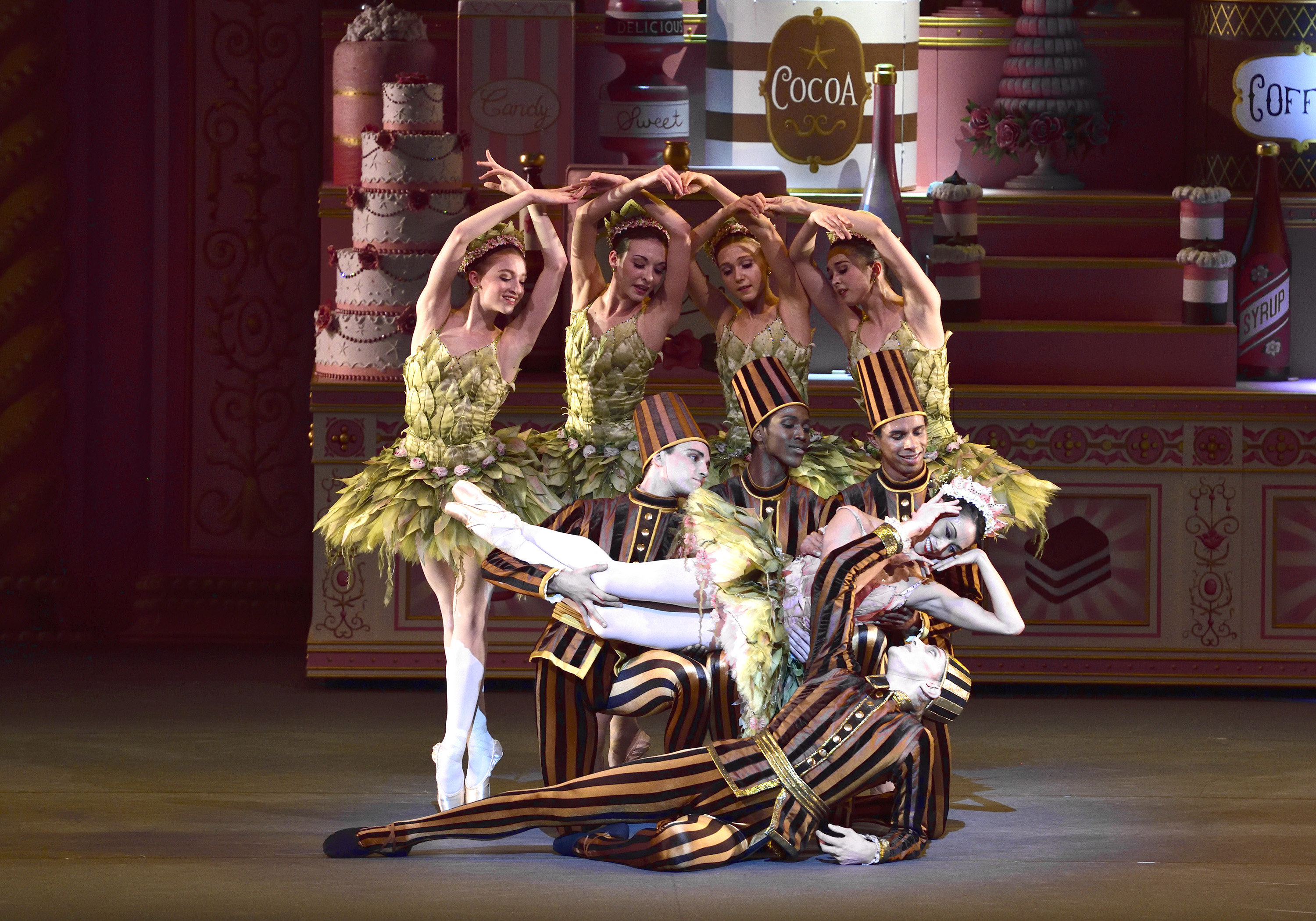 A.B.T. is in the midst of its annual warhorse-a-thon at the Met—Giselle and Don Quixote behind us, Le Corsaire winding down, Swan Lake coming up fast, and Onegin on the horizon. Plus a "Tchaikovsky Spectacular" to round things off. And—oh, yes—two big pieces by Alexei Ratmansky, the company's Artist in Residence: his not quite successful The Golden Cockerel gone by and his Whipped Cream, which had four rousing performances in the second week and is slated for a full week after Onegin—a crucial antidote to that flashy yet dreary dud.
Who knew that in 1924 Richard Strauss had written a score and libretto for a (failed) two-act ballet called Schlagobers? Ratmansky knew, and he also knew that he wanted to re-imagine it, just as he had done already for The Golden Cockerel, The Bright Stream, The Fairy's Kiss, and other works trawled from the past. The result—Whipped Cream—certainly has plenty of Schlag poured all over it, but not many people are complaining. There's something very comforting in these parlous times to be gorging on so much confection. Yes, the Boy has a bad tummy ache (from all that Schlag) and has to ward off threatening doctors and nurses, but anyone older than seven or eight won't be scared: this is a sugar-sweet world of Marzipan Men, Sugarplum Men, Gingerbread Men, Cupcake Children, Princess Praline (and her Swirl Girls), Princess Tea Flower, Gumball Lady, Chocolate Chip Man, Mademoiselle Marianne Chartreuse, and a host of other figures threatening only to your waistline, including a tsunami of whipped cream itself—16 girls in white who slither into the action down a slide. (Are they a loving parody of the famous entrance of the Shades in La Bayadère?)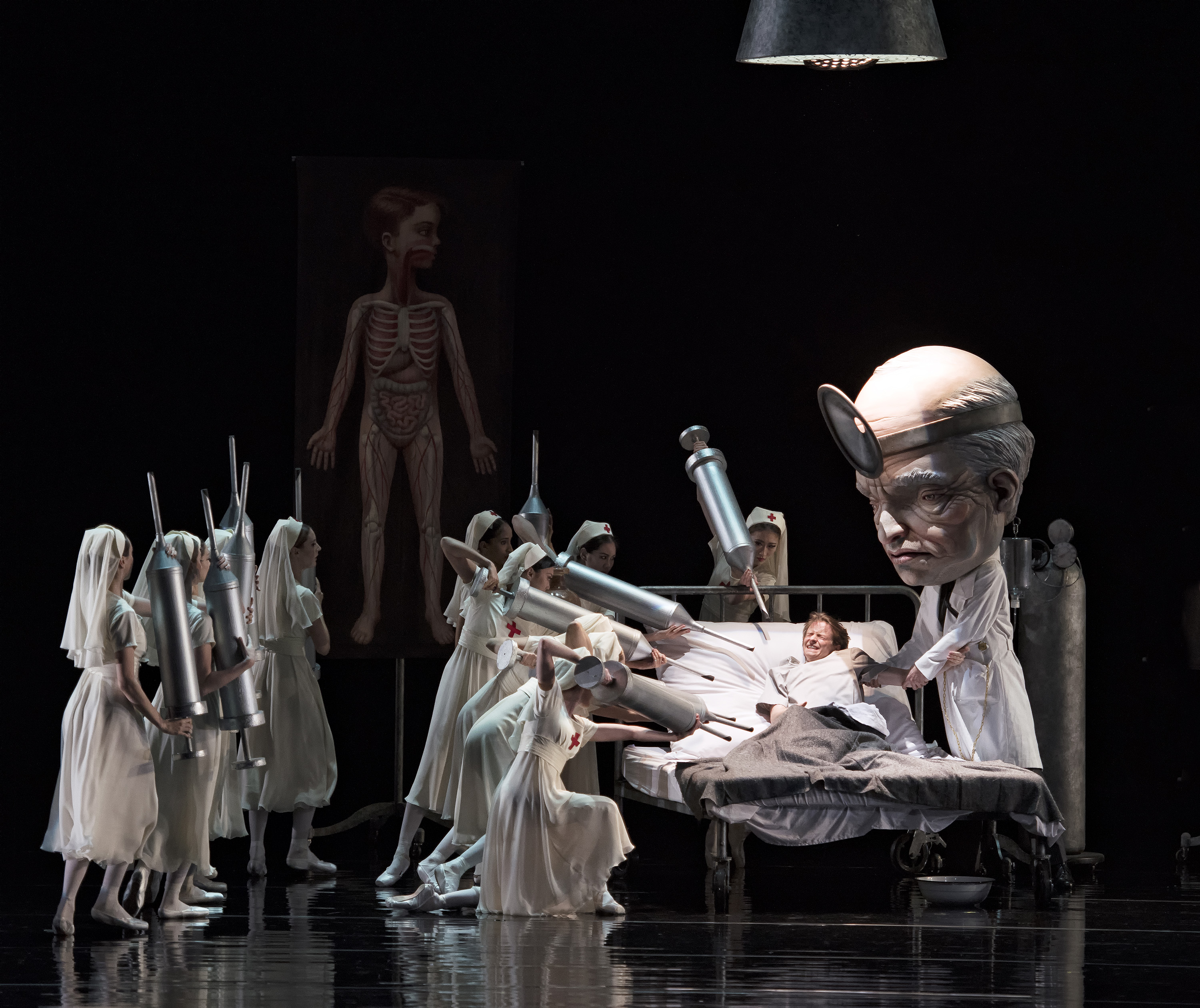 Whipped Cream is pure fun, and I think a big hit. It raises a few questions, though: Are the fabulous costumes and sets (by Mark Ryden) so fabulous that they overwhelm the dance elements? Can a long ballet with no meaning whatsoever sustain your interest once you've absorbed its immediate visual pleasures? Remember: The Nutcracker—its closest relative—is grounded in real life and real feeling.
What protects the ballet from instant meltdown is the endless, subtle dance invention Ratmansky loads it with. There's always something to look for beyond or beneath or above the hi-jinks—for instance, the brilliant interaction among five women (Tea Flower and her four Attendants) and four men (Prince Coffee and his three Guards). Here is highly original pas d'action masquerading as fluff. Also, as always, Ratmansky knows just what to do to make all his dancers look at their best: The two principal girls (Stella Abrera as Princess Tea Flower and Sarah Lane as Princess Praline), and the two leading guys (Daniil Simkin as the Boy—type casting—and David Halberg back at ABT, where he belongs, as Coffee) eat up their roles, and are, in turn, utterly edible. The next round of performances will show how well these roles hold up to alternative casts. And the future will show whether whipped cream is more than a delicious topping.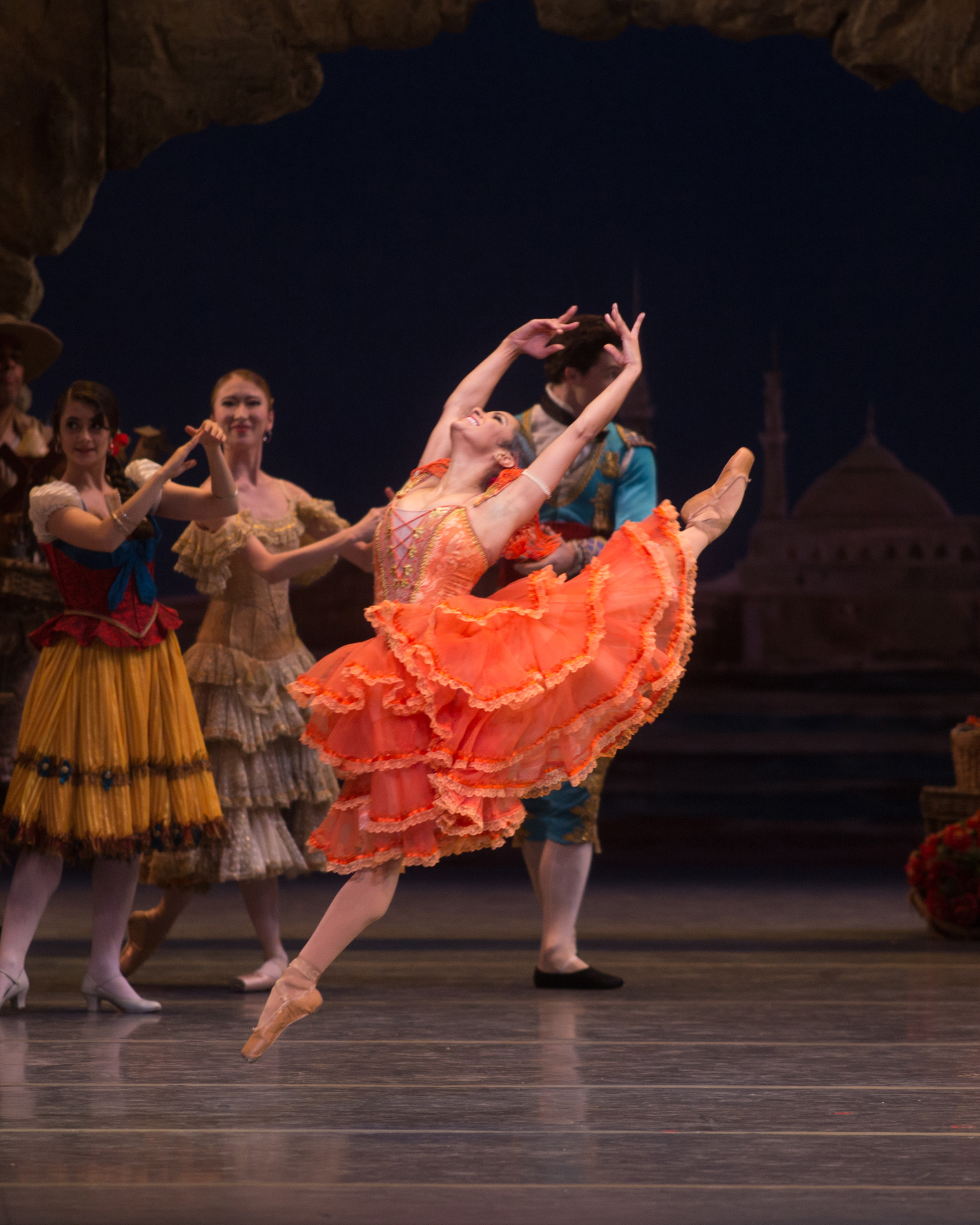 Everything else is about the dancers—who's up, who's down, who's in, who's out. The big question this season was whether Misty Copeland, the biggest news in ballet, could cut the mustard as a classical ballerina. On the basis of her Giselle and her Kitri (in Don Q), the answer has to be "Not quite." She's pleasing in person and she's worked and worked, and she's not trying to get by on charm, fakery, or her extra-curricular popularity. And she doesn't push. However, her first-act Giselle was touching but not tragic, and her second-act technique was honest but not authoritative. As Kitri she had charm and zest but not the florid expansiveness one looks for—think Plisetskaya! I'm afraid the lesson is that it's too late to turn into a classical ballerina in your thirties. Even so: Hats off to Copeland for her courageous effort.
The qualities she lacks were on conspicuous display when Sarah Lane gave her New York debut performance in Giselle the day after Copeland gave hers. Here was a full-fledged classical dancer. She's small but she doesn't dance small. Her mad scene was harrowing. She was in total control in the second act—secure, clear, undaunted. And apparently unaffected by having a man-boy, Simkin again, as her Albrecht. (Copeland had the finely trained Alban Lendorf, but I saw no spark between them.) Lane was also superb in La Corsaire—one of the finest Gulnares I've seen. Isn't it time for ABT to acknowledge her principal status with the actual title?
Instead, in a major mistake, the company has brought in Maria Kochetkova as a principal—presumably because she's the only ballerina around short enough to make Herman Cornejo look tall. She's all empty technique, with no appeal that I can detect. It's going to be the Xiomara Reyes story all over again, and presumably we're stuck with her for years. Kochetkova was injured early in the season, and as a result the tremendously capable (and appealing) Skylar Brandt was handed the role of Medora in La Corsaire. What a break—for her, and for me. She's pretty and she's strong, with brilliant bourrées and a terrific jump, and you should have heard the roar when she unleashed a barrage of fouettés, singles and doubles, climaxed with a slam-bang triple! Two other women soloists more or less of her standing are also being given big opportunities: Cassandra Trenary and Devon Teuscher (Odette-Odile coming up). And Jeffrey Cirio is being handed everything: so far, so good, but the results aren't all in.
The old guard is passing—Vishneva retiring, Murphy slightly eroding. Veronika Part remains her mysterious silent-star self, at her best as Giselle's Queen of the Wilis which is, after all, a silent-star role. Marcelo Gomes is celebrating his 20th anniversary with the company. We can only pray that Halberg is fully recovered from his foot injury.
And, finally, a hopeful sign: In La Corsaire, Simkin wore a little fringe of a beard, and for once his appearance didn't distract from his huge technical capacity. If Simkin can look like an adult, anything can happen!