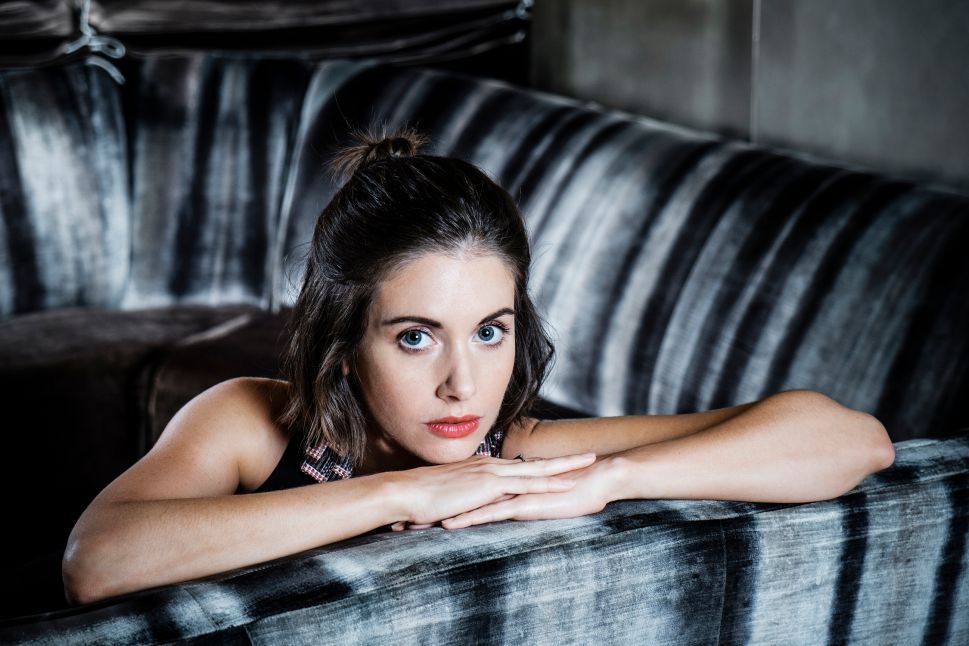 If you ask Alison Brie, pro wrestling—that confounding mix of live theater, improv, athletics and body oil—can be summed up in three words. "Tuck your chin," she says, in the infectiously high-spirited voice that spawned a voiceover career to rival the Community and Mad Men star's live-action resume. "Tuck your chin, always. Or else you slam the back of your head. In more complicated moves, you can break your neck. So tuck your chin. It's the key to everything we learned."  
How, exactly, did straight-A Annie Edison come to be an expert in safely slamming onto a canvas? The answer is GLOW, a new Netflix (NFLX) original from Liz Flahive and Orange Is the New Black creator Jenji Kohan that chronicles the rise in the 1980s of the real-life upstart organization known as the Gorgeous Ladies of Wrestling (if you don't have time for Brett Whitcomb's stellar documentary, settle for this 15-minute montage of every G.L.O.W. wrestler's signature rap intro and remember to thank me later). Brie stars as Ruth, a struggling, out-of-work actress who finds purpose, and a steady gig, inside the squared circle.
Like wrestling itself, GLOW is a lot of things at once. An ensemble comedy dressed up in spandex. A meditation on the strength of the female body. A look at what's changed about racism and sexism since the 1980s and, more importantly, what has remained exactly the same.
Honestly, define GLOW how you'd like. Just don't use the word "fake."
" 'Fake.' That is the biggest misconception about pro wrestling," Brie tells me. "So many people have asked me 'but the ring is basically a trampoline, right?' No. No! It's planks of wood that have a little give with metal in between. I have such a deep respect for it now. For the athleticism, for the showmanship. I certainly get very defensive when people use 'fake' and 'pro wrestling' in the same sentence."
Her voice drops, becoming far more Macho Man Randy Savage than Vincent Adultman. "I'm immediately like, 'I will take you down!' "
That deep respect came courtesy of a four-week crash course prior to production that saw the entire cast—including American Gods MVP Betty Gilpin and resident Mr. Robot hacker Sunita Mani—learning lockups and back bumps from Chavo Guerrero Jr. of the generation-spanning Guerrero wrestling dynasty. It was, Brie says, as grueling as it was emotional; by the time production began, GLOW's cast was bonded by a shared desire not to drop a co-star on her head.
"So much of wrestling is about working together, and nurturing your partner. Their life is in your hands as much as yours is in theirs. And there's a big leap between learning and 'now you just sort of have to do the moves,' " Brie says. "You can only really talk through this stuff for so long until it's like, 'O.K., flip over and land on your back.' There's really not a halfway version of that.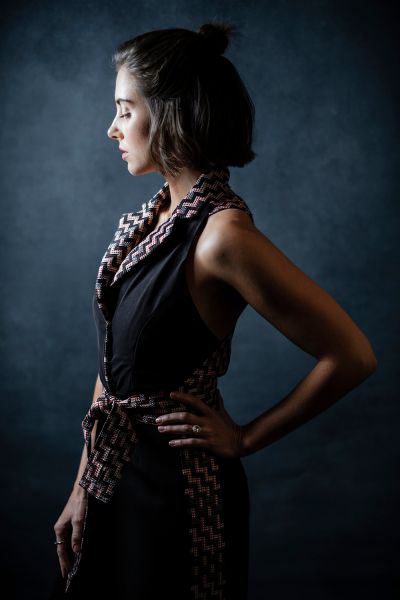 "That's another key thing," she continues, practically a seasoned ring veteran speaking to a rookie. "Commitment in the ring. When you go halfway, that's when you get hurt."
Over the course our conversation it became clear that professional wrestling—"real" or not—has more in common with Hollywood than you would imagine. The bruises, the boiling down to barest stereotypes, even the occasional spandex requirement. If you go to become an actor halfway, that's when you get hurt.
To nab the role of Ruth in GLOW, Brie went anything but halfway.
When Community concluded after six seasons (but no movie), the actress took a full year to read a pile of network pilots but finding nothing to pique her interest. "A lot of the characters I was getting sent for network TV seemed very similar to parts I've played before," she says. "I wanted different. 'Unique' was the main word I kept stressing to people."
The parallels to GLOW's Ruth—an actress searching not just for work but also an identity change, saved by the sudden appearance of a wrestling show—are uncanny, right down to the fact that the studio and producers wanted nothing to do with her. "Of course, the show I'd found and really wanted to do, they didn't want me for, at all," Brie says and laughs. "In fact, I think they were against it. Not only were they not certain, they were adamantly against me."
"I'm not sure if they thought I was edgy enough," she continues. "I've played these real apple pie characters. I look a certain way. I was looking to change the dialogue about the work I was doing, but they were not privy to that information. So they looked at my résumé and went, 'That is not what we're picturing.' "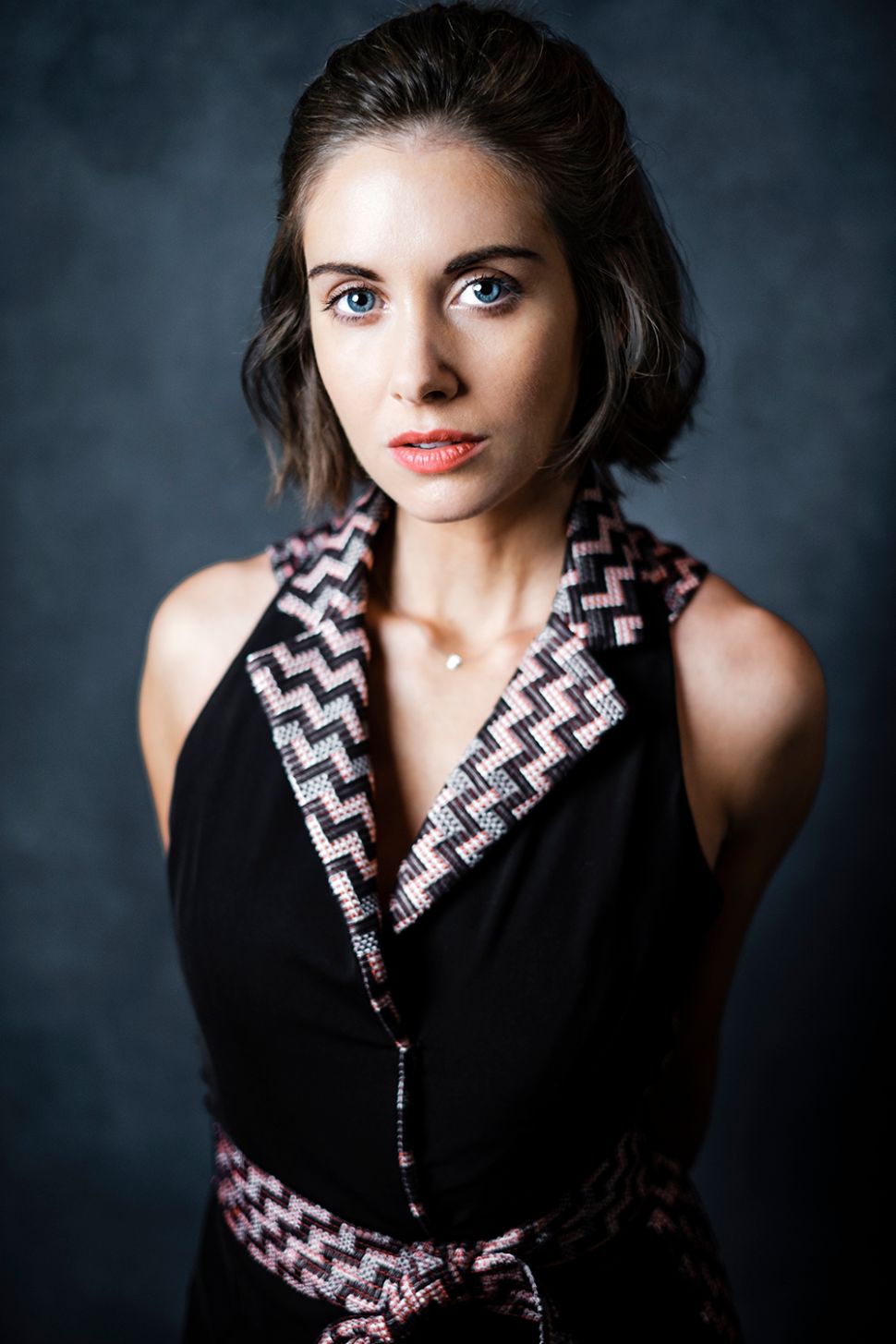 Brie disagreed. While GLOW's creative department saw Mad Men's Trudy Campbell and heard Unikitty from The Lego Movie, the actress herself had a different picture in her head, a fighter with big hair and bigger biceps similar to Sigourney Weaver in Alien (once Brie was cast, she actually did bring a photo of Ripley to hair department head Theraesa Rivers). And she fought. First, to simply get into the audition room, then across several follow-ups with producers Kohan and Flahive, a sojourn to Toronto to get on tape with Gilpin and a return trip Los Angeles for yet another round of auditions.
"I was like 'pre-read? Yeah! I'll be there. Anything. I'll record myself on tape. Whatever,' " Brie says. "I think at every point they could feel my desperation growing."
As luck would have it, desperation is a staple of Ruth's personality—of every character on GLOW, in her own way. "Ruth is a person who was just tired of feeling invisible," Brie says.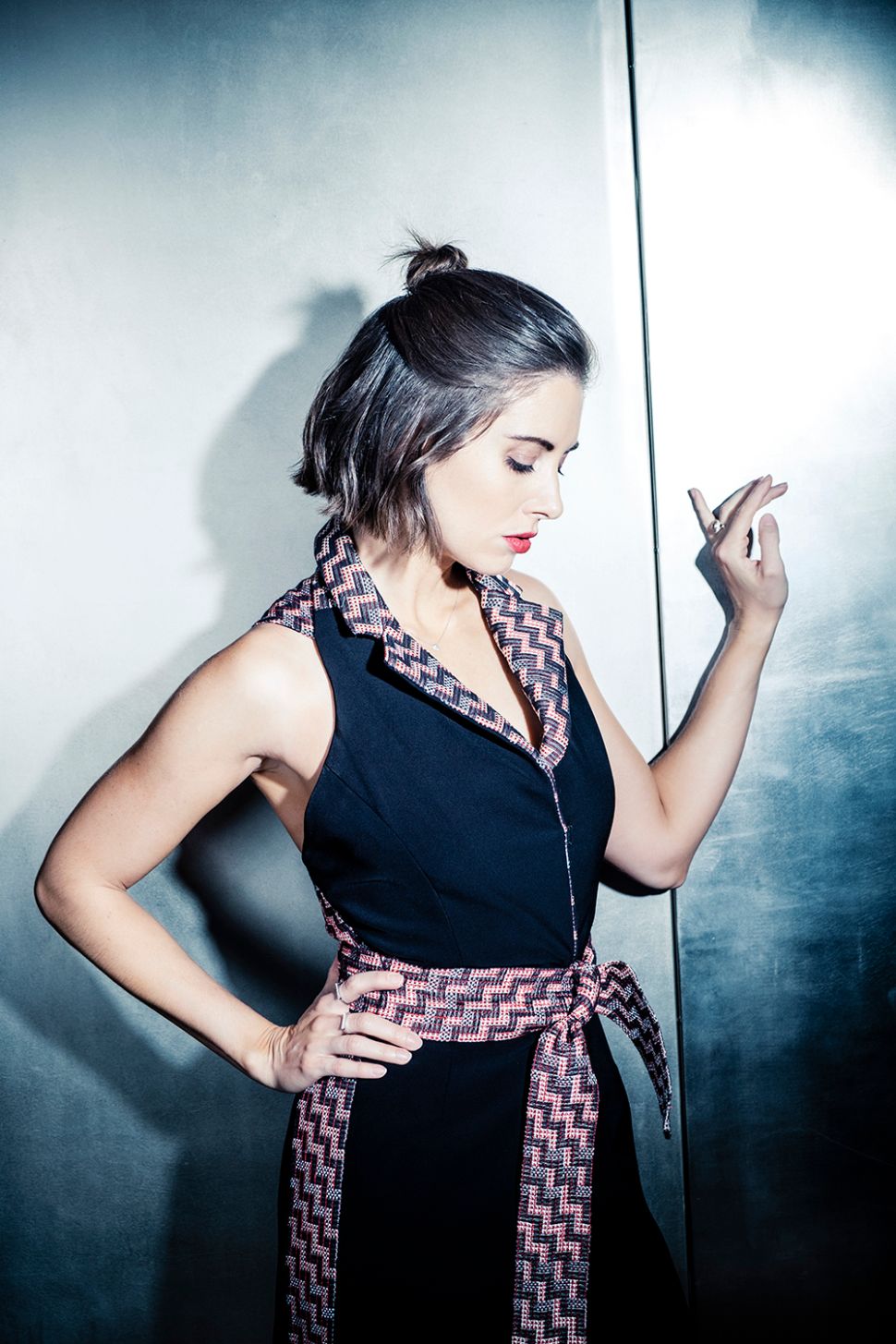 "I've never felt more like Ruth than while I was auditioning for the show. And they saw it. I've heard [Liz Flahive] and [executive-producer Carly Mensch] say it: 'We were watching you transform into the character as you were fighting for the show.' "
As it turns out, the Ruth we get through GLOW's debut season could only be played by Brie, and the show would tell a different story without her. The actress remembers something Flahivi told her, before they had even met in person. "She said, 'this is a show about women's bodies.' " Which is true; GLOW's cast runs the gamut—color, size, shape—of what a woman can look like. To position Brie, smallest of them all, at the center says a good deal about the relationship between a person's size and their capacity to stay strong.  
Which didn't make the bumps feel better. But it helped.
"The wrestling really became all about fearlessness," Brie tells me. "You couldn't hesitate. You had to just make a decision and do it, do things that were very scary for all of us. But being forced to overcome those fears in an instant, essentially in front of a group of strangers, really empowered all of us."
Sound advice, for anyone looking to leap into the rigorous trials of Hollywood or simply dive off the top turnbuckle. It's about fearlessness.
Just remember to tuck your chin.