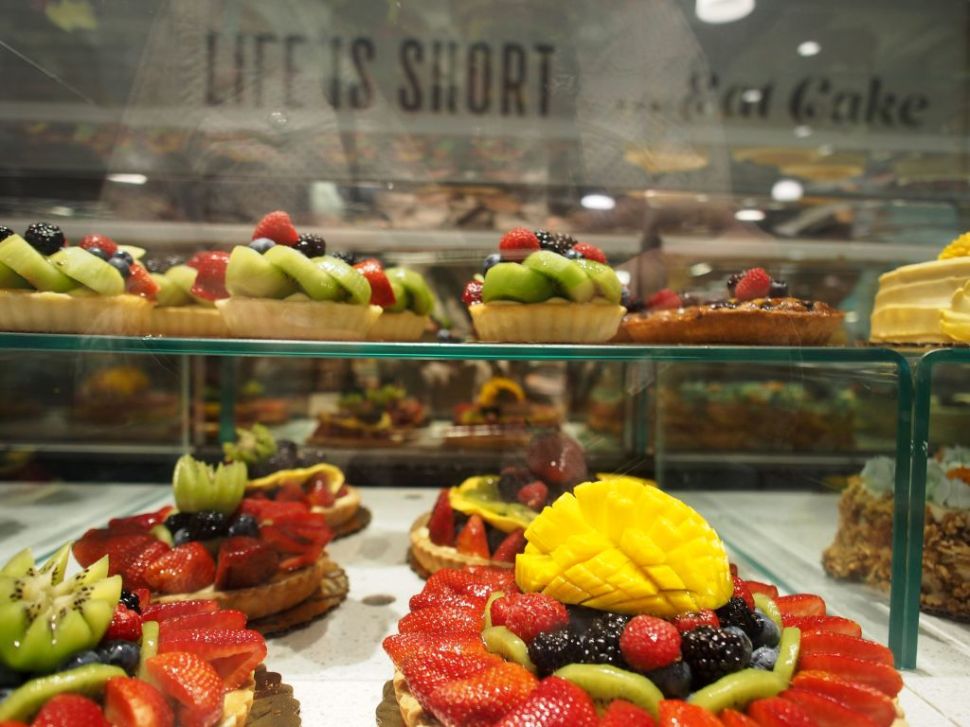 In March, Amazon launched a grocery pickup service. Members of Amazon Prime could order groceries online, drive to a pickup location and have their goods loaded straight into their cars. It's a nice deal, except it is only available in two Seattle locations. That number could expand dramatically, though, if its bid to purchase the natural grocery chain Whole Foods for $13.7 billion goes through.* The chain's 460 stores could potentially all become new places for Amazon customers to swing by and pick up the week's food.
What started as an online bookstore in 1994 has expanded into the fourth largest company in the world. It's very difficult to make money online today without in one way or another shaving off a piece of the profit for its founder, Jeff Bezos. It has laced homes with networked consumer devices, such as the Kindle e-reader and the Amazon Alexa line of cloud-connected speakers. This year, the company that has done more than any other to wreck the brick-and-mortar retail industry has been opening uniquely designed physical stores.
"Whole Foods Market has been satisfying, delighting and nourishing customers for nearly four decades—they're doing an amazing job and we want that to continue," Amazon CEO Jeff Bezos said in a press release. Amazon did not reply to a request for comment from the Observer.
Groceries are a notoriously low-margin and difficult business (books don't need refrigerated trucks), so what does the Seattle empire stand to gain by adding so many organic carrots to its global inventory? It could be that it wants to further entrench consumers' relationship with the company by supplying their food as well as their cameras, shampoo and online movies.
SEE ALSO: The hard thing about soft things—Amazon needed Whole Foods' expertise
"Whole Foods now gives Amazon easy access to local suppliers, food sourcing and food manufacturing capabilities, which both allows Amazon to expand their private-label brand into food, further increasing their brand's perception, and also rapidly expand AmazonFresh deliveries," Kent Knudson, the head of the retail practice at the management consultancy Bain & Company, wrote the Observer in an email, via a spokesperson.
"Amazon's brutal vision for retail is one where automation replaces good jobs. That is the reality today at Amazon, and it will no doubt become the reality at Whole Foods," Marc Perrone, the president of the United Food and Commercial Workers union, said in a press release.
The Peapod Model
AmazonFresh already offers a grocery delivery service for $14.99 per month, but it's available in less than 20 cities around the world, according to Wikipedia. Those members get all the benefits of Amazon Prime, as well. What other grocery service also gives its members access to The Man In the High Castle on demand? None. Whole Foods could give it many hundred more locations to stage deliveries from.
Connecting online grocery delivery with a network of physical stores is a model that's already proven to work. That's been the key to Peapod's staying power. Founded in 1989, Peapod pioneered home delivery of groceries. It was so early it required customers to make orders using a CD-ROM. In 2001, it was acquired by Ahold Delhaize, which connected it to grocery chains like Food Lion and Giant.
Despite its shelf life, Peapod does not have the name recognition of companies like Instacart (founded in 2012) and FreshDirect (founded in 2009). Up to now, its strategy appears to have been running a realistic business and waiting for its competitors' venture money to run out. That's how it beat Webvan during the DotCom bubble and that's how it planned to beat today's competitors.
"We've got well-funded competitors like Instacart, who you know at some point their money is going to run out," co-founder Thomas Parkinson told ChicagoInno in March. "We know the economics don't work."
In other words, venture-backed companies can try to steal market share by delivering groceries at a loss, but only if they can outlast rivals. Only a few years shy of 30, Peapod believes it can outwait them. Amazon could be tougher to outlast.
Peapod doesn't normally share revenue numbers, but in 2013 it projected $1 billion by 2018. Amazon earned $35.7 billion in the first quarter of 2017. Knudson wrote that Amazon's entry will intensify the downward pricing pressure on groceries in the U.S., which has previously been intensified by the expansion of hard discount chains like Aldi and Lidl.
"We remain focused on executing our Better Together strategy and continue to serve communities through our 21 great local brands in both the U.S. and Europe," Ellen Van Ginkel, spokesperson for Peapod's owner Ahold Delhaize wrote the Observer in an email. "Furthermore, we are fully on track with our post-merger integration and expect to realize net synergies of €220m [$246 million] in 2017 and are committed to achieving €500 million [$560 million] in annual synergies from 2019."
Amazon's Prime Advantage
"Grocery has been the most 'online-proof' of consumer categories, but Amazon is breaking in," Knudson said. "This, combined with their plan to build out more fulfillment centers, now places them even closer to more shoppers, decreasing the time between ordering on Amazon.com and getting items into the customer's hands."
The New York Times wrote today that the fight isn't really between Instacart and AmazonFresh, but Bezos and Walmart. Which may well be right. In fact, Walmart announced its acquisition of trendy ecommerce site Bonobos today. Walmart can't deliver the synergies with each new customer that Amazon can. Every new Prime membership locks a customer into the company. People who join Prime for the grocery product will probably also buy their next laptop or TV through the website, and not at a Walmart store.
Further, it leads the market in home sensors for e-commerce, such as its dash buttons and the Amazon Alexa line of connected speakers. One day, Prime members may get boxes they didn't even order, because home sensors know what people need before they need to write it down. Amazon has also quietly placed very big bets in artificial intelligence.
Those are multipliers that no other company is set up to compete with, and they could lead to unintended consequences that no one has plans to contend with, either.
"I think all of us realize you can't stand in the way of technology, but there is the impact, and you can care about that," Brian Rainville, spokesperson for the Teamsters Union's package delivery division, told the Observer in a phone call. "Both Amazon and Whole Foods have been against any kind of collective voice."
Neither the UFCW nor the Teamsters represent Amazon or Whole Foods workers.
Bezos could soon surpass Bill Gates as the world's wealthiest man, which may explain why yesterday he went to Twitter to solicit ideas about the best ways to spend his philanthropic dollars. Many respondents suggested he focus on investing more in his own workers, as we previously reported. The company may soon have 87,000 more workers to look out for.
Whole Foods points out in the merger release that it has been on Fortune's 100 Best Companies To Work for list for 20 years. It is number 58 for 2017. We'll see how Amazon delivers on that streak. It isn't on the list.
* UPDATE: Amazon shareholders approved the deal on August 23, and news accounts after the vote reported the number as $13.7 billion. Different accounts reported $13.4 when we first reported the deal, but we have since updated the figure to the figure reported after the vote. August 23, 2017 6:19 PM.