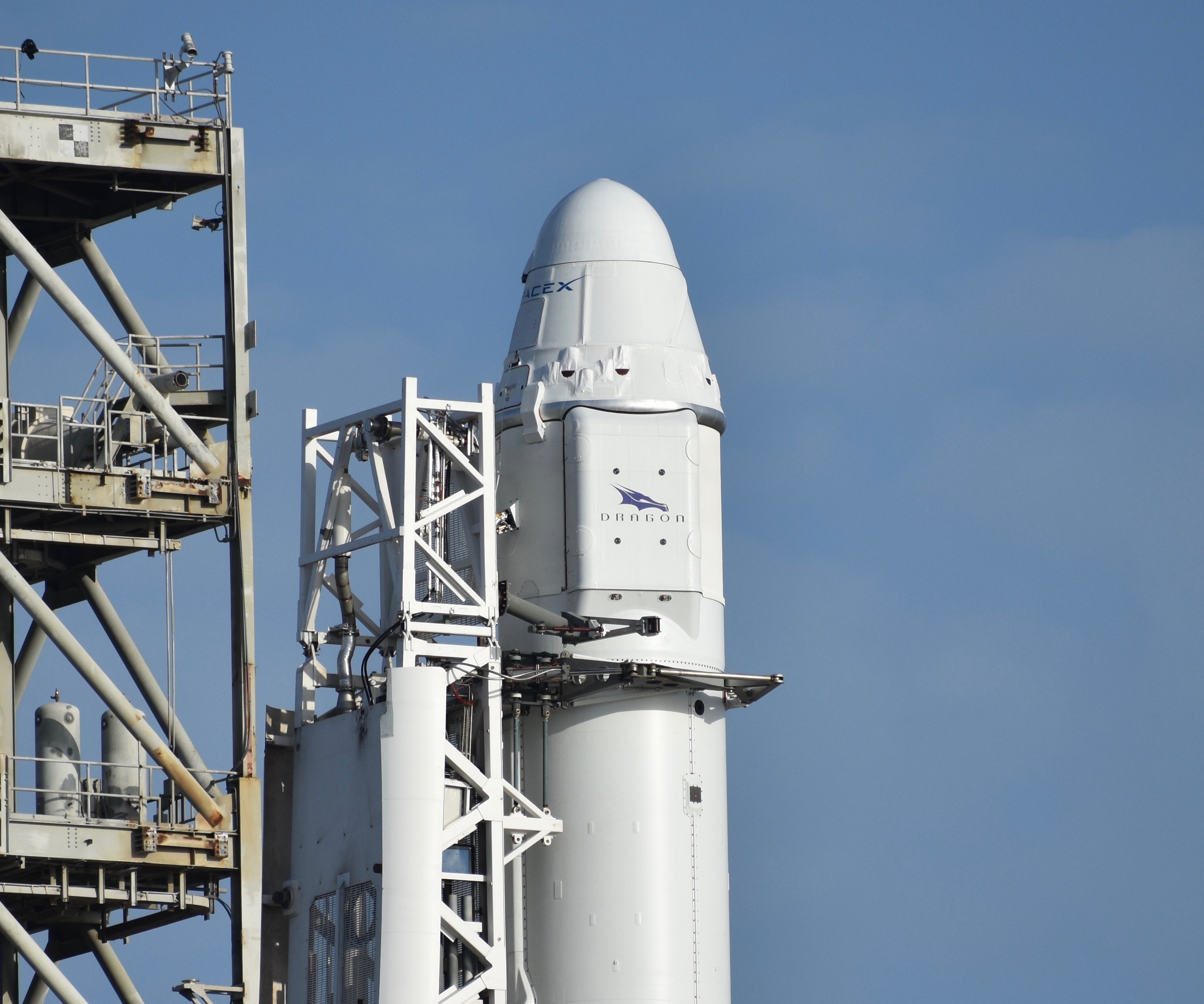 KENNEDY SPACE CENTER, FL—A SpaceX Falcon 9 rocket blazed through the Florida skies Saturday afternoon carrying the company's first refurbished Dragon vehicle. This is the first time the Elon Musk-founded private spaceflight company has reused the cargo spacecraft to deliver supplies, science experiments, and hardware to the International Space Station. The Dragon will now make a two-day journey while carrying over 6,000 pounds of material.
In a move that is becoming nearly as routine as the launch itself, SpaceX also flew the Falcon 9 booster back to Earth for a touchdown on Landing Zone 1 at Cape Canaveral. The ground-shaking sonic boom that immediately followed the landing ceremoniously marked SpaceX's eleventh successful landing of their booster. They've completed an additional six successful landings on their autonomous drone ships at sea and five on ground at Florida's space coast.
SpaceX's reused or "flight-proven" Dragon took off atop the Falcon 9 rocket from Kennedy Space Center's Launch Complex 39A at 5:07 PM ET. This marks the 100th liftoff from the same launch pad that sent Neil Armstrong and Buzz Aldrin to walk on the Moon years ago. If SpaceX can follow through on their vision, the pad will one day be used to launch the first humans to Mars.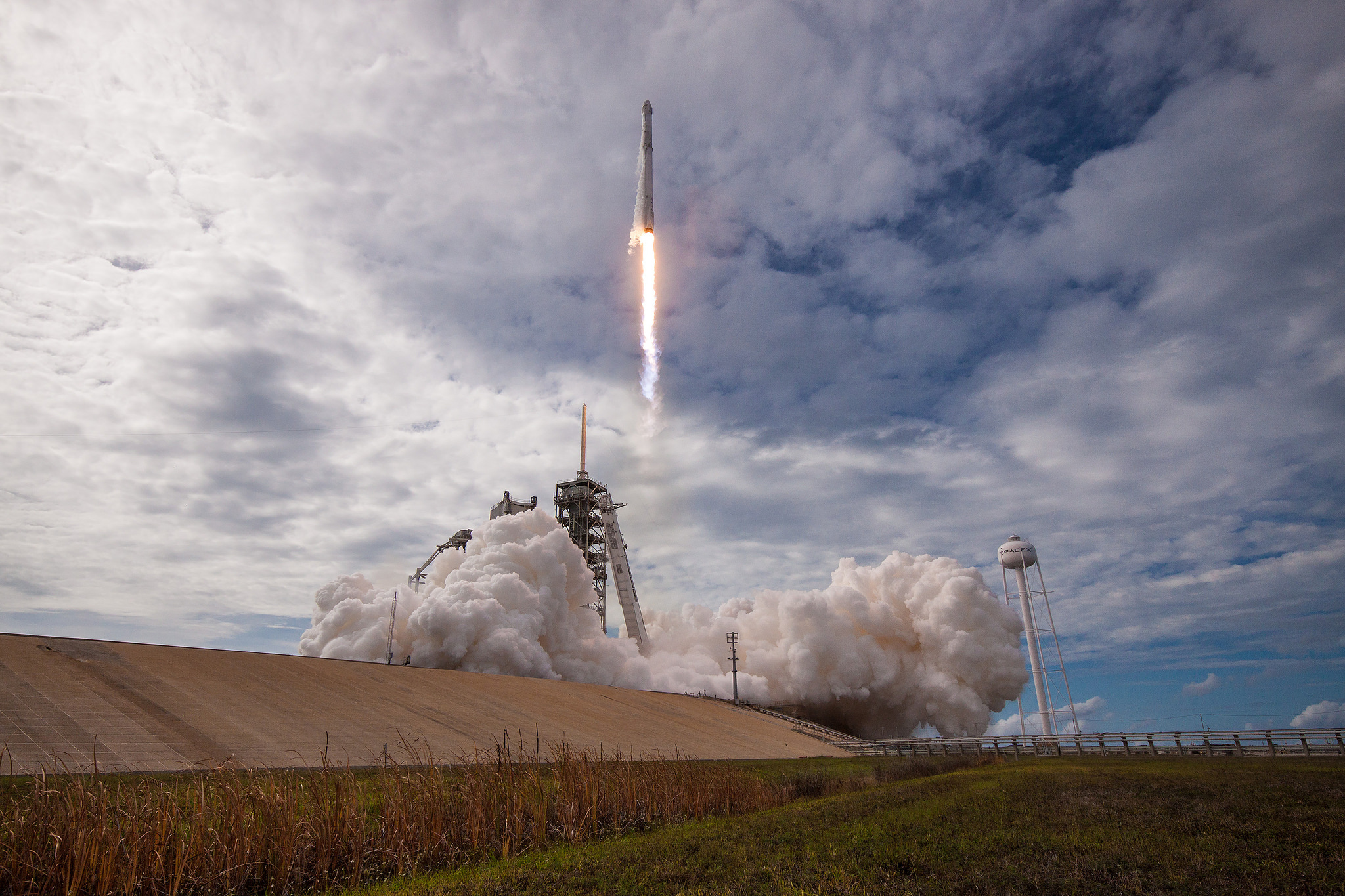 SpaceX's mantra is reusability and that's why each of these landings are important. Their entire vision for making humanity a multi-planetary species rests on perfecting the "flight-proven" technology of their rockets and capsule spacecraft. When it comes to the Falcon 9, the savings in not disposing of the booster—the most expensive part of the launch vehicle—is in the tens of millions. SpaceX has indicated that even though it's an ambitious goal, they hope to recover and pursue reusability of the entire rocket.
"Reusability, for both rockets and spacecraft, is something SpaceX has been working toward since their founding. The progress they're making on both fronts is exciting for the industry and bodes well for the future of access to space," said former Obama space policy advisor Phil Larson to the Observer. "It's tough to throw away a rocket each time you use it and expect the cost of launch to lower dramatically–the same goes for spacecraft. Ferrying cargo and crew to space is still expensive, and reusing Dragon will be a key step in helping lower the cost of space access." Larson was a former spokesman at SpaceX.
They've been testing recovery of the payload fairings (which houses whatever satellite is being lifted to space) and those cost around 6 million. Every dollar counts for SpaceX as they try to pay off the billion dollars they spent developing  "flight-proven" technology. They also need to start saving the cash needed for those first human missions to Mars and hopes to do so not only by continuing to launch privately owned payloads, NASA missions to the ISS, and military satellites, but to launch those missions on fully reusable rockets.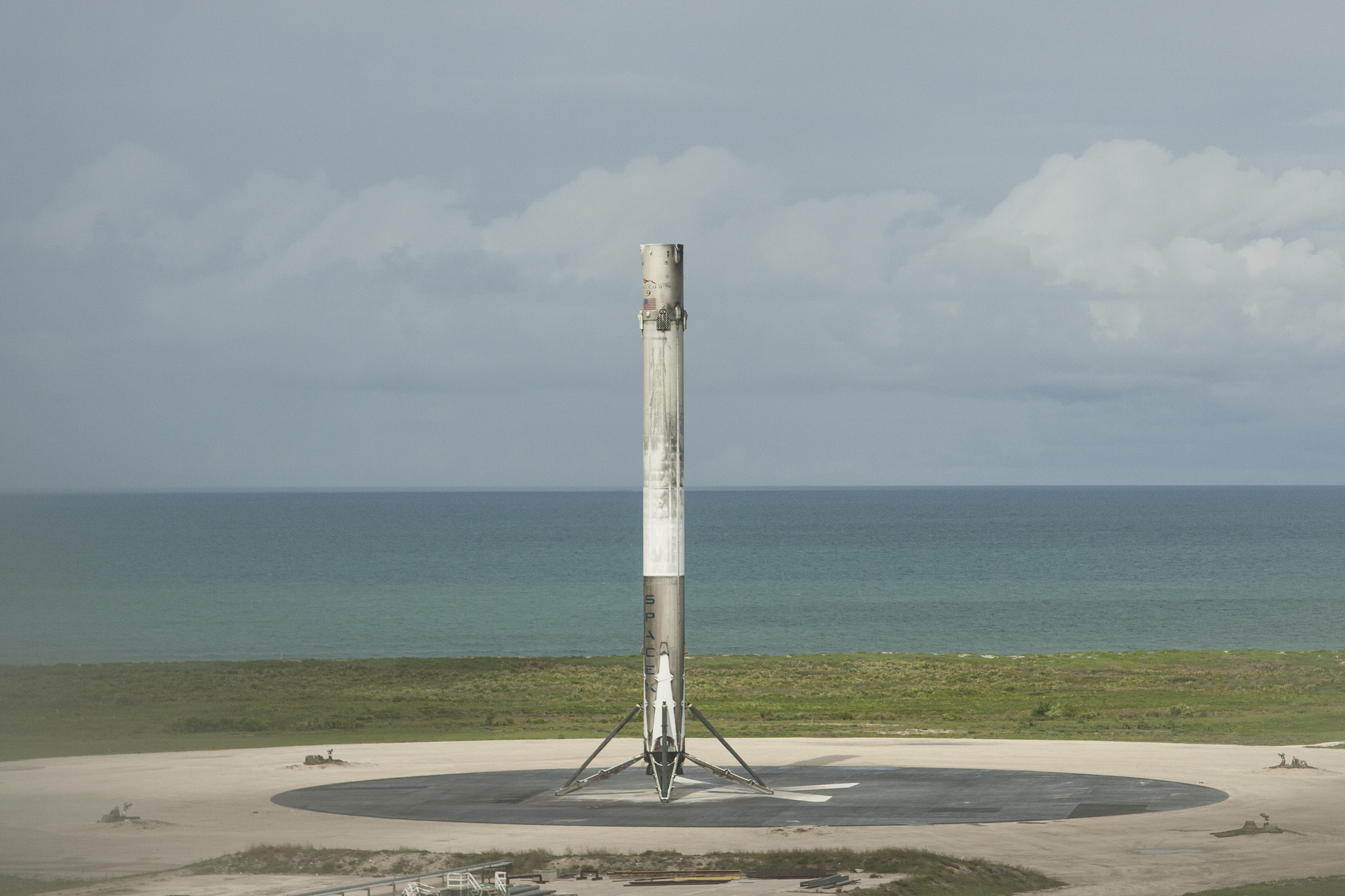 SpaceX's goal is to reduce the launch turnaround time of a Falcon 9 rocket to 24 hours. SpaceX's architecture for human Mars missions will see a massive, fully reusable transport system that depends on landing and relaunching the booster portion within minutes to carry extra fuel to the massive passenger ship that's been placed in orbit. SpaceX believes this capability will reduce the cost of a seat to Mars dramatically.  
As for Dragon, SpaceX will try to launch previously reused vehicles for the next nine resupply missions to the International Space Station. This will help SpaceX focus on developing the next version of Dragon–Dragon V2 or Crew Dragon–which will be used to ferry astronauts to low-Earth orbit.
Robin Seemangal has been reporting from the newsroom at NASA's Kennedy Space Center for the last two years for the Observer with by-lines also in Popular Science and Wired Magazine. He does in-depth coverage of SpaceX launches as well as Elon Musk's mission to send humans to Mars. Robin has appeared on BBC, Russia Today, NPR's 'Are We There Yet' Podcast, and radio stations around the world to discuss space exploration.