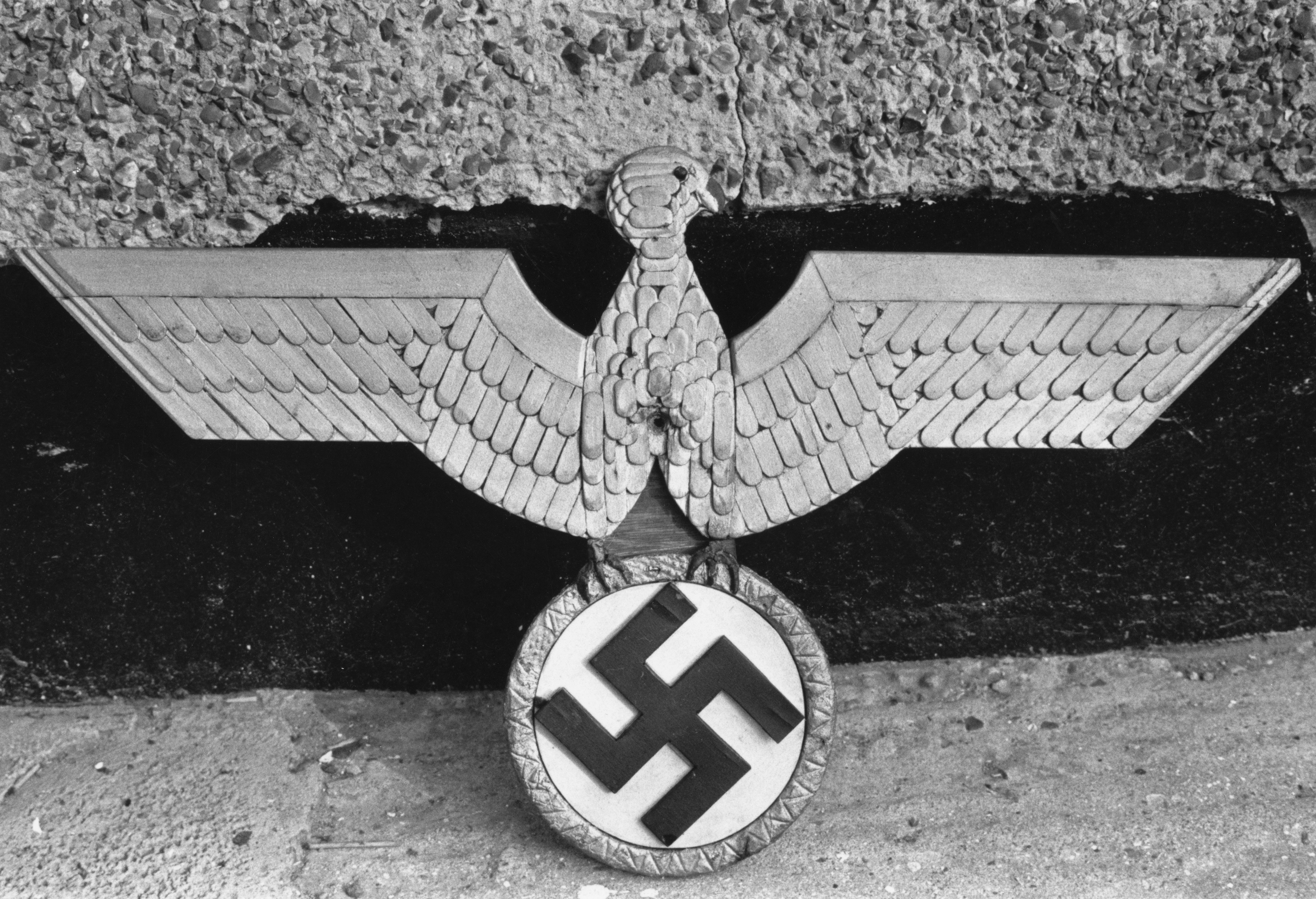 Argentine authorities have discovered a trove of Nazi artifacts in a secret room in a house located in a Buenos Aires suburb, reports the Associated Press. The trove, which experts believe to be all original historical items and the largest collection ever discovered in Argentina, was found after artworks in a local gallery were flagged for their questionable provenance. While investigating the artworks, Interpol discovered a secret room hidden behind a bookcase inside a Buenos Aires home which was filled with Nazi artifacts and imagery. The identity of the collector has not been released, but an investigated is underway, according to the AP.
Inside the room, authorities made the unsettling discovery of 75 objects including a bust relief of Adolf Hitler, a Nazi Eagle, children's toys, musical instruments, magnifying glasses contained inside swastika-adorned boxes and a medical device used to measure head size.
"Our first investigations indicate that these are original pieces," Argentine security minister Patricia Bullrich told the AP. Photographic evidence in the room evaluated by historians shows Hitler using one of the magnifying glasses found in the room.
"There are no precedents for a find like this. Pieces are stolen or are imitations. But this is original and we have to get to the bottom of it," said Nestor Roncaglia, head of Argentina's federal police, to the AP.
While investigators are still working to find out how the objects entered the country and into the collector's possession, one working theory is that they were brought by high-ranking Nazi officials after World War II who fled to South America.
"Finding 75 original pieces is historic and could offer irrefutable proof of the presence of top leaders who escaped from Nazi Germany," said Ariel Cohen Sabban, president of the Delegación de Asociaciones Israelitas Argentinas (DAIA).