The official lineup of summer's sun-soaked guilty pleasure, Bachelor in Paradise, has been revealed. And while no one from Rachel Lindsay's season has been announced as of yet (except for '90s enthusiast DeMario Jackson), the line-up is stacked with Diff Eyewear #sponcon creators, nightclub promoters and one dolphin shark. So get ready to whaboom.
Reality Steve has much to say about the current roster and their rumored significant others, but we really know that these girls are simply looking to follow in Jade and Tanner's footsteps, while drinking heavily on vacation. Of course, the question remains, who will end up engaged? These are our top predictions for the most scandalous couples of the season.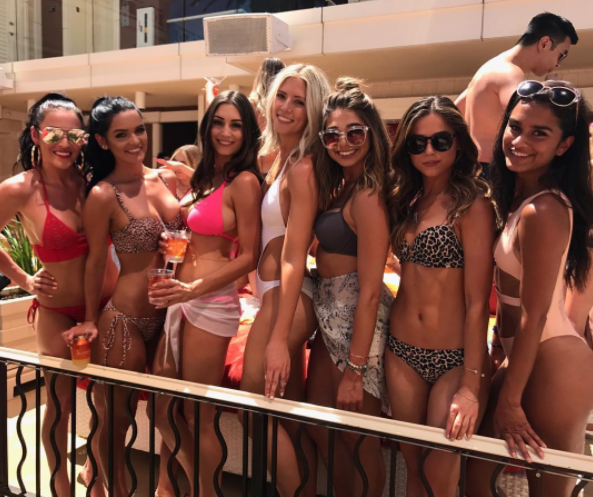 Runner-up Raven Gates and Alex Woytkiw could potentially find love. Raven, Nick's runner-up, is looking for a southern gentleman who isn't a beauty blogger. Previously, Raven had two potential suitors. But rumor has it Luke Pell won't be making an appearance, because he's already dated the entirety of the cast, including contestant Danielle Maltby (who should definitely pursue Robby Hayes, despite the height difference). The America-loving James Taylor, who had his eye on the boutique owner, recently met someone on Bumble.
Alex W. is from Palm Beach County, Florida though, which might make him better suited for local girl (and celebrated villain) Corinne Olympios.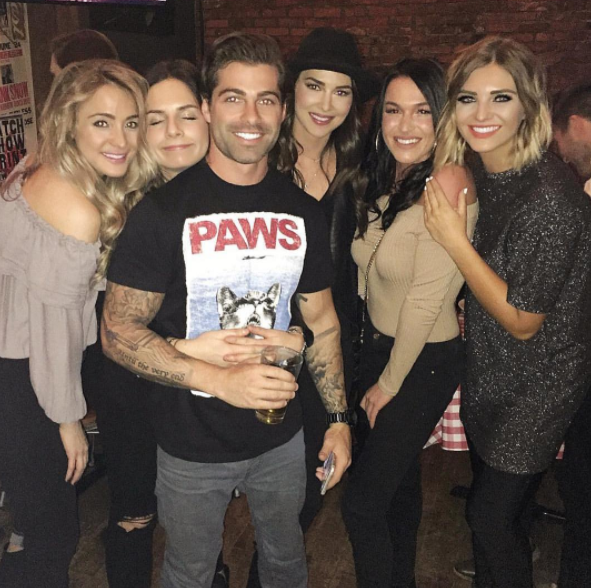 The most controversial cast members, Corinne and DeMario, could potentially find love (although Corinne is rumored to have a longterm boyfriend at home and DeMario has his own side piece). The standout of Nick's season should bring her nanny, who definitely deserves a vacation from making cheesy pasta. If, for some reason, Corinne and DeMario don't end up engaged, he could attempt a connection with Alexis Waters, the infamous dolphin/shark of Nick's season.
Kristina Schulman and Derek Peth might find love on the island, as both are wildly attractive—although after Kristina's heart wrenching story last season about growing up in a Russian orphanage, she deserves someone a bit more memorable. Corinne's friend Lacey Mark, a Syracuse grad, would work well with fitness enthusiast Ben Zorn, as both are distinctly forgettable.
Thus far, the only returning cast members are mom Amanda Stanton and barber/DJ/Jersey Shore cast-off Vinny Ventiera. Unfortunately, Jorge the bartender is not set to make an appearance.