Bachelorette contestant, and really, really ridiculously good looking human Peter J. Kraus was the first man out of the limo, indicating he was someone to watch. With a gap toothed smile and a dapper checkered suit, his entire aesthetic was far more elegant than Whaboom's tank top. When Whaboom emerged, the audience was overcome by the Axe Body Spray emanating from the television. It's said some people even passed out.
Jimmy Kimmel already predicted frontrunner Peter Kraus would win lawyer Rachel's heart, while she giggled uncomfortably, because above everything else, she's a good sport. And after their first one-on-one date, Rachel declared herself a "smitten kitten." While most one-on-one dates consist of not eating and repeatedly remarking on how much fun they're having, this pair discussed seeking therapy after tough break-ups.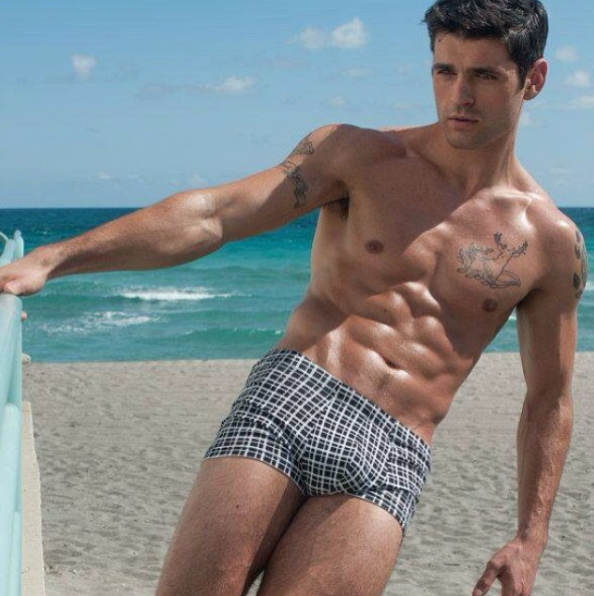 While Kraus certainly has plenty of competition, mainly from the Tickle Monster and Whaboom, it certainly looks like the personal trainer is a first draft pick, even if he is from Wisconsin, like the bumbling Nick Viall. But unlike Viall, Peter is able to make eye contact, has yet to wear an uncomfortably Drake-like turtleneck and does not whisper sweet nothings into into his scarf collection.
So, who exactly is the man in the running to win the take no prisoner Texan's heart—or at the very least, become the next Bachelor?
While Rachel has quite a spark with chiropractor Bryan Abasolo, he was accused of insurance fraud and his mouth resembles a Hoover vacuum when he leans in for a romantic moment. Then, there's the charming Dean, who Rachel seems to legitimately like, despite their first encounter when he made all of America uncomfortable with his deep seated racism. There was DeMario, lover of '90s Justin Timberlake and Britney Spears, until his former girlfriend, who looked suspiciously like Danielle Bregoli of "Cash Me Outside" fame, revealed their time together, in an effort to catch him outside. Other options are severely limited, despite Diggy's charming eyewear and the Pretty Boy wrestler's moves. There are plenty of other men on the show, of course, but they all seem to blend together, into one jocular, jock of a Bumble bro.
Kraus stands out, and not just because his Instagram is chock full of thirst traps. Kraus, who brought Rachel chocolate on her first night despite her distaste for it, previously modeled for Abercrombie and Fitch, calling it his "ultimate modeling aspiration as a Midwestern small town kid" while sharing a shirtless shot. He also modeled suits for JoS. A. Bank and Hudson jeans, posting plenty of brooding photos on Instagram. He also showed off the same zoot suit he wore on The Bachelorette's season premiere in a fashion show. No wonder it was chicer than the others ill fitting tank tops.
After his career as an international model, Kraus founded Worth Personal Training. He's also a three time Ironman finisher, so really he should have been part of the basketball challenge, instead of DeMario. But hopefully Peter doesn't have a secret girlfriend who's ready to reveal herself on reality TV.