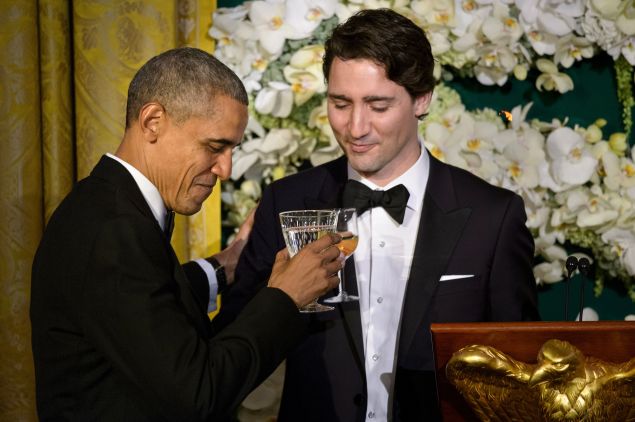 Joe Biden might have some competition when it comes to his epic bromance with Barack Obama. Since leaving the White House, the former president has gone kitesurfing with Richard Branson on Necker Island, hung out with Tom Hanks on David Geffen's yacht in French Polynesia and posed for Instagram-worthy snaps with Prince Harry. Now, he's having picture perfect dinner dates with Canadian Prime Minister Justin Trudeau.
Obama was in Montreal this week to give a speech organized by the Board of Trade of Metropolitan Montreal, at Palais des congrès. Over 6,000 people were in the crowd to hear the speech, and Obama followed his successful engagement with a casual dinner with his good pal Trudeau.
The two went to Liverpool House, per the Montreal Gazette, a restaurant run by chef David McMillan, located in the St-Henri Little Burgundy neighborhood of Montreal. Thankfully, both sides tweeted out photos (Trudeau in both French and English, of course), where it appears the two are in coordinating button downs as they casually lounge back in their booth. It was a much-needed photo op, providing the Internet with the type of content lacking since Obama returned from his whirlwind vacation extravaganza.
The two discussed their commitment to developing and bringing young leaders to take action, per the tweets, though we also wonder if perhaps they touched on topics like kayaking, paddle boarding, kite surfing and other water activities. After all, the two were in the restaurant for a few hours, before finally emerging around 10 PM to the expected massive crowds, both with big smiles.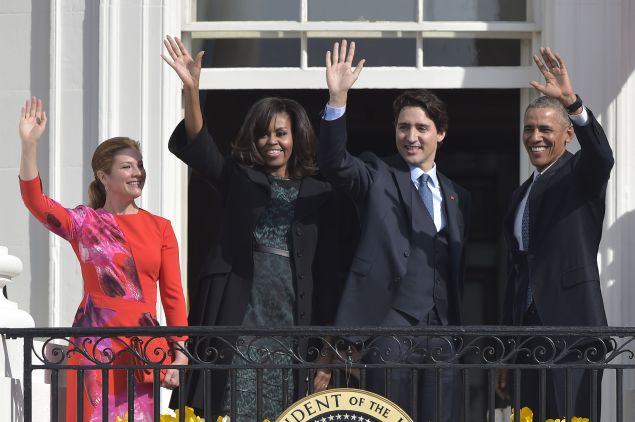 After waving to the excited group outside, Obama and Trudeau shared a bro hug before the former president entered an SUV and went on his way, perhaps to give Biden a phone call and chat about ice cream.
Trudeau, whose every action has the potential of turning into a viral Internet sensation (like the aforementioned kayaking), has some bromances of his own—those photos of him meeting the new French president Emmanuel Macron already gave rise to many a meme.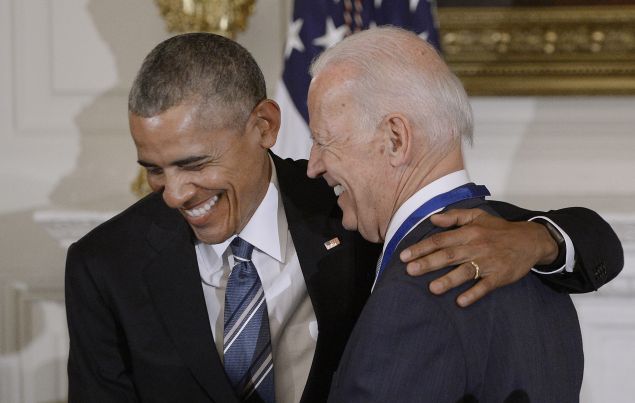 We wonder when the two will share another meal together. Perhaps Barack and Michelle Obama will invite the Trudeaus to a housewarming party in their new D.C. manse. Or even better, maybe they should throw a dinner party with the Trudeaus, Macrons and Bidens.