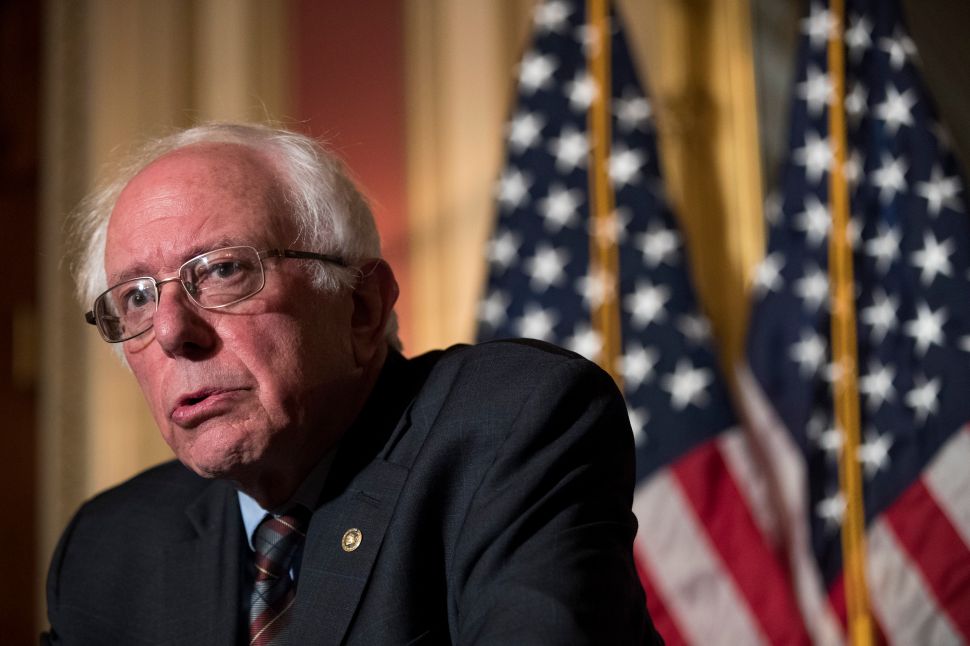 On June 11, comments from Senator Diane Feinstein went viral after she said there should be a congressional investigation into whether former Attorney General Loretta Lynch put pressure on Former FBI Director James Comey to protect Hillary Clinton's 2016 presidential campaign from scrutiny. During his congressional hearing, Comey revealed that Lynch asked him to refer to the FBI investigation into Clinton's private email server as a "matter," not an investigation—which Comey noted made him uncomfortable. The comments incited further speculation that Lynch's meeting on an airport tarmac with Bill Clinton (shortly before the FBI concluded their investigation) wasn't the innocent discussion both parties claimed it was.
"I think we need to know more about that," Feinstein said during an interview with Brianna Keilar on CNN's State of the Union. "And there's only way to know about it, and that's to have the Judiciary Committee take a look at that."
But rather than attack Feinstein for providing further credence to the Clinton investigation, her loyal followers continued to criticize Bernie Sanders and his supporters, who were wrapping up the People's Summit in Chicago. "Tonight, Bernie Sanders is attacking the one remaining fulcrum against Trump. In this time of crisis, it is disqualifying," tweeted Clinton fanatic Tom Watson, while several others piled on similar criticisms.
Hillary Clinton managed to lose to Donald Trump, while the rest of the Democratic Party lost seats across the country throughout the Obama Administration. In calling the Democratic Party a failure, Sanders is hardly making a radical statement. The results speak for themselves, and the response to his comments illustrate how Clinton supporters and the Democratic establishment are predisposed to punch left in their hopes to move the Party forward by embracing the center. Mitt Romney's 2012 voters who switched to supporting Hillary Clinton in 2016 have been cited as the Democratic establishment's target demographic moving forward.
Senator Feinstein's recent comments confirm just how damaging Hillary Clinton's presence as a Democratic leader is to the party. Just a week earlier, Sen. Chuck Grassley sent a letter to Secretary of State Rex Tillerson to push for a State Department investigation into claims that Clinton tried to improperly influence the Bangladeshi government at the benefit of Clinton Foundation donor Dr. Muhammad Yunus. While Clinton continues to be cited as a possible target of continuing corruption and investigations, her loss to Trump has only decreased her popularity as a political figure.
The Hill published an article on June 4 reporting that several Democratic Party officials, all of whom supported Hillary Clinton's presidency, want her to leave the spotlight. Her unpopularity continues to provide ammunition for political opponents and paralyzes the potential for newcomers to make their mark within the party. Despite this reality, her supporters turn this criticism around on Bernie Sanders, alleging he lost to Clinton in the primaries and his age should disqualify him from leading the party. This fails to acknowledge several facts, including that Sanders is currently serving in office while Clinton isn't, that he is the most popular politician in the United States as corroborated by poll after poll, and that he received more millennial votes from every demographic than Clinton and Trump combined.
The energy and enthusiasm on the left is with the progressive movement and its variety of leaders—not just Bernie Sanders. The increasing popularity of progressive policies in tandem with this excited base is evidence enough that the future of the Democratic Party is either being overrun or replaced by progressives.