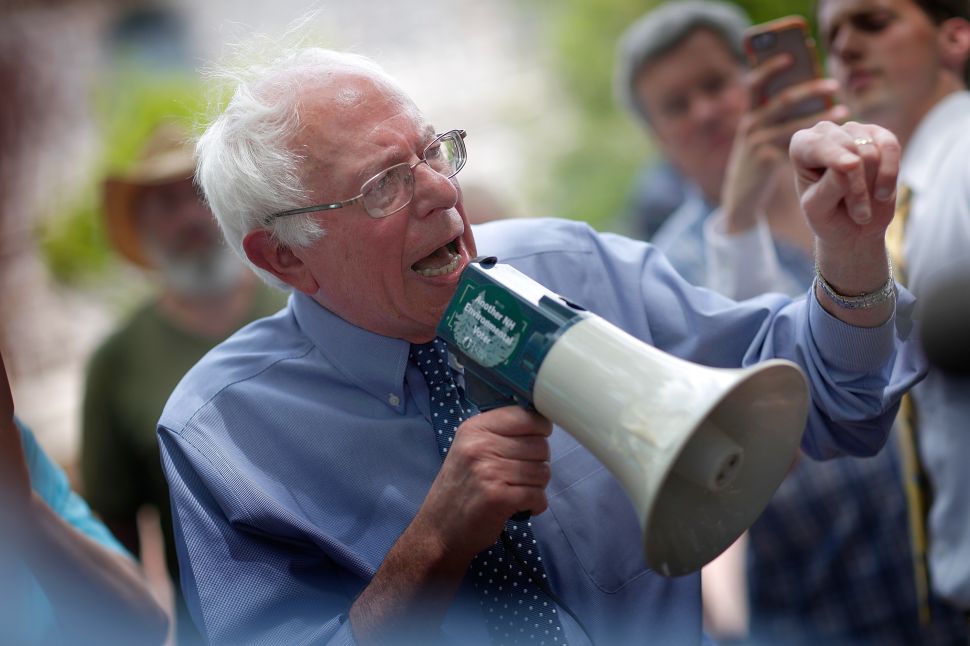 Even though Hillary Clinton embraced anti-Trump messaging and lost the election, the Democratic establishment has doubled down on this failed strategy. Once Trump and Republicans held power, Democrats assumed voters would switch their support to the Democratic Party. This assumption is false: the Democratic Party remains highly unpopular. Due to repeated failures, Democratic leadership is beginning to concede that courting moderate Republicans in wealthy suburbs where Hillary Clinton performed well is not a viable recovery plan for the party.
Politico reported on June 29 that the main House Democratic Party Super PAC, House Majority PAC, is launching a project to study working class voters ahead of the 2018 elections. "The goal of the project is to inject new ideas into the Democratic Party's policy conversation and try to spread them into states and districts throughout the country ahead of next year's election." However, Politico and the House Majority PAC ignore that millions of voters didn't vote in the 2016 election. The forces that have driven their apathy and disenfranchisement are the same forces that contributed to the party's losses throughout the Obama administration. Barack Obama won the 2008 election by campaigning on hope and change, but his presidency failed to deliver on its promises. Ultimately, the Democratic establishment abandoned his message in favor of preserving the status quo.
Instead of adopting policies that would benefit working, middle class and low income Americans, the government gave big banks bailouts, more corporate subsidies and tried to push through another disastrous trade deal, the TPP. Rather than reform the criminal justice system, Democrats rubbed shoulders with private prison lobbyists and donors, and their presidential nominee, Hillary Clinton, didn't even bother to appear at a BET Criminal Justice Forum during the primaries. In 2015, Obama lifted the oil export ban as he presided over the largest oil boom in American history, paving the way for oil pipelines across the country while hypocritically touting a half-hearted environmental agenda. Corporations have devastated and exploited communities across the country, but Democrats continue to advance their interests over those of voters.
Sen. Bernie Sanders said shortly after Clinton's loss he was "deeply humiliated" that the Democratic Party lost the working class to Trump. "Some of the poorest states in this country, where large numbers of people have no health insurance and have experienced stagnating wages, have not had the support from progressives that they need," Sanders said earlier this year at a rally in Mississippi for Nissan workers trying to unionize. "It's time we change that. It means standing up for working men and women."
Senate Minority Leader Charles Schumer admitted in an interview with ABC News' This Week on June 25 that the Democratic Party has failed to adopt an economic message that speaks to the working class. "This economic message platform is going to resonate," he said. "It's what we were missing, and it's not going to be baby steps; it's going to be bold. We're coming out with it this summer, within a month. You will see it and Democrats will try to pass it legislatively for a year and campaign on it in 2018. It's what we were missing in 2016 and in the past. We're going to—we know that. But you lose an election, you don't blame other people, you blame yourself."
In truth, the Democratic Party has avoided blame for their electoral losses. The DNC, DCCC and House Minority Leader Nancy Pelosi have refused to accept responsibility for continuing to lose elections and support from voters. Every time Sanders or a progressive has pointed out the party's lack of focus on working class issues, establishment politicians have lashed out to silence dissent. Some Democrats are coming around to the fact that Sanders is right about working class voters and the Democratic Party. The party is out of touch from its voters, and propelling the Trump-Russia narrative does little to bridge the gap. While a change in rhetoric is welcome, the Democratic Party is going to need to take action to win back voters.