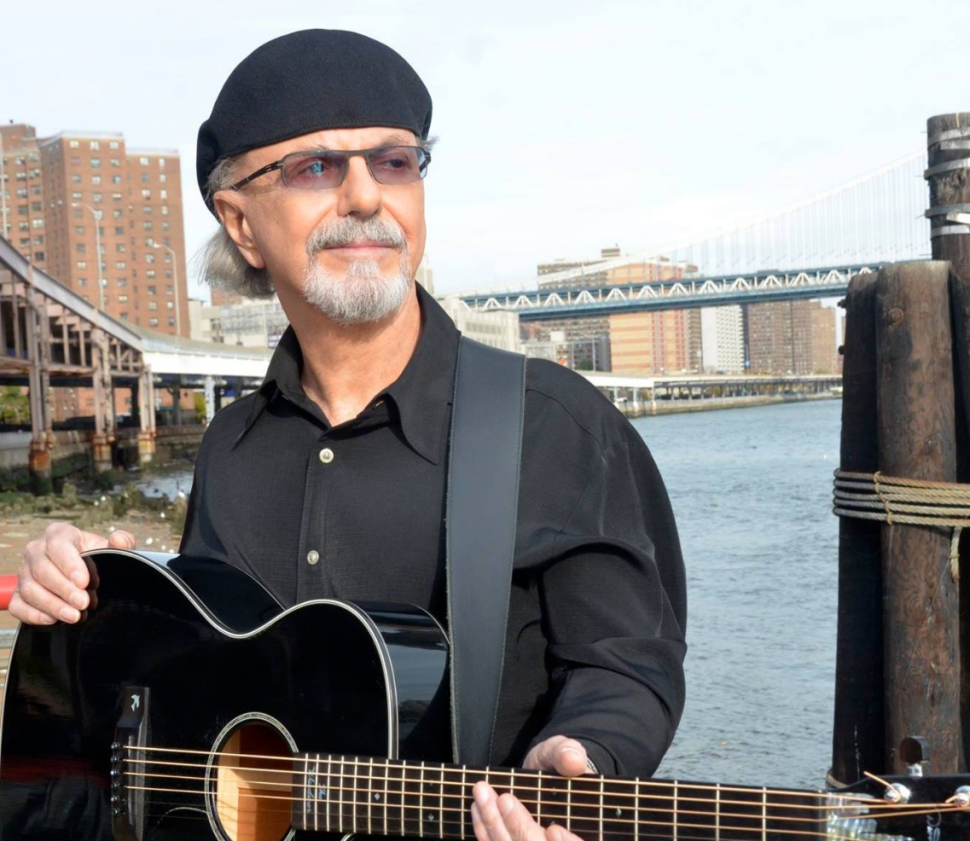 Six months into 2017, the archival music industry is already having yet another banner year in the biz. It's a conundrum that flies in the face of the notion that demand for physical product is evaporating in the Soundcloud, when the fact is the hunger for the tangibility of a well-designed, information-packed reissue is more insatiable than ever. And while companies like Apple and Spotify are banking on a complete nationwide shift to digital music consumption and retail outlets like Barnes & Noble and Best Buy shrinking not expanding their music sections, hawking a $50 box set dedicated to one particular LP is no walk in the park. Yet intrepid imprints like Legacy Recordings, Rhino and even Universal continue to invest in the creation of gorgeous, lovingly detailed compendiums for classic LPs on their landmark anniversaries, oftentimes with bonus material, as well as newly rescued works from deep in the chasms of the company archives and of course your standard anthology and/or Best of/Greatest Hits type packaging (still an essential get depending on the artist). Then you got the smaller indie labels like Omnivore Recordings, Light In The Attic, Numero Group, Norton Records, Mosaic Records and Bear Family, who manage to release some of the most meticulously designed archival material on the market and barely breaking even doing so. Here are 20 titles that have come out in 2017 that are well worth the extra buck for your bang.
20. Michael Nesmith Infinite Tuesday: Autobiographical Riffs (Rhino)
The best thing to emerge from the monkees was the solo career of Michael Nesmith, whose strengths as both a songwriter and composer really came into the fore on such acclaimed albums as Loose Salute, The Prison and Tropical Campfires. And the best material from these titles has been put together by Nesmith himself for this soundtrack to his upcoming memoir of the same name sorta. It's also one step closer to finally seeing the Liquid Paper prince's full discography get the overhaul it deserves.
19. Game Theory 2 Steps From the Middle Ages (Omnivore Recordings)
1988 might have been the year that R.E.M. achieved superstar status with their Warner Bros. debut Green. But if you are ISO that year's absolute best jangle pop LP, look no further than the final album from LA's Game Theory. Produced by the esteemed Mitch Easter, 2 Steps From the Middle Ages—perhaps above any other record by this legendary group—serves as a quintessential testament to the genius of both Scott Miller and Gil Ray, two men who may be up in Heaven but made Heaven on Earth through their shimmering interplay. The 11 bonus tracks, including solo Scott covers of Simon and Garfunkel's "America" and—in a nod to his producer—the Let's Active fave "Bad Machinery," plus demo versions of such 2 Steps highlights as "Amelia, Have You Lost" and "Wyoming," prove this point ever further.
18. Ice Cube Death Certificate: 25th Anniversary Edition (Interscope)
Public Enemy might've been down with Anthrax. Ice-T was moonlighting in a heavy metal band. But when it came to hip-hop in late 1991, nothing rocked harder than the second solo album from Ice Cube. Released off the heels of his rugged star turn as Doughboy in John Singleton's Boyz in the Hood, Death Certificate was not only a visceral LP-length takedown of his former group N.W.A, it was an uncompromising recount of a South Central Los Angeles in the moments before the Riot of 1992. Not to mention a razor sharp commentary on the politics of the police that remains all too relevant a quarter century later, highlighted by one of the previously unreleased bonus tracks added to this collection, "Good Cop Bad Cop."
17. Beach House B-Sides and Rarities (Sub Pop)
Any group that has been together for nearly 15 years has certainly amassed enough extraneous studio material. Especially when you are a band as industrious as Baltimore's Beach House, who've already yielded a robust catalog since the release of their eponymous debut on Carpark Records in 2006. So it goes without saying the treasures that have been gathering in the Beach House basement is rich, robust and ready for a proper release. So it's only right and natural for the duo of Alex Scally and Victoria Legrand to skim the cream of this sonic surplus to create this classically titled comp spanning across the entirety of their career together. Among the tastiest treats include a 2008 cover of Queen's "Play the Game" originally featured on an out of print AIDS charity compilation, a stunning remastered version of a tune they released online for free in 2010 called "I Do Not Care for the Winter Sun" and "Saturn Song," first included on a 2014 collection of songs about outer space and stands as one of the best examples of Beach House's singular blend of hazy dreampop.
16. Buzzcocks Spiral Scratch/Time's Up (Domino)
Never mind the bollocks; it was the Buzzcocks who were arguably the cream of the first wave British punk movement in 1977. Their debut EP Spiral Scratch set the bar high when it was released on January 27th of that banner year—a short, sharp shock of three chord fury that built the perfect bridge connecting The Clash, The Damned, Gang of Four and Wire. The beautiful limited edition box set commemorating the 40th anniversary of Spiral Scratch also contains a remastered version of Time's Up, a brutal live in the studio capture recorded at Revolution Studios in Stockport, England for 45 pounds that sent a feral warning shot to the rest of the scene.
15. Big L Devil's Son EP (Legacy Recordings)
When that man gunned down Big L, he took a large chunk of New York City's hip-hop's future along with him in that unfortunate hail of bullets. This stellar EP contains five previously unreleased but long bootlegged tracks from the sessions for his classic 1995 debut Lifestyles Ov Da Poor & Dangerous, and highlighted by its title cut, a song that's hailed as a precursor to horrorcore rap and was originally deemed too controversial to include on the album at the time.
14. Sun Ra Janus (ORG Music)
The great lost Sun Ra LP that never was has finally been imagined in the flesh by the fine folks at ORG Music. Pulling from rare material deep in the Arkestra archives between 1963 and 1970, taken from both live and studio performances, this is a great primer for those brave enough to get lost in deep space jazz.
13. Frank Zappa Civilization Phaze III (Zappa/Universal)
The creation of Zappa Records in the wake of Gail's relentless wresting of her husband's catalog from Rykodisc stands as a towering testament to her unshakable faith, love and devotion to the man she joined in Heaven in October 2015. And in the wake of Universal's loving right priced reissue campaign that's revamped most of the stuff the Mrs. began putting out in the 2000s, the acme remains Civilization, two discs' worth of Frank's final recordings on his newest toy the synclavier. Only he could have been able to churn our such genius pieces of classical music on a piece of tech that was almost antiquated on arrival and create something that is only now being understood. Even when you listen to the dialogue, which jumps between studio chatter from the Uncle Meat Era and vocals recorded in 1991 by actor Michael Rappaport and Zappa's daughter Moon Unit foreshadows the times we are currently living in with a strange accuracy.
12. Sly and Robbie Sly & Robbie Present Taxi Gang In Discomix Style 1978 – 1987 (Cree Records-Bear Family)
When disco hit the shores of Jamaica, Sly and Robbie were among the first to run the genre across the dirt floor of dub reggae. Drawn from the vaults of Jamaica's Taxi label, this is essential Sly and Robbie, painted with fantastic reggae covers of soul songs by Little Willie John, Al Wilson, Brook Benton, Tony Joe White, The Delfonics, The Impressions and Marvin Gaye, featuring vocalists Tinga Stewart, Marcia Griffith and Delroy Wilson. Kudos to British reggae historian, writer and producer, Steve Barrow for making such an eye catching and ear pleasing set, complete 24-page booklet with extensive liner notes by reggae expert, Noel Hawks. For fans of the Taxi era, this is essential Sly Dunbar & Robbie Shakespeare.
11. Helium Ends With And (Matador)
Hard to believe 20 years has gone by since Sleater-Kinney played Tramps in support of their 1997 pipe bomb Dig Me Out. But for those in attendance at that concert it wasn't just the opportunity to see the hottest indie rock band in 1997 tear it down at one of the city's best clubs ever, it was also the chance to see one of the best indie pop groups of the decade open up for them. And that's Helium, whose trio of Matador classics (1995's The Dirt of Luck, 1997's Magic City plus the No Guitars EP) is Golden Age indie rock at its finest. Ends With And is a 2 LP, 19 song singles and rarities compilation that offers a great introduction, featuring three previously unreleased demo versions ("Superball," "Ghost Car," "Leon's Space Song") and one, never-before-heard composition, "Golden Bridge."
10. Prince & The Revolution Purple Rain Deluxe (NPG-Warner Bros.)
The first posthumous reissue from the Prince vault is absolutely everything you'd expect to emerge from its catacombs. In addition to a remastering job on the original soundtrack to the 1984 smash film that rivals the Sgt. Pepper remix, the 3CD/1DVD version of Purple Rain also includes a disc of all the b-sides and single mixes, another disc that essentially chalks up to a completely unreleased LP from the era and a complete pro-shot concert filmed at the Carrier Dome in Syracuse, NY, from March 30, 1985. With all of his Warner catalog now available at all streaming services, barring any kind of kerfuffle within the Purple One's own estate, this stunning set is an exciting taste of things to come from the most treasured vault in pop history.
9. CAN The Singles (Mute)
If there was ever a group in more desperate need of a singles collection than CAN, I've yet to hear them. As great as albums like Tago Mago, Ege Baymiasi and Monster Movie are, the full lengths of Germany's pioneering kosmiche combo are not exactly prime for lengthy road trips. Head trips maybe, but certainly not for a cruise down the East Coast of North America. However, nestled inside just about every album CAN has released at least one song that was pushed as a single. And generally these tunes were the more groove oriented and accessible compositions you might hear a more adventurous DJ break out at the old Palladium or whatnot. It's one of the reasons why hip-hop acts like Kanye West, A Tribe Called Quest and Earl Sweatshirt have sampled them through the years. Thank you Mute for finally putting these gems from the CAN cannon together on one set. The Singles also shines a much deserved light on later material from underrated works as 1976's Flow Motion and 1977's Saw Delight, while also unearthing such rarities as the 7-inch version the Tago Mago Era cut "Turtles Have Short Legs" and the band's wild take on the Christmas hymn "Silent Night."
8. Various Artists Singles: Original Motion Picture Soundtrack-Deluxe Edition (Legacy Recordings)
It's still quite hard to process the sudden death of Chris Cornell. But if you ever wanted to pinpoint the exact place where the singer's status transcended from underground grunge luminary to international rock icon you have to bypass Badmotorfinger and go right to the soundtrack for Cameron Crowe's time-in-a-bottle rom-com Singles. And while there is so much to celebrate on this 25th anniversary deluxe edition (including all that great live stuff from the movie and unreleased Paul Westerberg!), it's the inclusion of Cornell's Poncier EP that makes it such gold. Originally recorded as a mock demo tape for Matt Dillon's character Cliff, these four folk-rooted songs, which include an early version of the Superunknown smash "Spoonman" and the haunting "Flutter Girl"—especially when coupled with the original album track "Seasons"—are the blueprints to the man who would become one of the last of the great American rock gods right up until the day he died. It's unacceptable that he is gone.
7. Buffalo Tom Let Me Come Over: 25th Anniversary Edition (Beggars Arkive)
If you are going to exist in both the worlds of rock and rock journalism, you better have the tunes to back the bite of your criticism. And no other living artist conveys that balance as beautifully as Bill Janovitz of Buffalo Tom. Let Me Come Over is the Boston band's best album, hands down. But for its 25th anniversary, Beggars Arkive has made the LP even better with a deluxe edition that adds a complete live performance from London in early 1992, a scorching rowdy set that showcases the fiery middle ground between Pavement and the Afghan Whigs that Buffalo Tom existed in.
6. The Beatles Sgt. Pepper's Lonely Hearts Club Band: 50th Anniversary Edition (Capitol)
Sarge might not be the Fabs' best record, but it certainly is their best sounding. The bonus material we get for this 50th anniversary edition leaves a little bit much to be desired (especially for those of us who hold their Anthology trilogy close to our hearts). Wouldn't have this been the optimal time to finally reveal "Carnival of Light"? But alas, no such luck this time out. Yet what makes this version of Pepper so wonderful, however, is the magical remix of the original tapes by Giles Martin, who reveals textures and feels you never heard before as if he unlocked a secret chamber hidden in plain sight for a half century. It is the most beautiful tribute he could have given to his father, the album's original producer George Martin and that is what makes this anniversary edition do special.
5. Judas Priest Turbo 30 (Legacy Recordings)
Judas Priest has made a career out of making music that flies in the face of industry convention and societal etiquette. But perhaps the most polarizing move they ever made was flying too close to the synthpop sun with 1986's Turbo. The utilization of guitar synthesizers plus the incorporation of lyrics more romantic in nature in lieu of the scorched earth Sci-fi of their earlier work at the time we're more in line with OMD than Ozzy, and caused many of their fans to question their status as the metal gods. The album also features some of the group's strongest songwriting as well, temporarily shifting gears from dungeons and dragons to the flowers of romance in a way that only metal fans with a penchant for the Bronski Beat and Heaven 17 could appreciate. Yet the bonus material on this 30th anniversary edition, an excellent full concert recording from the Kemper Arena in Kansas City, MO, from '86 spread across two CDs, nevertheless proves no sonic deviation could quell their strength as one of the best live metal acts of all time.
4. Fleetwood Mac Tango In The Night: Deluxe Edition (Rhino)
This year marks the release of the first official Buckingham McVie album. But the roots of their micro union within the grand scheme of Fleetwood Mac began 30 years ago with Tango in the Night, an album that dives into the dance grooves of 1987 with the same sense of adventure they displayed when toying with new wave on Tusk and Mirage. This deluxe anniversary edition of Tango includes a disc of all the 12-inch remixes from such house heavyweights as Arthur Baker and Jellybean Benitez, while a third disc of outtakes, b-sides and session jams reveal the purity of the Buckingham-McVie mode that continues to build strength three decades later.
3. Alice Coltrane World Spirituality Classics 1: The Ecstatic Music of Alice Coltrane Turiyasangitananda (Luaka Bop)
Perhaps the greatest gift John Coltrane gave to us before he passed was marrying Alice McLeod, a brilliant musical mind from Detroit who worked hand in hand with her husband in bringing out the spirituality in jazz music like no two people before or since their times on Earth. And though this year marks the 50th anniversary of her solo debut A Monastic Trio, David Byrne's Luaka Bop celebrates a lesser known but no less important stage of her career in the 80s and 90s when she recorded a series of privately released collections of spiritual music created exclusively for the 48 acre ashram she established upon relocating to Los Angeles from Long Island in 1983. World Spirituality Classics 1: The Ecstatic Music of Alice Coltrane Turiyasangitananda is deep, happy and uplifting music filled with rhythms and mantras for both small ensembles and 24 piece choirs, with rare vocal performances from Coltrane herself. The era-appropriate studio gloss only enhances the otherworldly grooves, even perhaps bringing her closer to the science of her great nephew Flying Lotus than anything else in her amazing catalog.
2. Thelonious Monk Les Liaisons Dangereuses, 1960 (Sam Records/Saga)
The beautiful jazz of Thelonious Monk was always tailor made for cinema. But the idea of the pianist cutting music specifically for film was never a fully realized notion. That is until the discovery of this amazing session from 1959 was discovered containing music the pianist crafted for Roger Vadim's French New Wave masterpiece Les Liaisons Dangereuses 1960, the director's risqué twist on the 1782 epistolary novel. Recorded at NOLA Penthouse Studios in New York on July 27th of that year, these sessions have never been released before in the USA and feature a wholly unique lineup rounded out by Charlie Royse and Barney Wilen on tenor saxophones, bassist Sam Jones and drummer Art Taylor. And the versions of such renowned Monk fare as "Rhythm-a-ning," "Pannonica" and "Well You Needn't" are injected with a new kind of energy wholly unique to this special quintet. The team of Monk and Vadim proved to be pure movie magic, and producer Zev Feldman has done jazz fans a grand service by making this music finally available for purchase.
https://www.youtube.com/watch?v=EvsIDDKr7cs
1. Dion Kickin' Child: The Lost Album 1965 (Norton Records)
One of the great crimes waged on pop music is this blind tossing off of hit makers when they aim to create something beyond the three minute hit single. I, for one, think the Harry Styles solo LP is Top 5 status in 2017. It's contemplative, sonically daring and wears it's influences (which from the sound of it lean towards The Verve and maybe Blur) on its sleeve. But there's gonna be people who cannot see beyond his role in One Direction. This is something that's been going on since the birth of rock n roll, and like his fellow teen idols Bobby Darin and Ricky Nelson, when Dion DiMucci began making music outside of the obvious, it was seen as either opportunistic or not worth checking out. Meanwhile, you listen to an album like Bobby Darin's Born Walden Robert Cassotto, or Ricky Nelson's stuff with the Stone Canyon Band in the late 60s and early 70s and it just knocks you off your Bobby sox. And for 50 years, the great transformative rock LP from Dion DiMucci has been preserved in the Columbia Records vault. But thanks to Norton Records, in conjunction with the folks at Legacy Recordings, Kickin' Child now exists in the outside world. And, quite honestly, it trumps just about every teen dream crossover that is out there. The acetate on Bob Dylan's Bringing It All Back Home wasn't even cooled yet, but that didn't stop Dion to feel inspired by what he heard as he and his band The Wanderers implemented a loving spoonful of Bob's "Thin Wild Mercury" sound to augment the singer's golden throat, even taking on three Dylan faves in "Baby, I'm in the Mood for You", "Farewell" and "It's All Over Now, Baby Blue." He even got Al Kooper to play the same organ he used on Highway 61 Revisited on a couple of cuts. Meanwhile, "Two Ton Feather" shows that Dion was also paying close attention to the noise being made in the UK by the likes of The Rolling Stones and The Kinks all the same. What's more, Kickin' Child signals the triumphant return of Norton, who survived Hurricane Sandy and the passing of its founder Billy Miller to come back with its best release since Hannibalism!. There's a reason Dion is on the cover of Sgt. Pepper, and that reason is all on this outstanding collection.