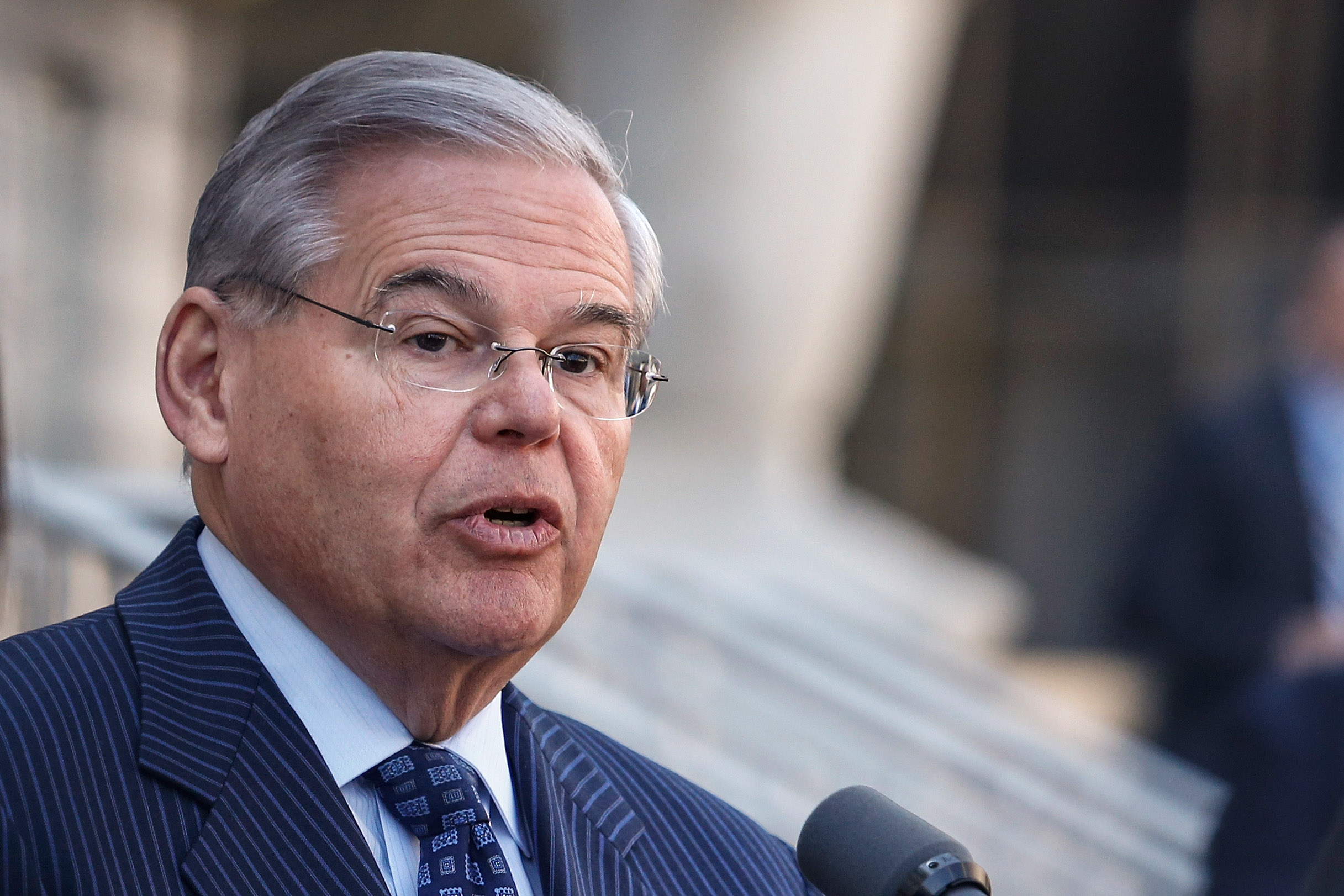 U.S. Sen. Bob Menendez was indicted on corruption charges in 2015 and is scheduled to stand trial in September. But the people of New Jersey still think he's doing a good job, according to several recent polls.
Despite the looming trial, New Jersey's senior senator has managed to avoid falling into a negative approval rating this year. Menendez was at 44 percent approval in a Quinnipiac University poll released Wednesday, up from 41 percent in a May 3 survey.
Thirty-five percent disapproved of Menendez's job performance in the new poll, down from 41 percent in May.
"Bob Menendez's numbers are strong because he continues to work incredibly hard, fighting for New Jerseyans on issues that matter most from jobs to health care and security, to everyday quality-of-life issues like clean drinking water and the environment," said Mike Soliman, political adviser to Menendez.
In January, more than a year after the charges were announced, Menendez hit a 52 percent approval rating, the second-highest of his career, according to Quinnipiac. In March, his numbers saw a sharp decline but remained net positive, with 45 percent approval to 34 percent disapproval.
In May, he was at an even split: 41 percent to 41 percent. At the time, the National Republican Senatorial Committee issued a statement noting that "the ongoing scandal has taken its toll on alleged felon Menendez, as a new poll from Quinnipiac shows that Menendez's approval has fallen to 41 percent, with 41 percent disapproving, a stunning 19-point drop in his net approval in just over three months."
"Remember kids, crime doesn't pay!"
Menendez has maintained his innocence amid charges that he took luxury flights and a hotel stay from his top donor, Florida eye doctor Salomon Melgen, in exchange for official actions meant to further Melgen's interests in Washington. Melgen has been convicted on separate charges that he defrauded Medicare.
Wednesday's poll showed that despite the overall drop this year, Menendez remains in good standing with most voters and was able to bounce back a bit.
But Montclair State University political science professor Brigid Harrison said the 3-point boost for Menendez may not be statistically significant, since it falls within the poll's margin of error.
"So it could be nothing," Harrison said. "Part of me thinks that given the focus on the U.S. Senate and particularly Democratic senators, there could be an increase in favor of Democratic senators in general because people are viewing their service right now as particularly valuable. But I wouldn't read a whole lot into it."
The 6-point drop in Menendez's disapproval rating is outside the margin of error, however.
But when voters are asked whether Menendez deserves re-election, the results aren't as good for him. In Wednesday's poll, 31 percent said he should get another term while 44 percent say he should not. Harrison said those results may stem from the fact the Menendez has yet to launch his campaign and not necessarily from legal issues. "The reality is that he hasn't started campaigning yet so he hasn't had an opportunity to launch his defense," she said. "That will change how the public perceives him."
Menendez's seat will be on the November 2018 ballot, and he has been keeping the kind of busy schedule that politicians up for tough re-election battles usually keep. Because the trial is set to start this year, a verdict most likely would come before Menendez decides whether or not to run for re-election.
Quinnipiac surveyed 1,103 New Jersey voters from June 7 to June 12, with a margin of error of plus-minus 3.8 percentage points.