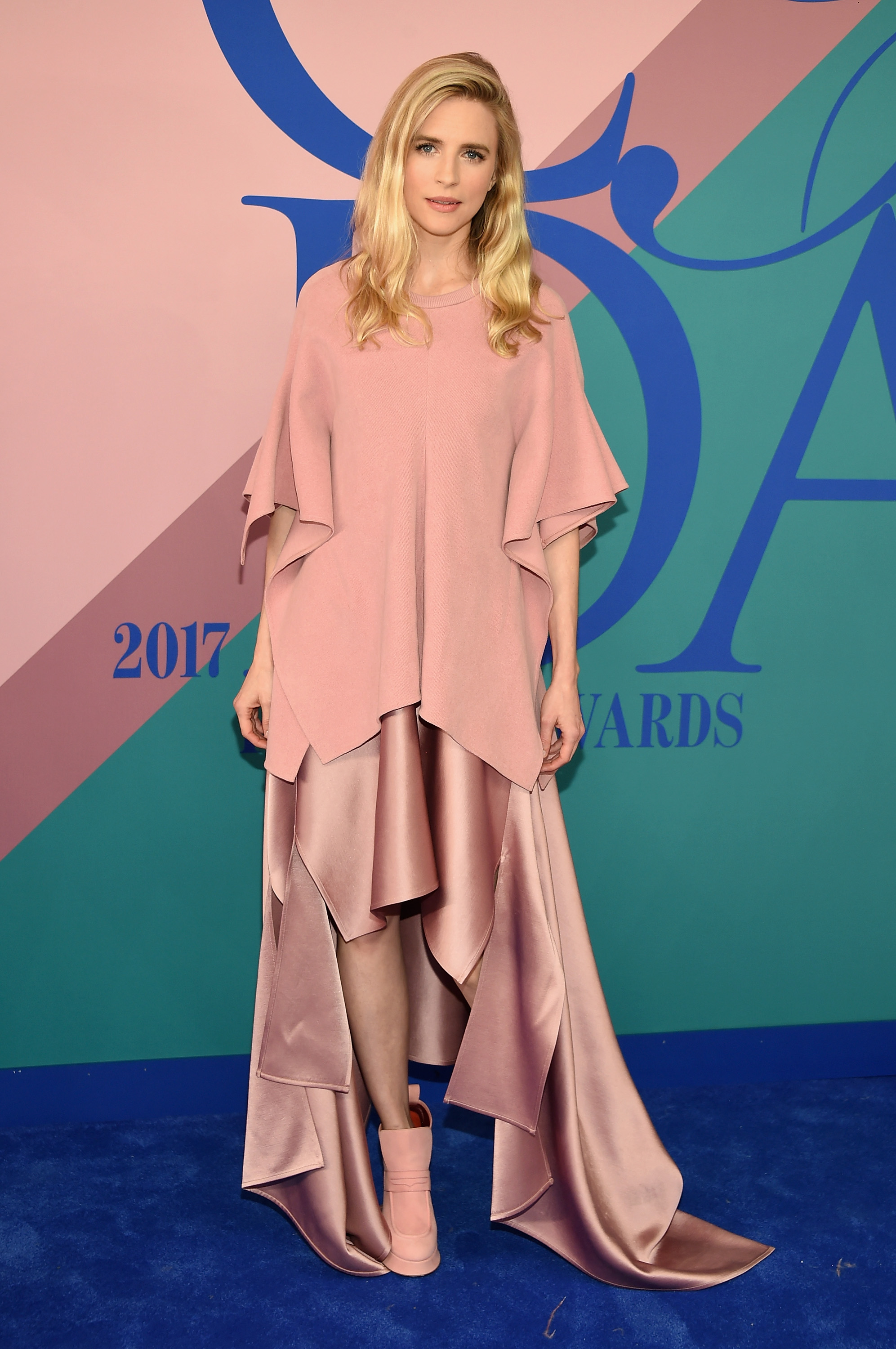 At New York Fashion Week in February 2015, Sies Marjan was the brand on every editor's lips. It was the newbie that had great promise. A whole new label, helmed by Dries Van Noten alum, Sander Lak, aided by the business smarts of CEO Joey Laurenti, the founder and president of Goods and Services. The brand's debut definitely met expectations, with fluid silk silhouettes that were saturated in deep hues of dusty pink, punchy orange and lemon yellow.
Now, two years down the line, Sies Marjan has a Cinderella story of their own. They have become the go-to brand for some of Hollywood's best dressed ladies and the outfits from this label really stand out from the rest.
Take, for example, the baby pink look that Brit Marling wore to the CFDA Awards. She was accompanied by Lak, but far overshadowed his pink suit with the draped layers of a billowy dusty pink top, a silk skirt to match and the clunky heeled loafers that were part of Sies Marjan's first accessories range. It was certainly a conservative silhouette, but by flashing just a bit of leg, Marling was easily one of the best dressed celebs of the evening. That's quite a feat, considering the fashion royalty who also attended the award show.
Marling has since become a staunch supporter of Sies Marjan, sporting the brand's silky threads to a Netflix event for her show, The OA. As the panel talk was held in LA, Marling smartly dressed down the vibrant cobalt silk dress with a pair of cuffed and faded jeans. She finished off the look with a similar pair of the aforementioned loafers, but this time they featured a peep toe and were in a refreshing mint hue. Sitting alongside Hollywood types, Ryan Murphy and Jason Isaacs, Marling was the center of attention, all thanks to her undeniably perfect color scheme.
No other label is offering saturated hues quite like Sies Marjan, a fact that prompted i-d to call the brand "the rainbow-colored future of New York fashion."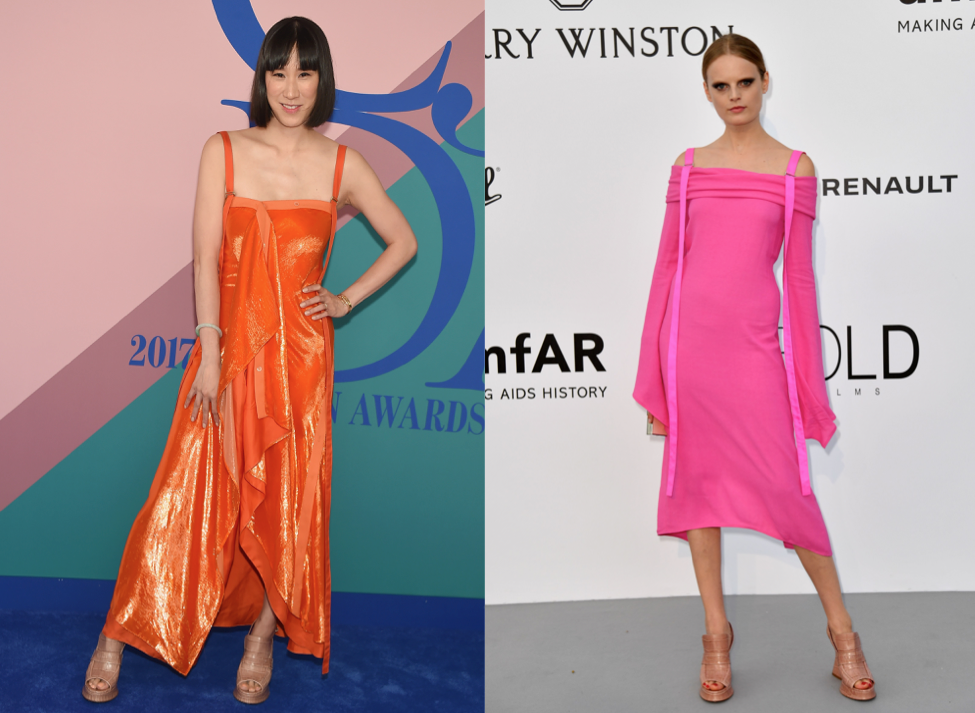 "We start with color. Whatever the references are in the collection, they come from the colors," Lak told Vogue in September 2016. He went on to admit that his inspiration for these memorable pigments can come from anywhere, like a Michael Fassbender film or the Dunkin' Donuts logo. If you take one look at the fiery orange dress that Instagram's Eva Chen wore to the CFDA Awards and the shockingly pink frock that model Hanne Gaby Odiele donned for the amfAR Gala in Cannes, the reference to the donut chain's logo becomes crystal clear.
These celebs are hardly the first to slip into a Sies Marjan colorful creation; Bella Hadid, Zoe Saldana and Sarah Paulson have already worn the brand for public events. Beyoncé, meanwhile, stepped out in white dress from the brand, though it did feature a minimal pop of pastel pink on a sleeve ruffle. Most recently, Zoë Kravitz wore an adorable crushed silk dress with a front tie detail for an appearance on Good Morning America. It was, perhaps, the best iteration of millennial pink we've seen to date.