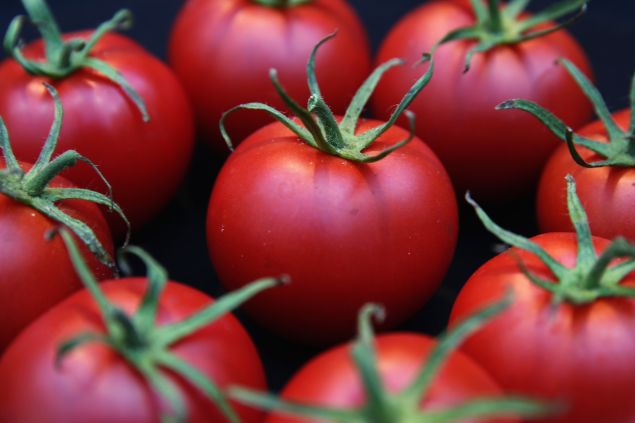 By now, we can unanimously agree that SPF is important, as we all know the damage the sun can do. In addition to painful burns when sunscreen is not applied prodigiously, overexposure to the sun can cause loss of elastin, dark spots (both of which contribute to looking older), and of course, cancer. So when it comes to sun protection, more is more, and safe is, unsurprisingly, better than sorry.
This means being open to new technological advancements in sun protection; the industry's latest offering is ingestible sun protection. Lycored is a company that defines itself as a "leader in the research and development of carotenoid-based wellness products for twenty years." (Carotenoids, by the way, are the antioxidant-rich plant pigments responsible for the pretty hues of red and orange produce.) Lycored focuses specifically on tomatoes—the name comes from lycopene, which is the carotenoid specific to a tomato's red hue. One of the health perks of this powerful antioxidant? Sun protection.
But is it as simple as eating a tomato? Or eating lots of them? And, even if we do ingest high levels of lycopene, are we really more protected from the sun?
According to the company, tomatoes are great, but their supplements are better. Dr. Karen Hermoni, Lycored's Nutrient Complex Category Manager explains while eating more tomatoes would be beneficial, "not many of us eat fruits and vegetables as much as we should." Given our "modern lifestyle," we often turn to pills to ensure we are consuming the right values of what nature should provide, she says. Plus, Lycored claims, even eating endless amounts of tomatoes won't guarantee the same standardized "levels of the different active ingredients in our tomato nutrient complex," Dr. Hermoni explained. "We are overcoming the challenge of the seasonal variability in the tomatoes in our kitchen."
Of course, continuity matters, too. In Lycored's clinical studies, the benefits reaped by participants receiving a daily dose of tomato extracts disappeared once they stopped consuming the supplements, so it's certainly a longterm commitment.
Before getting any ideas about skipping SPF, Lycored's product is meant for use in addition to traditional methods, not to replace them. The difference, Dr. Hermoni explained, lies in the supplement's ability to address some of SPF's shortcomings. "Sunscreens only protect us when we remember to apply them prior to UV exposure, and they only work in the concentrated areas to which they've been applied—so if we miss a spot, that spot is completely exposed to sun damage. Our ingestible skin care gives another layer of defense, which is there for us 24/7," she said.
The ingestibles claim to boost the body's own defense mechanisms, helping the skin cells to better cope with the environmental challenges they face. "We see in our clinical program that our products reduce the redness of the skin following UV exposure," Dr. Hermoni said. "They also modulate the expression of specific skin health biomarkers involved in photoaging processes and the control of normal oxidative and inflammatory status." So, potentially, they could help you look younger, longer.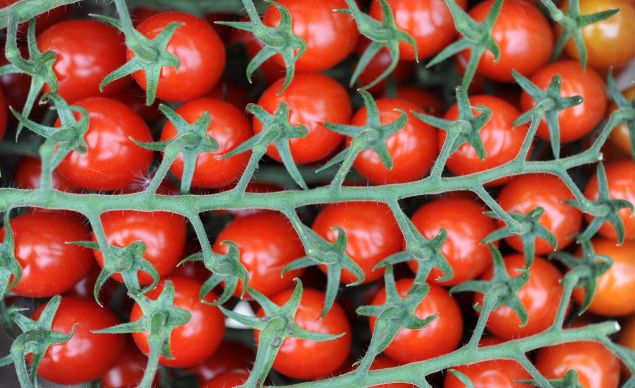 Dermatologists are skeptical, though not entirely against the possibility of ingestible sun protection. "No oral ingredient offers sun protection, simply because the concentration in the skin is inadequate. I recommend my patients seek sun protection from topical applications," Dr. Dennis Gross stated—plain and simple.
Dr. Elizabeth Tanzi, Founder & Director of Capital Laser & Skin Care and Assistant Clinical Professor, Department of Dermatology at the George Washington University Medical Center, offers a slightly more optimistic outlook. "The jury is still out on the usefulness of these supplements. A lot more research needs to be done before we can say they 'work.' I don't think they would hurt, but if someone relied on them in place of traditional SPF, they could get burned."
Take tomato extracts—or don't. In any case, as summer kicks into gear, remember Dr. Tanzi's rules for safe sun: "The best sun protection involves avoiding the sun at its strongest (between 10 a.m. and 4 p.m.) liberally applying SPF 30 or above every two to three hours while in the sun, wearing a hat, sunglasses, sun-protective clothing and seeking shade whenever possible."