Even though fashion interns spend their summers logging hours in offices rather than soaking up rays at the beach, a highly-coveted Soho House membership or similar, is still slightly out of budget for most of them. But the world is changing.
CF Clubhouse is a newly opened members-only club geared at creating networking opportunities for college students who are based in New York City for summer internships. The Nolita pop-up is the child of online platform, CollegeFashionista, which aims to create a community for the fashion stars of tomorrow, by allowing them exclusive membership to an online platform and community of fellow interns/ upcoming fashionistas.
"This is a generation of experiencers, so we thought why not give them as many experiences possible in the most socially-shareable space possible?" founder Amy Levin explained to the Observer.
Perhaps the best part about CF Clubhouse is that membership is totally and completely free. "The CF Clubhouse is open to our Style Guru members. To get there you just have to apply to be a part of CollegeFashionista. Once [you're] accepted, you get access to incredible opportunities, including the Clubhouse," Levin explained, "… the best part is, there is no fee."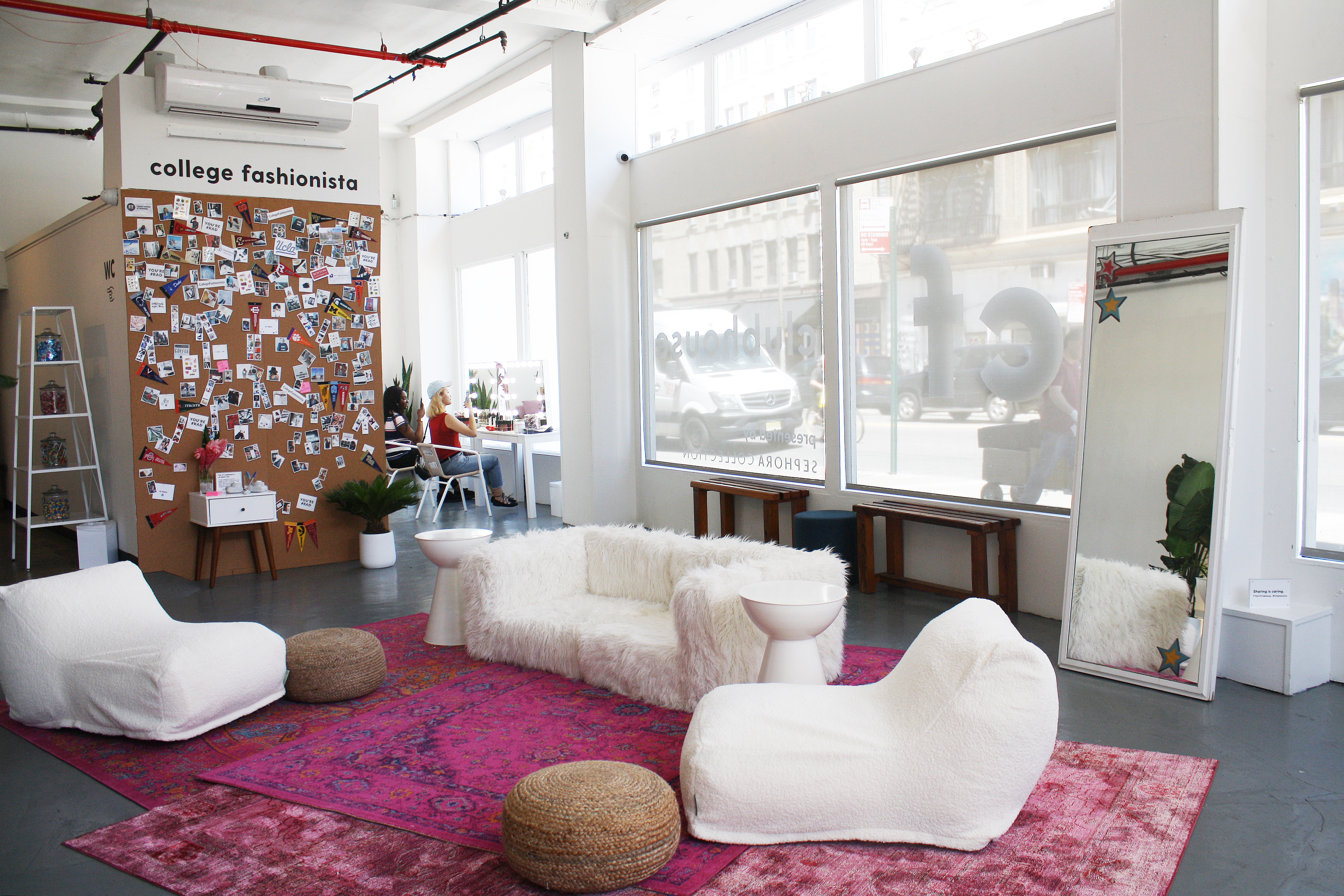 Levin was inspired to create a community for students while studying at Indiana University, in a very "college-centric town," where she found herself feeling envious of the opportunities her contemporaries attending schools in New York and LA were experiencing.
"I realized there were probably students all over the nation who also felt isolated in their college towns and had similar feelings of wanting to be connected to the fashion industry and build their own resumes. So in August of 2009 I launched CollegeFashionista at five campuses, to create a place where those individuals could go and connect with one another."
CF Clubhouse will be holding several events for its members over the summer, which include a Sephora Collection Beauty Night, a buying and merchandising workshop to fill students in on how to get ahead in the industry, and discussion panels with editors from from Vogue and WhoWhatWear.
As a self-confessed 'serial intern', Levin generously shared her top tips for interning success.
"What you take away from your experience will be a direct reflection of what you put into it. Show initiative and ask for things to do, instead of waiting around to be given a task. I love interns who proactively work on projects that are beneficial to our organization; that really stands out."
This all leaves us thinking, what's so great about Soho House?