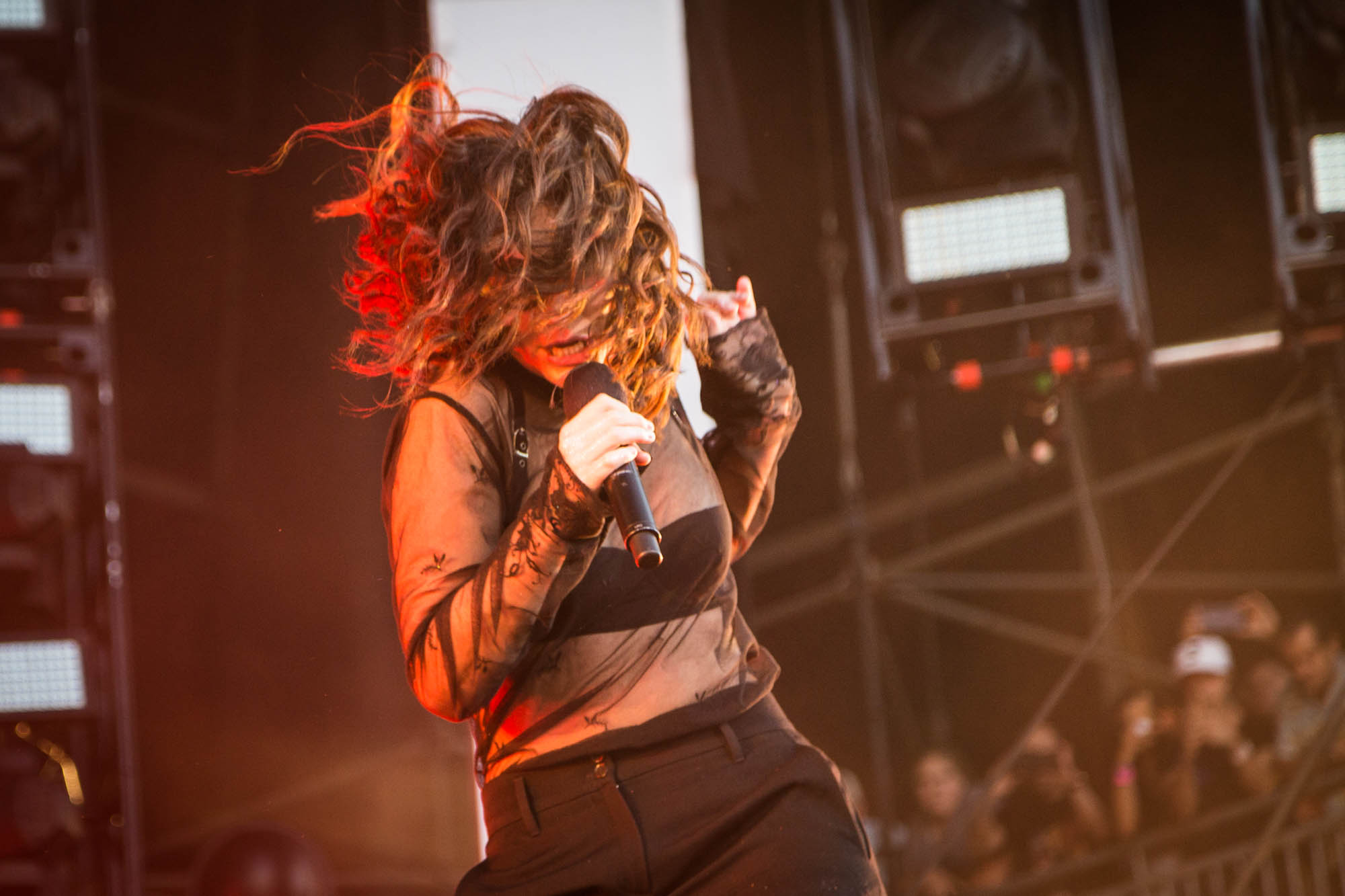 With Lorde's "Royals," a quirky teen from New Zealand became a certified pop star, introducing a certain sad girl musical aesthetic. Formerly the stuff of alt-rock, it was suddenly mainstream to sing about being alone, and not just in the wake of a break up. At Governors Ball this weekend, the line-up was full of similarly emo pop in the vein of Lorde, including Dua Lipa, Banks, Tove Lo and Charli XCX.
Before Charli XCX boom, clapped her way into pop superstardom, she was writing songs for Icona Pop, of "I Love It" fame. Charli XCX's Clueless style, best seen in her "Fancy" video with the problematic Iggy Azalea, consists of '90s tattoo chokers, plenty of plaid and rave-ready neon.
Like Tove Lo, Charli XCX doesn't shy away from discussing drug use and one night stands in interviews. While both have carefully crafted images, their ability to bring up previously taboo topics, at least for pop stars meant to appeal to teen girls, makes them feel more relatable than a Taylor Swift type.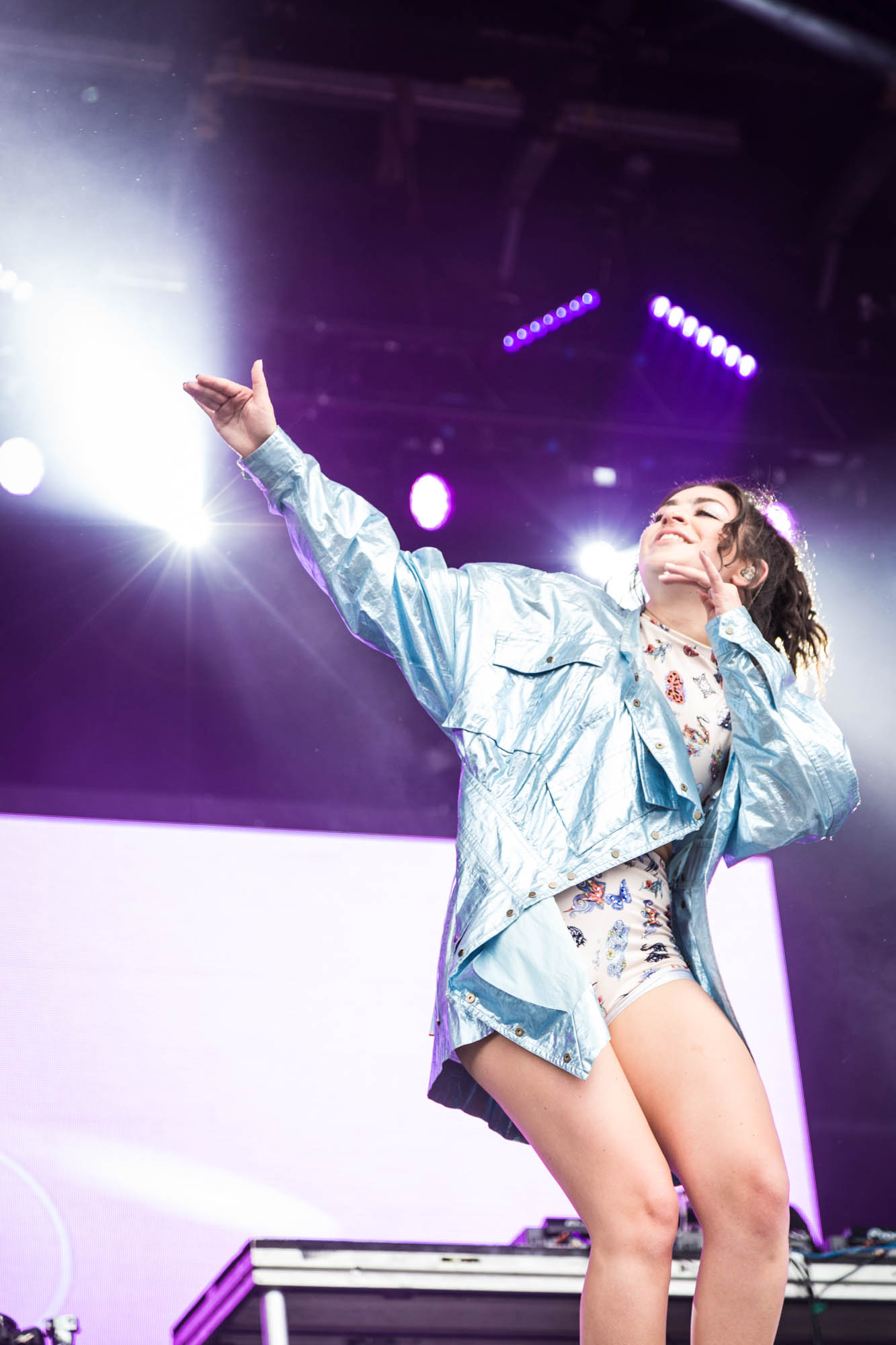 Unsurprisingly, Charli XCX looked exactly like the audience she influenced, who were wearing tiny jean shorts and crop tops, topped with glitter hair and space buns. When Charli XCX brought out Chicago rapper CupcakKe for "Lipgloss" the crowd went wild, with everyone over 17 wondering who she was (although frankly, not many people in the audience were anywhere near the legal age). Even a small rainstorm couldn't dissuade the teens in her crowd from snapping selfies and vaping heavily while screaming along to her hit "Break The Rules."
Right after her set was Swedish pop star Tove Lo. She might not be a household name yet (because her name is a bit difficult for Americans to pronounce), but her songs "Talking Body" and "Habits (Stay High)" are played at every single gym, much like Ed Sheeran's "Shape of You" and Justin Bieber's "Despacito." Luckily, Tove Lo remembered the lyrics to her hit.
On her latest album, "Lady Wood," Tove Lo continues singing about these familiar themes, including drugs and hookups, unapologetically. Even the album cover itself is unrepentant, with the singer removing a tiny pair of jorts. At Gov Ball, Tove Lo took the stage in neon yellow, opening with "True Disaster."
"We get dirty and we go hard," she sang to a crowd wearing mesh bralettes under overalls or paired with denim miniskirts, proving everything old is new again, even if it's a look originated by Abercrombie & Fitch. As she drummed sporadically throughout her set, she flashed red glitter lids and literally flashed the crowd, something that's become somewhat of a staple of her performances.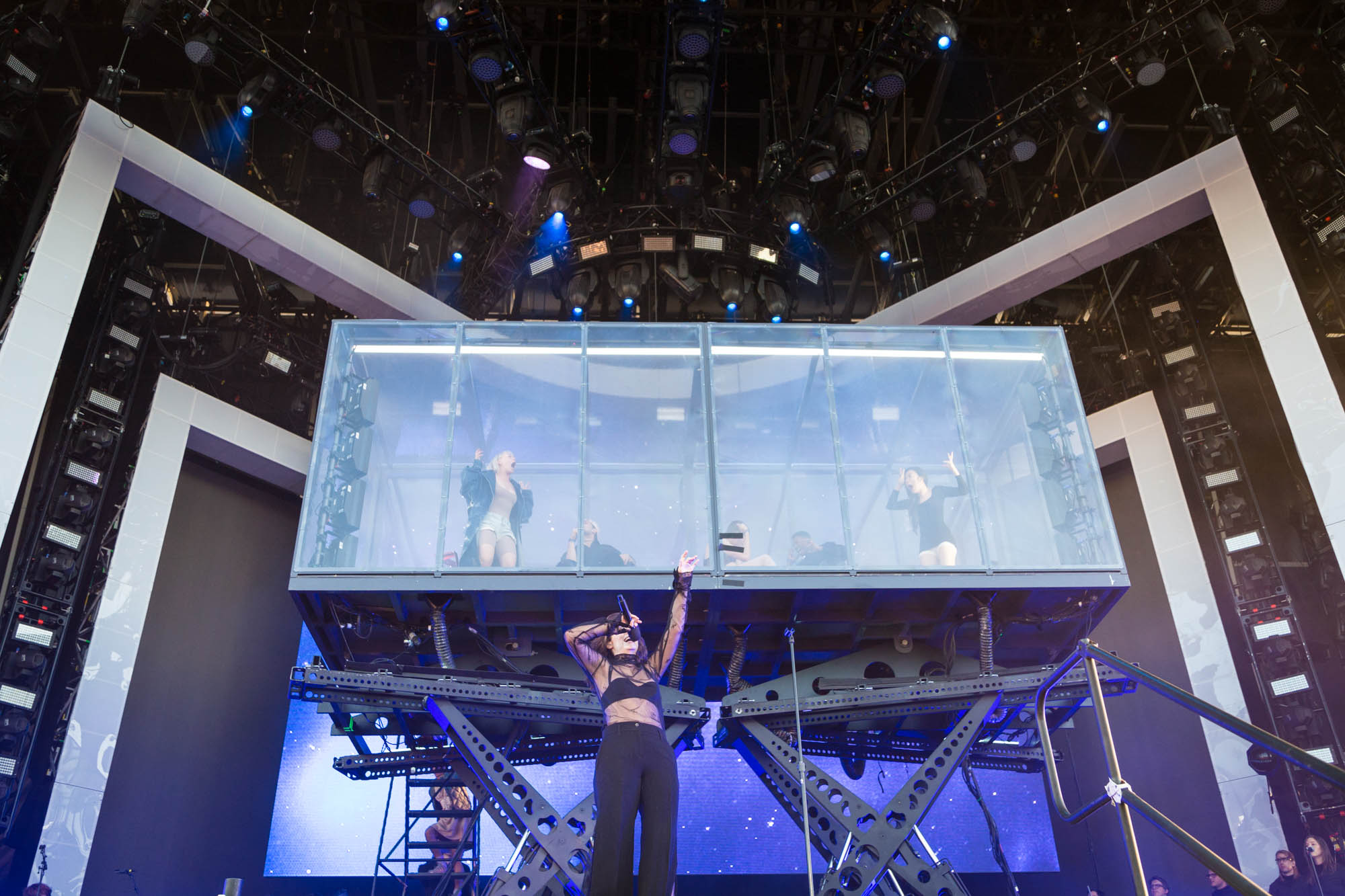 But the main attraction, other than the closing performance from Chance The Rapper, was Lorde. Lorde might not have the tattoos of Tove Lo or the same fascination with sparkle as Charli XCX, but she made way for their fame with her moody lyrics. On a new album, yet to be released, she's already grappling with the heartbreak and loneliness adulthood brings–bummer topics for a festival mainly consisting of young teens, but she made it work. 
Lorde's performance proved the other artists couldn't exist without her. After opening with a snippet from "Green Light," she ditched her veil, flashed silver glitter eyeshadow, and went straight into "Tennis Court." Her dancers were moving in a glass box above her as she brought out her collaborator Jack Antonoff, who performed with his band Bleachers earlier in the day.
"Is that her boyfriend?" a young audience member asked, despite Lorde's long explanation of their working relationship. When they launched into a refreshing rendition of Robyn's "Hang With Me?" after describing how they bonded over their love of Robyn, someone else questioned if it was a song off of the new album. Guess they missed Robyn's futuristic set last year.
"Everyone's going to leave you and you're going to be alone," she said to the high energy festival crowd to introduce the candid "Liability." While it might be a popular sentiment during a day devoted to vaping, crushing beers and taking Snapchat selfies, it's certainly a poignant one.