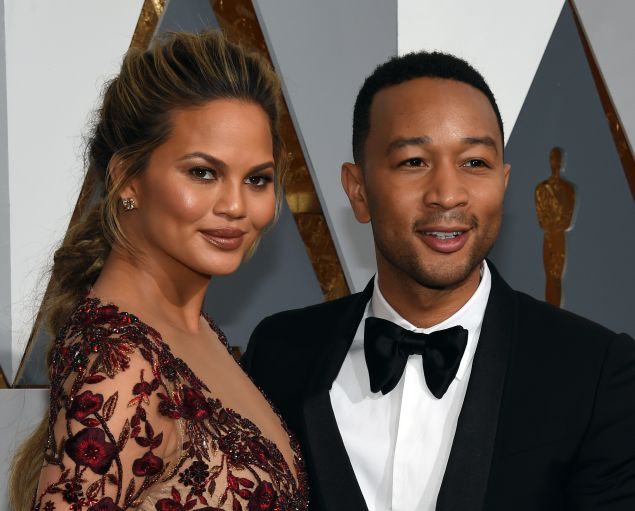 There are plenty of celebrity pedigreed homes in the Hollywood Hills, but the one where John Legend installed his own personal recording studio still stands out. Now, the midcentury modern home that Legend and Chrissy Teigen parted ways with in 2014 has returned to market. Turns out, the home is still gorgeous, with all the custom touches the couple added still intact—including the studio.
Legend bought the 2,200-square-foot house in 2007 for $1.5 million, and he and Teigen remodeled the entire space with designer Don Stewart. He also renovated their chic Nolita loft on Broome Street, which they sold in late 2016. Both spaces received the full Architectural Digest treatment, too.
The three-bedroom (well, two bedrooms and recording studio), 2.5-bath residence has "Asian-inspired finishes," per the listing held by Heather Boyd of Hilton & Hyland, like the gardens, fountains, and the indoor-outdoor master bath includes a Basalt bathing area.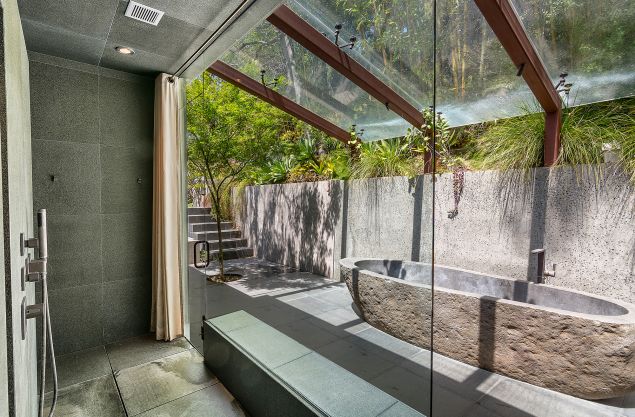 As anyone who follows Teigen on any form of social media is well aware, the model and author of Cravings: Recipes for All the Food You Want to Eat, loves cooking, so of course the kitchen is a chef's dream, with custom basalt stone counters and teak cabinetry.
The open living spaces are accented by beamed ceilings, and there's an in-ground wooden spa outside on the quarter acre property. The home, which Legend and Teigen sold for $2 million, is now listed for $2.5 million, but if you want something more temporary before making the final decision, it's also being offered as a $12,000 a month rental.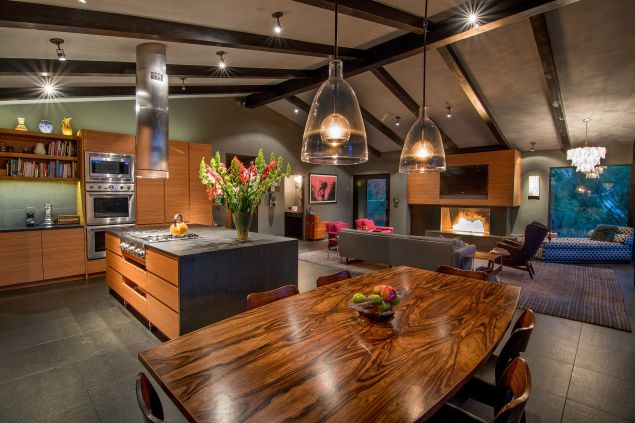 Back in 2014, Legend said they were selling the chic home because they were "ready to expand a little bit." And expand they did—the Hollywood couple bought a massive 8,520-square-foot Beverly Hills home for $14.1 million, which once belonged to Rihanna. Perhaps the impending arrival of their now one-year-old daughter, Luna, impacted their decision a bit.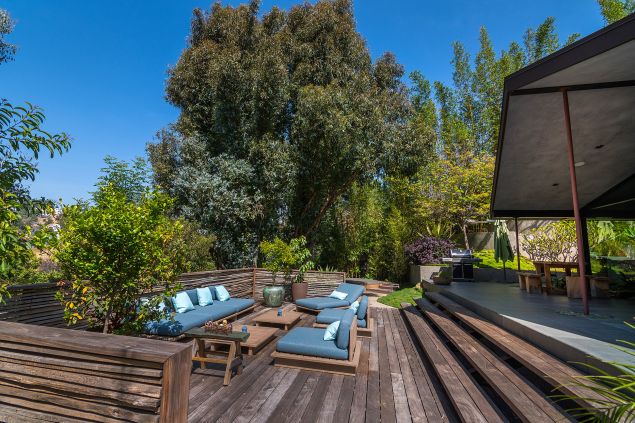 Still, their old home does have something their new abode might lack, in the form of Oprah's stamp of approval. Legend took Oprah on a tour of the midcentury house for an interview on Oprah's Next Chapter, and she was really into the "reading cove" Legend set up outside.