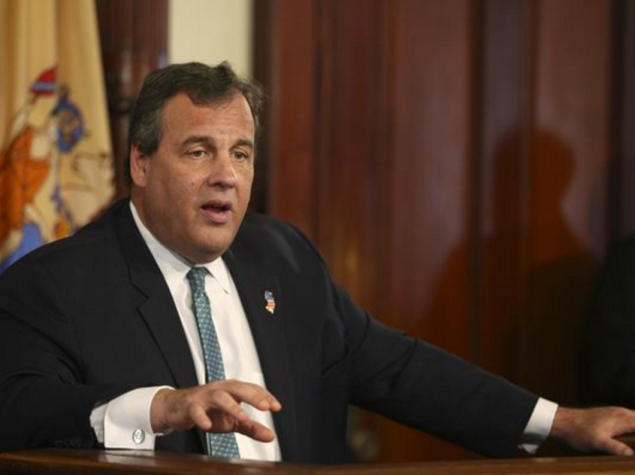 Gov. Chris Christie said Tuesday that parts of a Democratic school funding proposal are "discouraging and unfair" as he prepares to negotiate with lawmakers this week over next year's state budget.
Speaking at an unrelated news conference in Pennington, Christie declined to specify what he found wrong with the proposal. But he said he has questions about "where money is going and how it's distributed."
Last week, Senate President Steve Sweeney and Assembly Speaker Vincent Prieto announced an agreement on school funding that would provide $100 million in additional school aid than what Christie has proposed and an extra $25 million for preschool education.
The Prieto-Sweeney agreement would also redistribute $46 million in so-called adjustment aid, redirecting some money from districts considered to be overfunded under the School Funding Reform Act of 2008 and giving it to underfunded districts. The agreement caps adjustment aid cuts in affected districts at no more than 1.5 percent of their school budgets.
Some Republican lawmakers, such as Sen. Jennifer Beck (R-Monmouth), have said the agreement unfairly benefits schools in Democratic districts at the expense of Republican ones. Beck said school districts represented by Democrats would see a total state aid increase of more than $103 million, compared with a $6 million increase for districts represented by Republicans. Sweeney countered on Monday that 46 of the 50 districts losing the most money are simply down in enrollment.
"There's things about it that I find encouraging and there's things I find about it discouraging and unfair, and so we'll have to see what we're going to do," Christie said. "If you just look at the numbers of where money is going and how it's distributed, it raises some questions and I want those questions answered."
School funding will be at the center of budget negotiations this week between Christie and legislative leaders. Sweeney (D-Gloucester) has said he won't pass a budget due July 1 until he has an agreement with Christie on school funding.
All 16 members of the Senate Republican caucus signed a letter sent to Christie on Tuesday urging him to reject the Sweeney-Prieto proposal. The letter said the plan fails to fix the "systemic gaming of school funding." Republicans made several suggestions, including not cutting any school district's expected state aid for the upcoming fiscal year and improving funding for special education.
"While we support the additional funding for the under-funded school districts as we have called for, there are major flaws to this scheme," the Republicans wrote.
Christie has kept school funding mostly flat during his tenure, and lawmakers from both parties have said it has caused problems for districts where enrollment rates have spiked. Christie last year proposed a "fairness formula" that would have provided the same amount of aid per student for each district across the state, $6,599, but it got no traction and the governor eventually dropped it.
Christie said Monday he wish he could scrap the SFRA, but doesn't have the votes to do so.
"I think the SFRA is a failed formula and I have said that for a long time. But unless and until Republicans get a majority in the Legislature, there's no way for us to change it," he said.
Update (3:38 p.m.): This story has been updated to include a letter signed by Senate Republicans urging Christie to reject the school funding proposal crafted by Sweeney and Prieto.