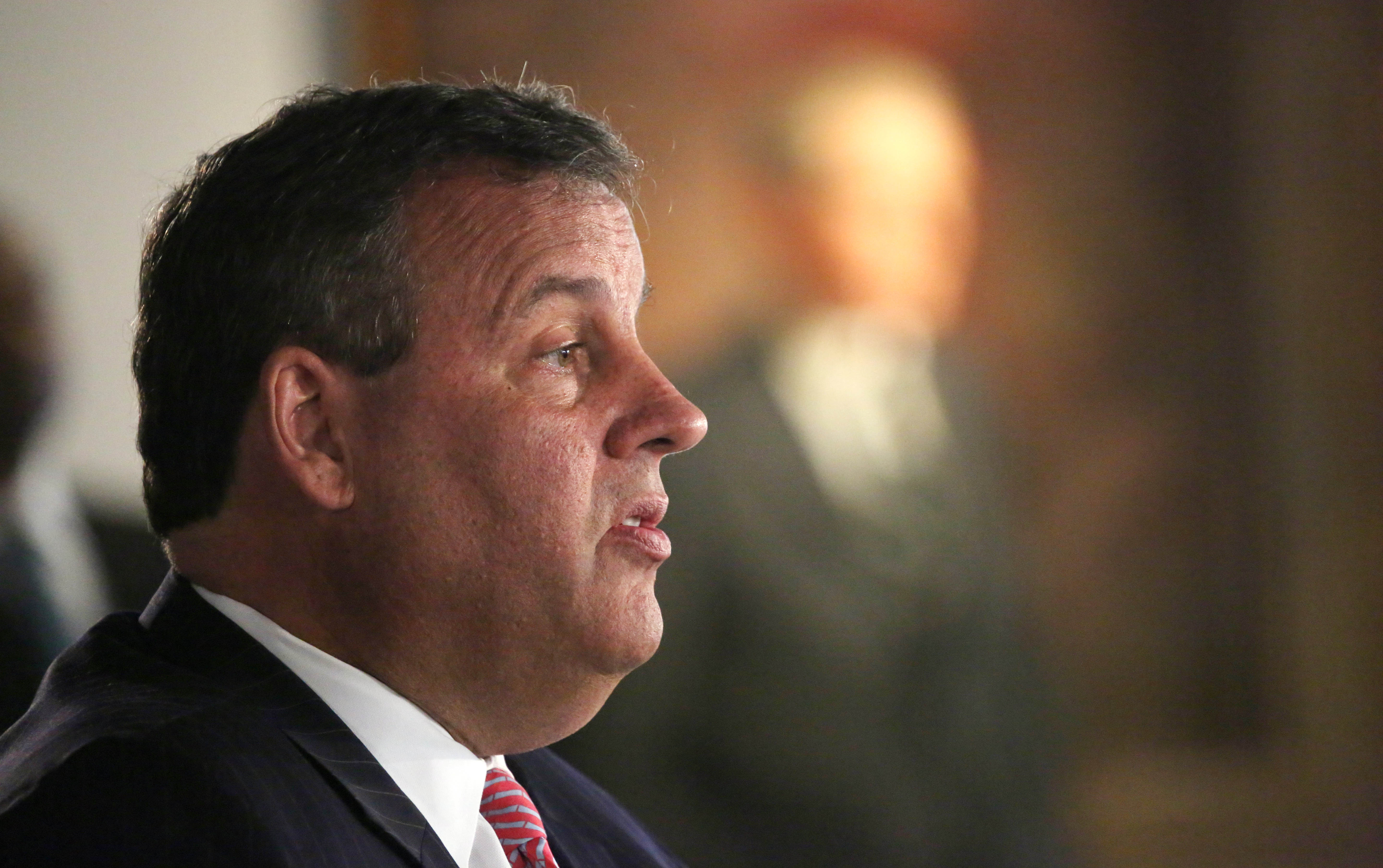 Gov. Chris Christie on Thursday threatened to use his veto pen on the state budget if Democrats don't send him a bill that restructures New Jersey's largest health insurer, Horizon Blue Cross Blue Shield, setting up a high-stakes game of chicken between the governor and Assembly Speaker Vincent Prieto.
The Assembly pulled a vote on a $34.7 billion budget earlier Thursday after more than two dozen Democrats refused to vote on it. Shortly after, Christie called on Prieto (D-Hudson) to put a bill up for a vote that would force Horizon to spend down its reserves if the state deemed its surplus to be "inefficient," or excessive.
Christie has urged lawmakers since February to pass a bill that would let the state raid the insurer's $2.4 billion reserve fund after he leaves office. Christie wants the state to take roughly $300 million a year from the not-for-profit company to fund drug treatment programs. A similar Horizon bill that would not automatically raid $300 million per year, but that opens the door to grabbing funds from the insurer in some circumstances, narrowly passed the Senate by a 21-15 vote Thursday.
The governor has agreed to sign off on an extra $125 million Democrats added in the budget for schools, so long as they give him a Horizon bill and another, non-controversial bill that commits the New Jersey lottery to the public pension system.
But Prieto has refused to post the Horizon bill for a vote in his house, calling it "an unfair Christie tax" on the insurer's 3.8 million policyholders that Horizon says could lead to rate hikes. Prieto doubled down on that pledge Thursday, saying he would "absolutely not" entertain the Horizon bill, even after he failed to muster enough votes to pass the budget without it.
Without passage of both bills, Christie said he'd slash spending items out of the budget that are important to Democrats. In addition to the $125 million for school funding, Democrats added about $200 million for dozens of programs, including legal aid for the poor, domestic violence prevention, cancer research and higher education investments.
The Horizon bill in play is sponsored by Sen. Joe Vitale (D-Middlesex).
"Let there be no doubt, if the budget comes to me without the Vitale bill and without the lottery, that I will use all the constitutional authority I have to craft the budget to be much more like the budget I submitted in February," Christie said.
Christie wouldn't budge on Horizon during a news conference. He said "no thanks" to the suggestion that Democrats could offer him something other than the Horizon measure as part of a broader budget deal.
"I'm not willing to trade anything else for this," Christie said. "I've already compromised."
The Senate did not vote on the budget, and lawmakers from both houses will return to the state house on Friday, hours before a midnight constitutional deadline to pass a fiscal 2018 budget. If Christie and lawmakers miss the deadline, New Jersey could be headed for its first state government shutdown since 2006, closing courts, state parks and non-essential government offices.
The governor later directed state agencies to prepare for a shutdown by reviewing their contingency plans and identifying essential personnel, according to a letter sent to cabinet members from Acting Chief Counsel Robert Garrenger.
Christie said such a shutdown would be Prieto's fault.
"If Speaker Prieto wants to close down the government, this is going to be his decision," Christie said. "This is purely up to him now."