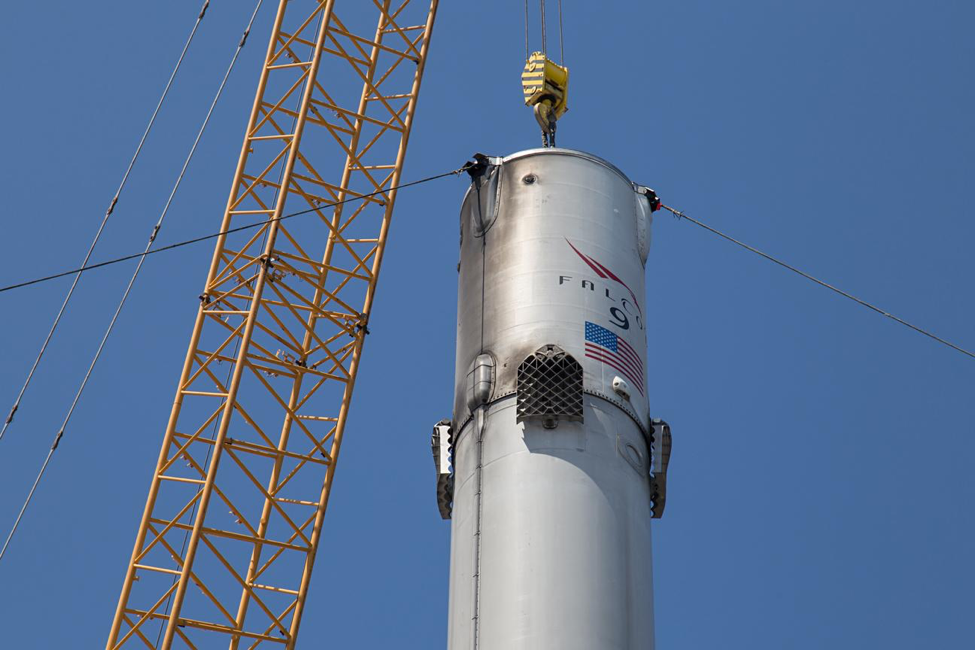 SpaceX had a busy 48 hours last weekend. The private spaceflight company pulled off bi-coastal launches from its pads at Kennedy Space Center in Florida and Vandenberg Air Force Base in California. Following the liftoff of those satellite deliveries, SpaceX flew both Falcon 9 boosters home for landings on its twin robotic drone ships on opposite coasts. Yesterday, the recovered boosters made their way back to port.
The first of last weekend's launch doubleheader lifted off from NASA's Kennedy Space Center on Friday. SpaceX delivered Bulgaria's first geostationary satellite to a distant orbit atop its second-ever reusable rocket. The payload was heavy (around 8,000 pounds,) and its destination was somewhere between 22,000 and 26,000 miles above Earth's surface.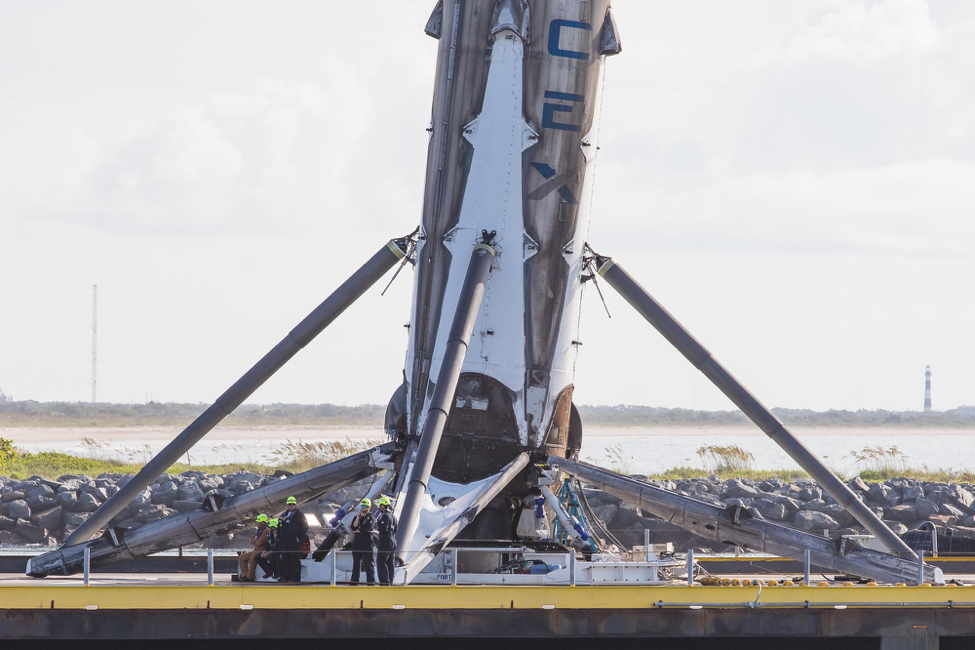 Due to the enormous weight and distance, the Falcon 9 booster came in hot for a landing on the Of Course I Still Love You drone ship. SpaceX CEO Elon Musk even amped up the drama before launch by saying the rocket may not make it home. "Falcon 9 will experience its highest ever reentry force and heat in today's launch," Musk said. The booster made it back, but "extra toasty" as the billionaire put it. It landed a bit off-center and took quite a beating on re-entry, causing it to lean a little to the side.
Two days after the takeoff from Cape Canaveral, Florida, SpaceX launched again from a pad in California and achieved the quickest turnaround in its history. SpaceX delivered 10 Iridium satellites atop a brand new Falcon 9 booster equipped with shiny new "wings." The mission also set a company record for the number of launches it has accomplished in a single year.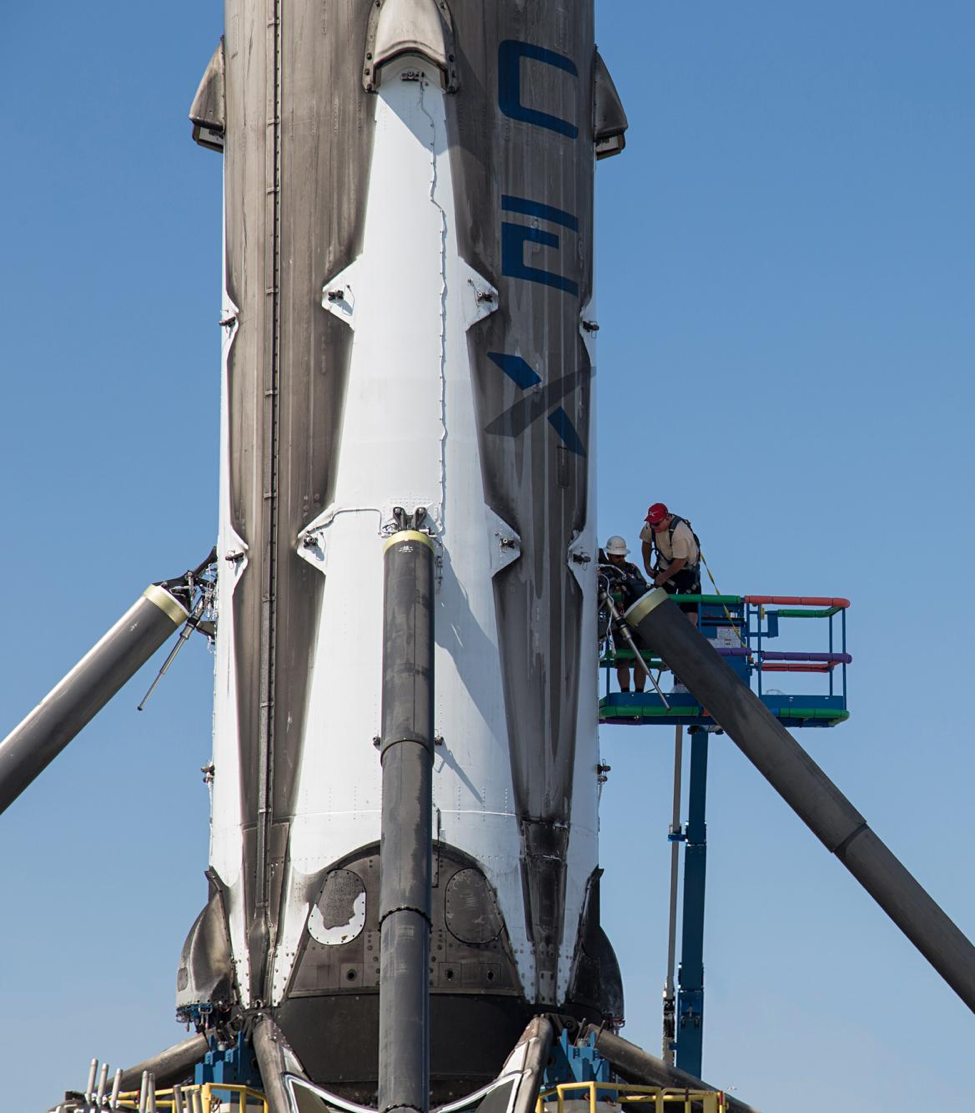 In order to guide a Falcon 9 booster back to Earth, SpaceX utilized a set of 4 aluminum grid fins. Elon Musk said that the current fins are always taken to the threshold of how much heat they could withstand. Sometimes, the aluminum fins even ignite. To solve this problem, SpaceX forged 4 solid titanium grid fins and flew them for the first time on last Sunday's Iridium-2 mission. "Flying with larger & significantly upgraded hypersonic grid fins," Musk tweeted. "Slightly heavier than shielded aluminum, but more control authority and can be reused indefinitely with no touch ups."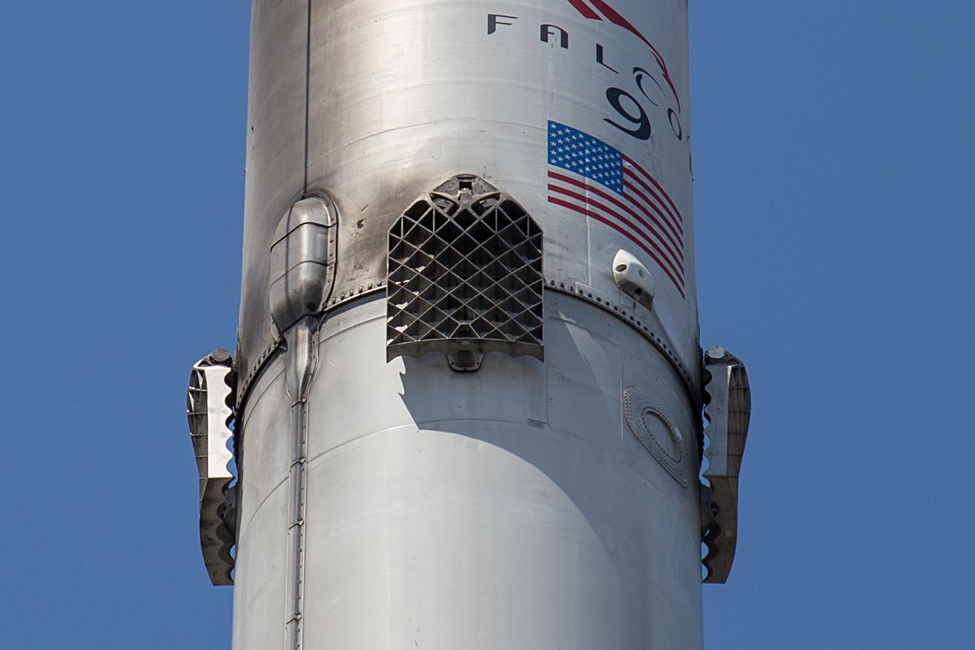 The new titanium grid fins look black from a distance and are visibly different from the painted aluminum fins. Every titanium fin is cast from a single piece of the metal and are larger than their aluminum predecessors. Musk claims they are the largest objects ever forged from a solid piece of titanium. The leading edges of each fin are have been indented causing them to resemble bear traps and this new design is supposed to increase aerodynamic performance.
After the liftoff of Iridium-2 mission, SpaceX guided the Falcon 9 booster with using its new grid fins to the Just Read the Instructions drone ship parked in the Pacific. Elon Musk said the titanium fins performed better than expected and "should be capable of an indefinite number of flights with no service."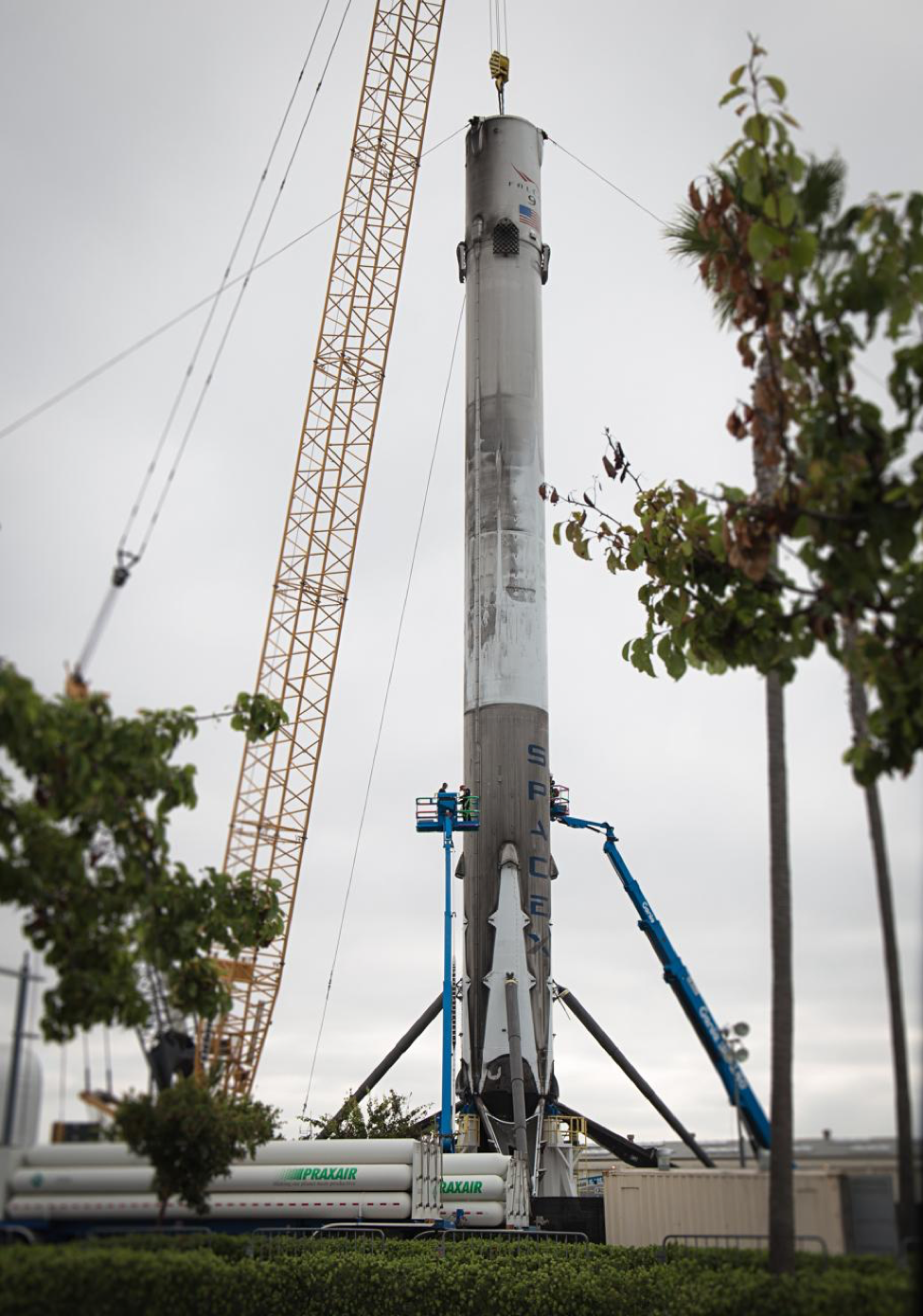 Unfortunately, we won't be seeing SpaceX's new grid fins when they attempt to launch again from Kennedy Space Center on Sunday. The Intelsat-35 is slated to be launched atop an expendable Falcon 9 rocket during a one-hour window opening at 7:36PM ET. The satellite weighs about 13,000 pounds and is heading upwards of about 26,000 miles. The thrust needed for this capacity and travel will leave no fuel left in the rocket booster's tank for a return trip.
Special thanks to spaceflight photojournalists Michael Seeley and Pauline Acalin for providing photos for the piece.
Robin Seemangal has been reporting from the newsroom at NASA's Kennedy Space Center for the last two years for the Observer with by-lines also in Popular Science and Wired Magazine. He does in-depth coverage of SpaceX launches as well as Elon Musk's mission to send humans to Mars. Robin has appeared on BBC, Russia Today, NPR's 'Are We There Yet' Podcast, and radio stations around the world to discuss space exploration.