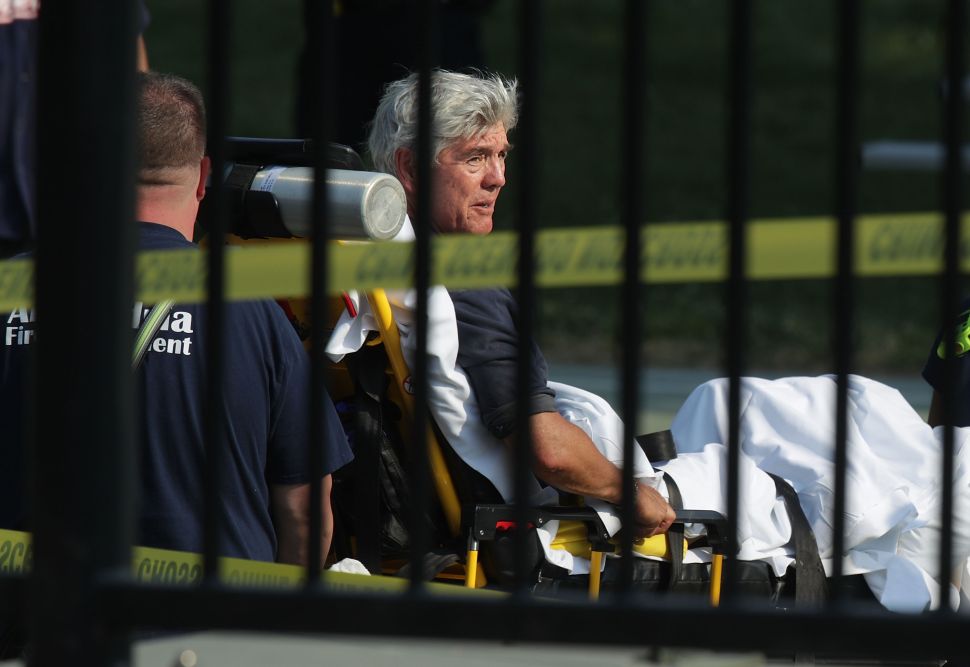 As several Republican members of Congress were practicing for the bipartisan baseball game against Democrats, they came under fire from a shooter wielding an AK-47 and a handgun. The tragedy forced a cancellation later that day of congressional hearings on gun legislation that would have enabled him and others to kill even more people.
Thankfully, the only person to die in this shooting was the perpetrator himself, identified as 66 year-old James Hodgkinson. He was gunned down by two Capitol Policemen, even though both were wounded in the exchange of gunfire.
Immediately, the House of Representatives canceled hearings on a gun bill. The proposed law would have done several things: repealed the 1934 restriction on gun silencers, eliminated extra layers of background checks, and expedited the process of attaining a gun.
Capitol Police were only present because House Majority Whip Stephen Scalise, who was shot, was there. House leadership gets such protection. Had Scalise not been there, there would have been a wholesale slaughter of the representatives. All members of Congress should have gotten protection after Congresswoman Gabby Giffords was shot in Tucson, Ariz., but it was dismissed as an isolated incident.
Hodgkinson could have used a silencer on his handgun or assault rifle to dispatch the two officers before they were ready and then turn his guns on the congressmen. In fact, the 1934 law was written to protect police officers.
With those extra background checks and a slower gun approval process, someone might have discovered that Hodgkinson had a criminal past and posted hate-laced diatribes against Donald Trump and Hillary Clinton.  Currently, laws are being considered that make it easier for those with a criminal past or mental illness to get a gun.
Let's face it: We are targeted by terrorists, both foreign and domestic. Often when a shooting occurs, we are told "this is not the time" to discuss gun legislation—and that's why they keep happening. It's time to table the legalization of silencers, the watering down of background checks, and expediting the process of getting a gun. It's finally time to ban criminals, people with a mental illness, and terror suspects from getting a gun.
John A. Tures is a professor of political science at LaGrange College in LaGrange, Ga.  He can be reached at jtures@lagrange.edu. His Twitter account is JohnTures2.