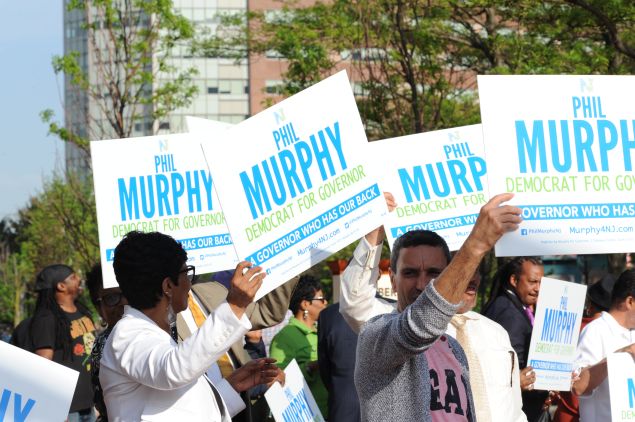 New Jersey's gubernatorial race is not competitive and Democrat Phil Murphy has it in the bag right now, according to analysts at the Cook Political Report.
The political newsletter on Thursday shifted its forecast of the governor's race from "lean Democratic" to "likely Democratic," the latest ill omen for the Republican nominee, Lt. Gov. Kim Guadagno.
Guadagno has been second-in-command to Gov. Chris Christie for more than seven years, and a recent poll showed that Christie's deep unpopularity is rubbing off on her and turning off Garden State voters. Murphy led Guadagno 55 percent to 26 percent in that survey from Quinnipiac University released June 14.
New Jersey is the only state this year or next with a sitting Republican governor in Cook's "likely Democratic" category, meaning it is the best shot Democrats have at flipping a governor's mansion under their analysis. Such races "are not considered competitive at this point but have the potential to become engaged," according to Cook.
The Cook Political Report's written analysis was available only to paying subscribers on Friday, and the author, senior editor Jennifer Duffy, did not respond to a request for comment made through Cook's website.
Republicans are expected to keep a majority of the governorships after next year's elections, according to Cook.