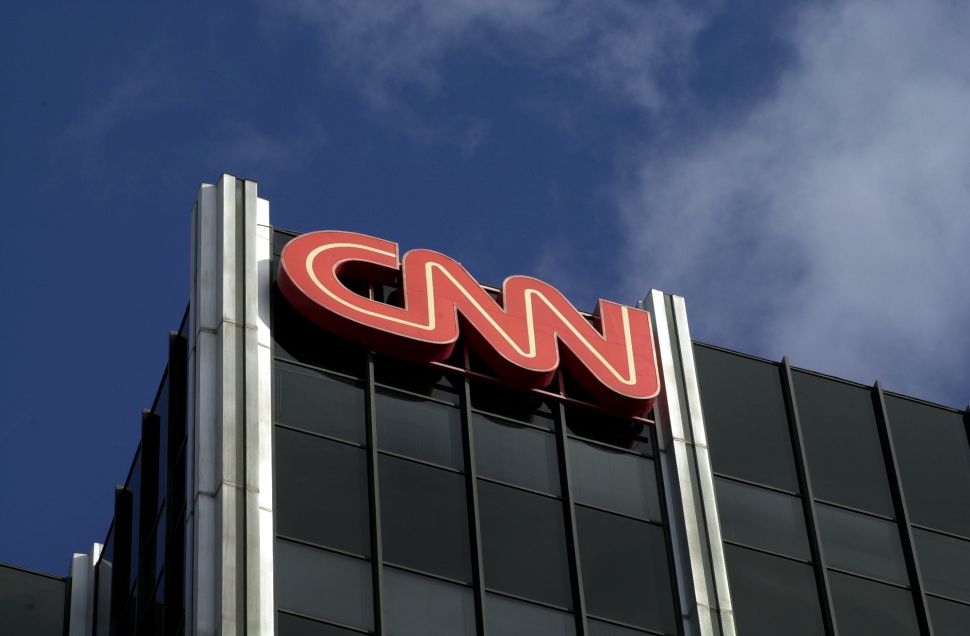 One day after three CNN journalists resigned for publishing a false story about President Donald Trump and Russia that was later retracted, Project Veritas Founder James O'Keefe released an undercover video of CNN Producer John Bonifield. Bonfield calls the Russia narrative "bullshit" and describes how CNN has only focused on covering it because it boosts ratings.
Meanwhile, Democrats pounce on the coverage to make Trump and Republicans appear treasonous. It's a self-serving strategy to excuse establishment Democrats for Hillary Clinton's loss while appeasing wealthy donors who prefer moderate policies. Their strategy is backfiring: As more and more stories come out as fake, voters are losing confidence in the Democratic Party and the mainstream media. The consequences are embarrassing for those who base their arguments on stores that are false or misleading.
Dozens of "smoking gun" stories that have fueled the Russia narrative have been heavily retracted or debunked. On November 24, 2016, The Washington Post interviewed PropOrNot, a report that helped sensationalize the fake news narrative. After immense backlash for publishing the interview with a random, anonymous source that offered no insight into their methods, the Post added an editor's note claiming they do not "vouch for the validity of PropOrNot's findings." But running the story legitimized PropOrNot, which has been exposed as run by an unhinged Clinton supporter whose knee-jerk reaction is to dub any critics Russian trolls.
On December 31, 2016, the Post published another fake Russia story, claiming the Vermont Utility grid was hacked by Russians. The story was debunked shortly after publication but not before a couple Democratic elected officials tweeted out the story.
BuzzFeed controversially published an infamous dossier compiled for opponent research by the Clinton campaign on January 10. Despite the fact that the dossier was filled with errors and reporters have not been able to verify its claims for over a year, BuzzFeed legitimized the report by publishing it, thereby fueling the Russia story.
On January 12, C-SPAN's broadcast was interrupted for 10 minutes with a broadcast of RT. It was touted as evidence of Russian infiltration despite C-SPAN debunking this notion.
Now, news outlets speculate that Trump colluded with the Russians and sensationalize any semblance of a link between anyone in his circle and Russians. In January 2017 and again in May 2017, mainstream media outlets sensationalized the fact that a corporate law firm Trump uses won "Russia Law Firm of the Year." However, the award was given by an organization based in London, and the firm itself didn't win the award—their office in Russia did. Denton's, where former DNC Chair Howard Dean currently works, won the same exact award three times. In fact, Hillary Clinton used the firm under question during her campaign.
Last week, former DNC officials openly argued with U.S. intelligence officials over the response to Russia's hacking. Former DNC Chair Debbie Wasserman Schultz alleged that former Department of Homeland Security Chief Jeh Johnson committed perjury during his testimony before the Senate Intelligence Committee. "He's wrong in every respect," she said. "At no point during my tenure at the DNC was I contacted by the FBI, DHS, or any government agency or alerted or made aware that they believed that the Russians—an enemy state—was intruding on our network." The Democratic National Committee still has not answered the question as to why the FBI was not allowed to analyze their servers; instead the FBI was forced to rely on CrowdStrike's report and forensic data, a cyber security firm that retracted much of a disputed Ukrainian hacking report after Ukrainian government officials disputed that the hacked occurred. Mainstream media outlets and Democratic officials also falsely claimed Germany and France were subjects of Russian hacking operations. German intelligence cleared Russia of hacking allegations in February 2017, and the hacked emails from Emmanuel Macron's campaign preceding the French election were found not to have been hacked by Russians.
Recently, several Democratic officials have warned their colleagues to stop obsessing about Russia. This focus has backfired as a campaign strategy; many voters view it as a continuation of the anti-political climate fostered by elites that dominate the government, while they ignore the issues that plague working, middle class, and low income voters.