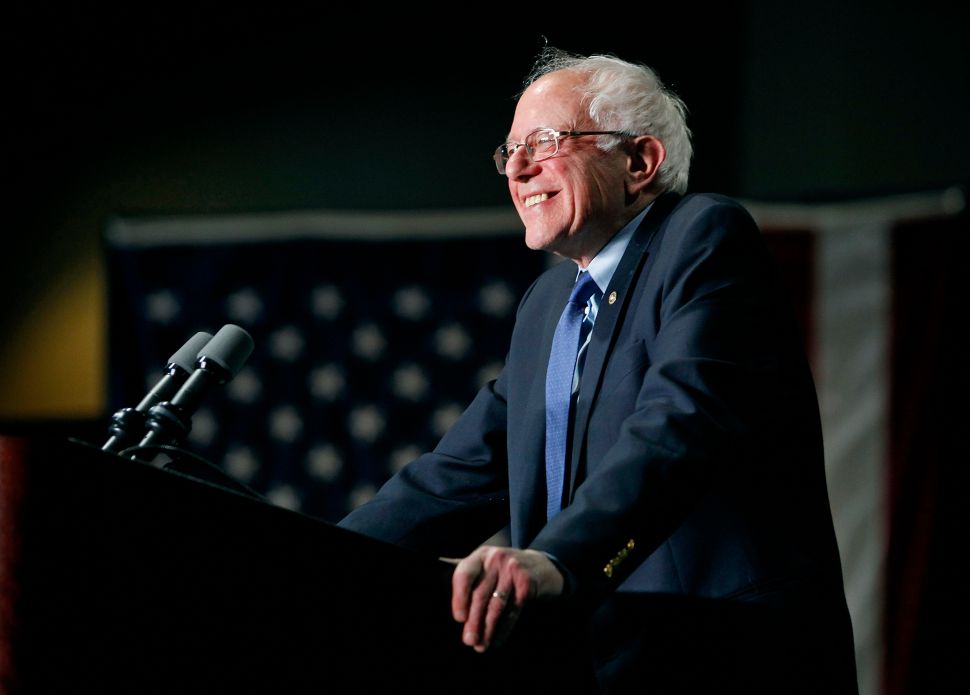 Sen. Bernie Sanders is the most popular politician in the country. However, rather than embrace the enthusiasm he generates, the Democratic Party has resisted Sanders and progressives.
"There are people who, as I often say, would rather have first class seats going down with the Titanic than change the course of the ship," Sanders said in a recent interview in response to being asked why the Democratic Party is still run by the people who drove it into the ground during the Obama administration. "There are people who have spent their entire lives in the Democratic Party; there are people who've invested a whole lot of money into the Democratic Party. They think the Democratic Party belongs to them. You know, they own a home, they may own a boat, they may own the Democratic Party."
This attitude that the Democratic Party should be treated as a corporation rather than as an infrastructure for promoting democracy is perpetuated by the party's establishment. In an April 2017 hearing for a class action lawsuit filed against the DNC for rigging the presidential primaries, DNC attorneys argued that the Democratic Party has the right to pick candidates in backrooms.
"Parties are like apartments," MSNBC's Joy Reid tweeted criticizing Sanders' and his supporters' efforts to change the Democratic Party from within. "You chip in or you're a visitor. Feel free to bring wine when you drop by but don't tell me how to decorate."
These attitudes are reminiscent of when Hillary Clinton called Donald Trump's supporters a "basket of deplorables" and implied that Bernie Sanders' voters are basement-dwelling Millennials. The Democratic Party still operates on the premise that voters owe them their votes, but votes are meant to be earned. The Democratic Party shames voters who don't vote their way, such as how they categorize Trump supporters as racist and call Sanders supporters Bernie Bros.
Sanders' grassroots style of campaigning is based on the notion that voters need to hear directly from the candidate on issues that matter to them. After Hillary Clinton lost the 2016 presidential election to Donald Trump, Barack Obama advocated a similar idea.
"One of the issues the Democrats have to be clear on is, given population distribution across the country, we have to compete everywhere. We have to show up everywhere. We have to work at a grassroots level, something that's been a running thread in my career," Obama told reporters in November 2016. "You know, I won Iowa not because the demographics dictated that I would win Iowa. It was because I spent 87 days going to every small town and fair and fish fry and VFW hall, and there were some counties where I might have lost, but maybe I lost by 20 points instead of 50 points."
In the recent special congressional election in Georgia, the DCCC and consultants completely ignored this reality. Instead, they poured millions of dollars into the race, much of it spent on consultants and out-of-touch campaign advertisements. Once ballots were cast, the Democratic candidate performed even worse than Hillary Clinton did in 2016. Democrats must abandon their campaign strategy of attacking Trump and instead must push forth their own policies and ideals. Until then, the party will continue to lose.