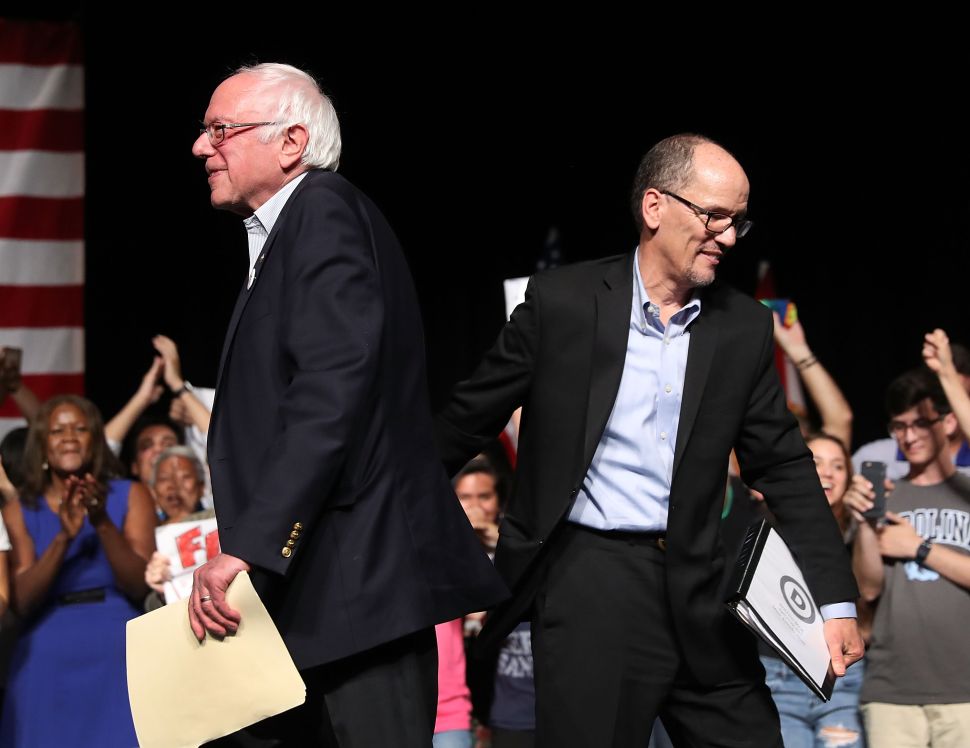 Many progressives advocate for a "50-state strategy" in which the Democratic Party spends precious money and resources trying to compete in states like Idaho, Utah and Wyoming—where the party is basically dead.
Barring the occasional Democrat who wins a House seat for a single term because the Republican candidate is horribly flawed or an occasional governorship once every 20 or 30 years, Team Blue is never going to consistently compete in any of a dozen or more states like these where voters simply won't vote for Democrats. The party is too at odds with voters' positions on fiscal and social issues. Unless Democrats are willing to abandon almost all of their deeply-held beliefs, they are never going to be competitive in much of the Mountain West, the Plains States or the South.
It would make a lot more sense for the Democratic Party to simply get out of these states and cede the opposition to independent or third-party candidates who might win.
There are currently nine states in which Democrats control less than 30 percent of the state legislative seats, no governorships and no Senate seats. Three are in the Mountain West (the aforementioned Idaho, Utah and Wyoming); three are in the Plains States (Nebraska, Oklahoma and South Dakota); and three are in the South (Alabama, Arkansas and Tennessee). In these nine states, Democrats hold only three of the 33 House seats, and all three are in Southern metropolises (Birmingham, Memphis and Nashville).
In states like these, and many others where their condition is nearly as dire, the local Democratic parties are essentially useless. They may be doing their best, but they have no chance of accomplishing anything substantive now or for the foreseeable future.
But what if the Democrats essentially punted on these states? What if they no longer ran candidates except in urban centers where they can win, and instead threw their support behind independent or third-party candidates who don't suffer the stigma of being a Democrat in areas where voters simply will not vote for anyone carrying that label?
Recent developments in Alaska and Kansas demonstrated the potential for this strategy. In 2014, Democrats dropped out of the governor's race in Alaska and the Senate race in Kansas and instead got behind independent candidates. In Alaska, independent Bill Walker won the governorship, unseating an incumbent Republican. In Kansas, independent Greg Orman did not defeat Republican Sen. Pat Roberts, but he was much more competitive than any Democratic candidate for Senate has been in that state in many, many years. (Kansas has not elected a Democratic senator since 1932.)
If Democrats pulled out of these states and instead got behind independent candidates, those independents might be able to compete for voters who would never consider voting for a Democrat. This could potentially lead to a number of House and Senate seats going to independents who might at least occasionally vote with Democrats, as compared to Republicans who won't. This could also provide the opportunity for non-Republicans to win governorships and more state legislative seats.
Imagine a scenario in which Democrats won 200 of the 435 House seats and Democratic-backed independents managed to win 20 or 30 seats in states that Democrats had abandoned. Under such circumstances, Democrats might be able to forge a coalition to gain a majority—if not permanently, then at least on certain issues.
Rather than wasting money trying to make states like Kansas competitive for Democrats, why not try putting those resources behind potential allies who might have a better chance to win? This would truly be a case of addition by subtraction, a creative solution that could not only change the balance of power, but also perhaps restore the center as a force in American politics. In a politically polarized nation, this could be one way to break down some of the walls between the left and right that have made it virtually impossible to get anything done.
In places like Idaho and Nebraska, Democrats have been facing fourth-and-long for a very long time. In politics, as in football, sometimes the best way to move the ball downfield is to punt.
Cliston Brown is a communications executive and political analyst in the San Francisco Bay Area who previously served as director of communications to a longtime Democratic Representative in Washington, D.C. Follow him on Twitter (@ClistonBrown) and visit his website at ClistonBrown.com.