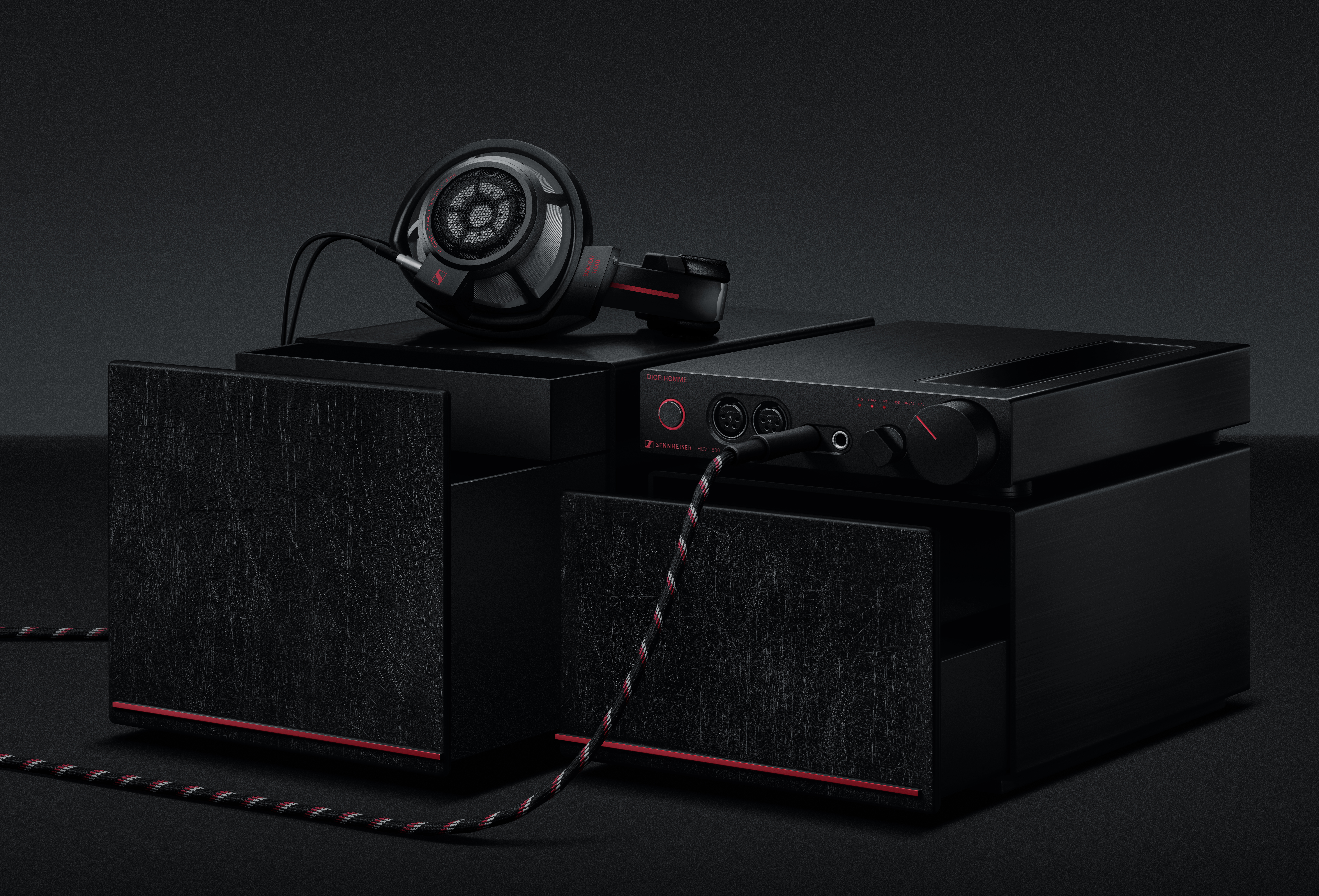 If your dad is the type of father figure who prefers to tune out the world while embarrassingly head bopping/tapping his toe to oldies, then Dior Homme has the perfect Father's Day gift. The French design house partnered up with Sennheiser on an unexpected, albeit very sleek, collaboration of audio pieces that are impeccably designed, in terms of aesthetics and acoustics. Broken up into four different categories—Home, Travel, Daily and Pocket—there's really something here for dads of all sorts.
"Music has always been an integral part of my creative process and also an extended journey during my shows. The collaboration with Sennheiser seemed as a natural and a logical outcome," explained Kris Van Assche, the artistic director of Dior Homme. The black and red collection will arrive in stores in mid-June, which is perfect timing for Father's Day shopping.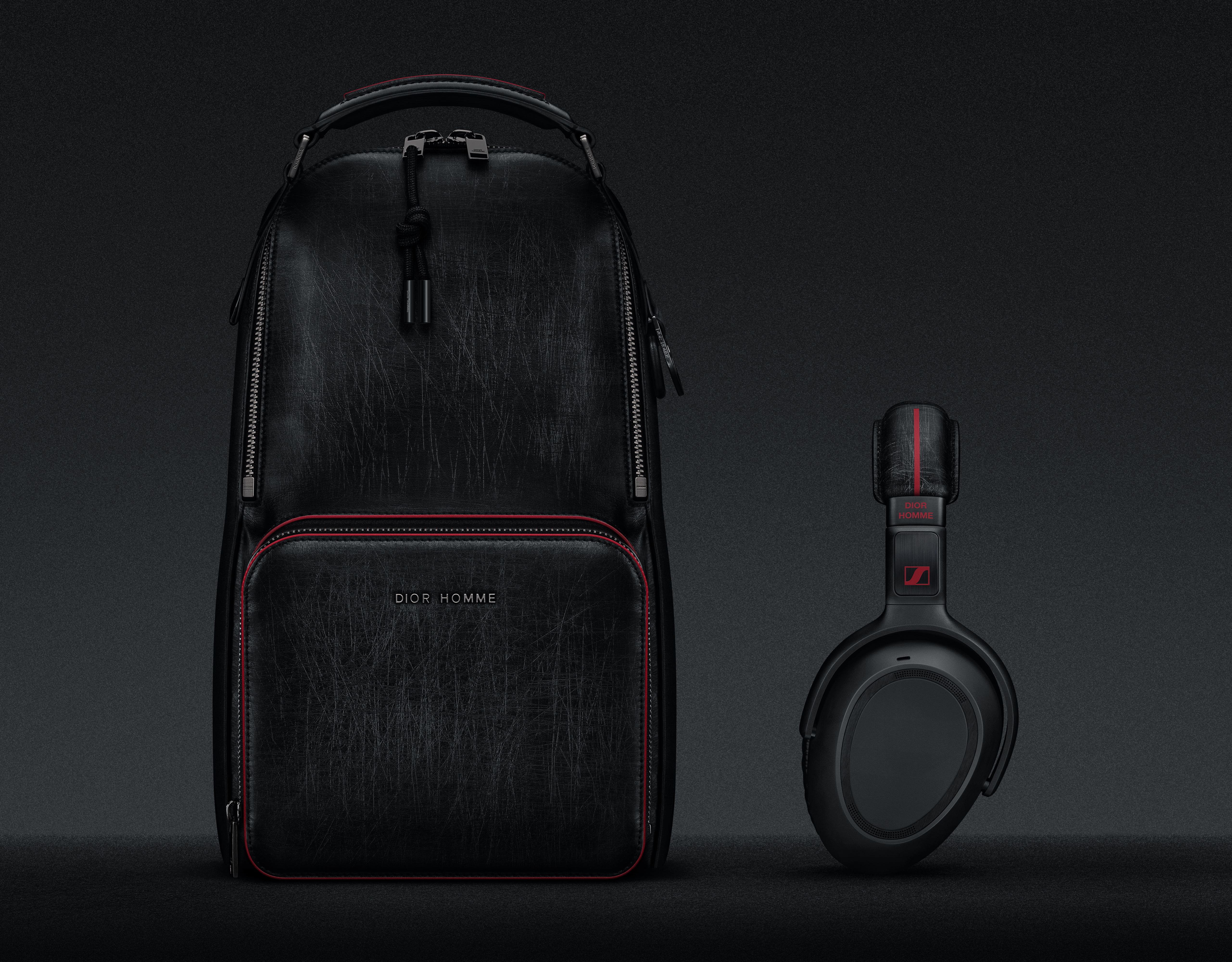 For a truly fashionable touch, each Sennheiser piece in this range comes with a specially designed leather carrying case. For example, the Travel package includes a sleek backpack, streamlined in black leather with red trim; it happens to pair well with the included Sennheiser's PXC 550 wireless headphones, which have a 30 hour battery life. The same headphones are offered in the Daily version, but they are accompanied by a compact clutch carrying case; this is a good present for the executive dad who likes to multitask by working and listening to music, all while impressing his coworkers.
For the dad who commutes, the Pocket edition will be much appreciated, as it includes Sennheiser's IE 800 Ear-Canal Headphones that fold up neatly into a leather storage pouch. It's guaranteed to elevate subway travel, regardless of dad's musical choices.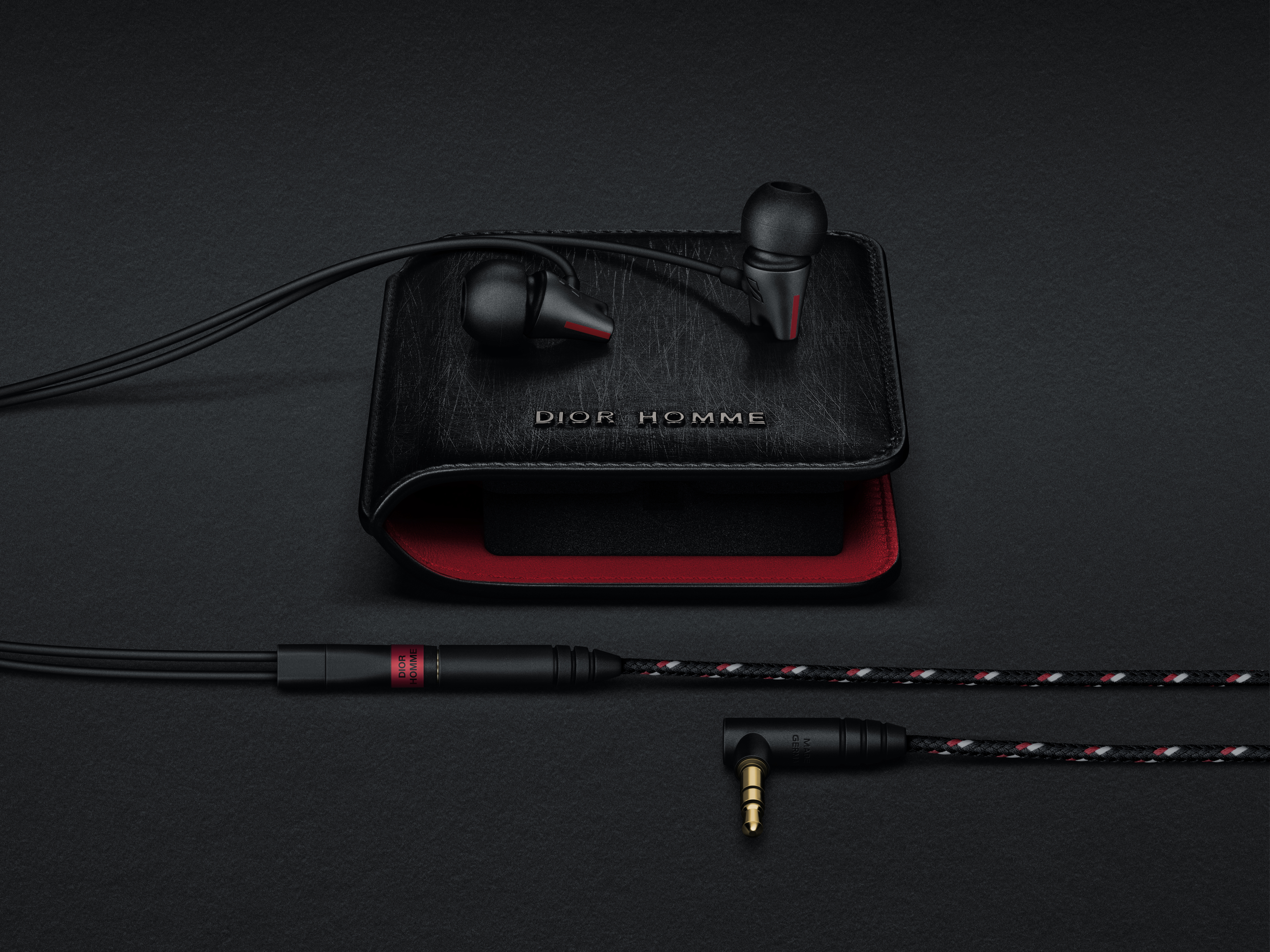 The most intricate package of all is Home—it's perfect for the father who has everything. According to Dior Homme, it "offers the ultimate sensual journey into sound, catering to every listening requirement." That experience is achieved with a brushed metal version of the HD 800 S, Sennheiser's top of the line headphone that retails for $1,700. The PXC 550 Wireless and IE 800 headphones are also included in the package, in addition to the HDVD 800 Headphone Amplifier, for elevated listening. Finally, the whole thing comes with black and red storage drawers, perfectly designed to house these new audio accessories.
It doesn't matter if your dad wears designer labels or the same jeans he did in the '90s, the least you could do is give him a fancy gift he will actually use.