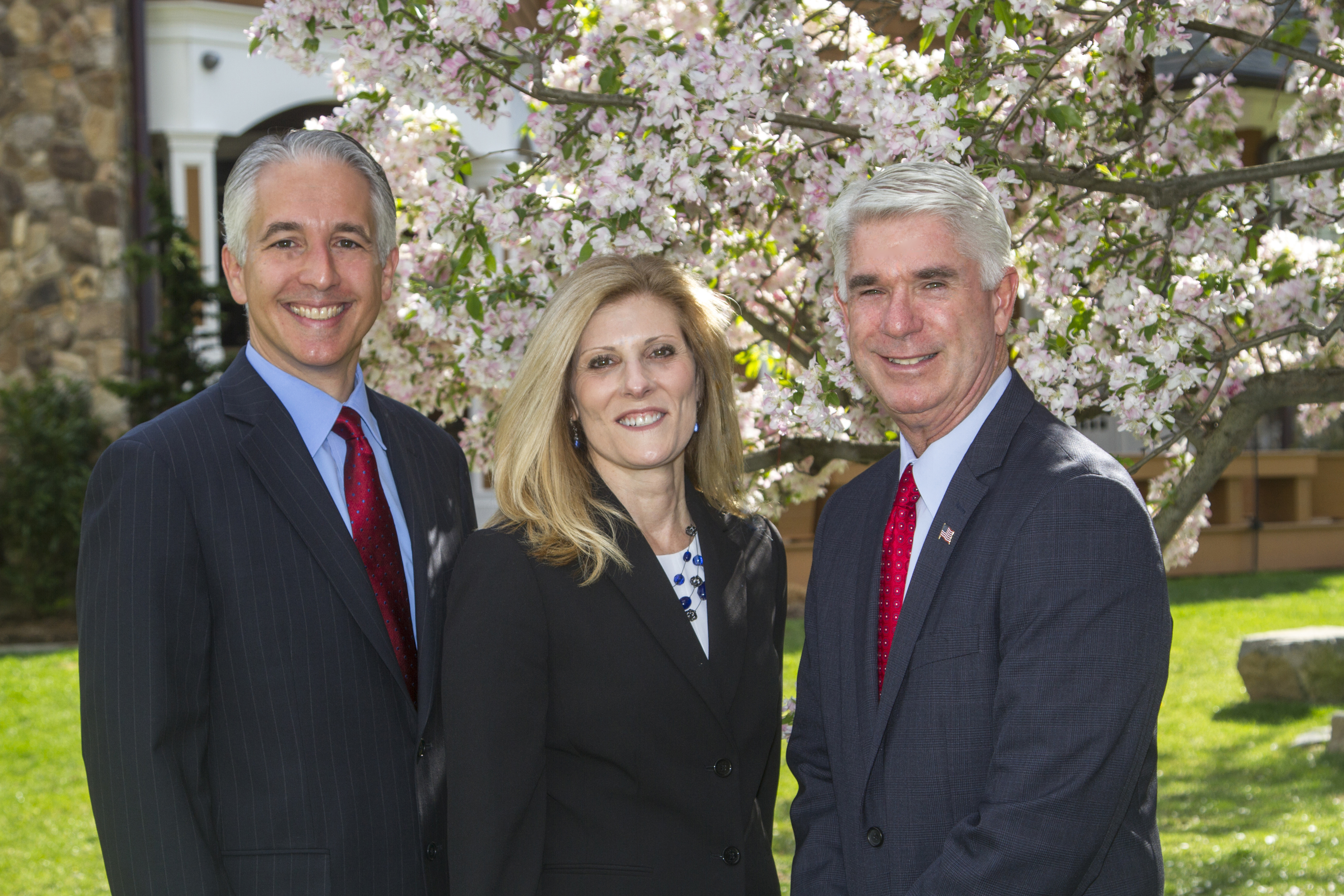 A Republican primary in North Jersey has been marked by accusations of carpet-bagging, consorting with criminals and alleged mortal threats — heady stuff even by New Jersey standards.
State Sen. Kevin O'Toole (R-Essex) opened up a power vacuum in his district when he announced his retirement in January 2016, pitting the chairman of the Bergen County Republican Organization, Paul DiGaetano, and the Passaic County clerk, Kristin Corrado, in a bitter succession battle.
The mudslinging began quickly. O'Toole — an early Corrado supporter — once claimed that DiGaetano threatened his life. DiGaetano has called out Corrado for her ties to Peter Murphy, the Passaic County Republican leader who served jail time for bribery and mail fraud. Corrado's ticket has called on DiGaetano to resign from his post as BCRO chairman.
Whoever wins the Republican primary on Tuesday will likely win the general election in November and become the next state senator for the 40th District, which leans right.
"I disagree with the characterization of the campaign as rough — all politics is rough," Corrado said. "I will agree that my running mates and I are very passionate about this campaign because we believe we can go to Trenton and make a difference. We believe we are the better team … and we are not shy about saying so."
DiGaetano did not respond to requests for comment.
After O'Toole announced he was leaving the Senate, Corrado and her Assembly running mates Kevin Rooney and Chris DePhillips quickly announced their slate with the support of the Bergen, Essex and Passaic Republican organizations.
But then Bob Yudin, the former BCRO chairman, was unseated by DiGaetano in June 2016.
Claiming that Corrado's ticket was the product of a "backroom deal," DiGaetano declined to support them and later announced his own Senate candidacy with Assembly running mates Joe Bubba Jr. and Norm Robertson, a former state senator.
The Corrado camp says DiGaetano and his running mates are "carpetbaggers," claiming that both DiGaetano and Robertson only moved into the 40th District to run for O'Toole's seat. DiGaetano, a former assemblyman, represented the 36th District for seven terms. Robertson's single Senate term was for a different district in Passaic County.
Rooney already represents the 40th District in the Assembly, having been selected by a special county committee in November to fill the seat vacated when former Assemblyman Scott Rumana was confirmed to a judgeship. DePhillips is a former Wyckoff mayor. Bubba is the son a former five-term state senator, Joseph Bubba.
According to reports filed with the state Election Law Enforcement Commission, Corrado's team has outraised DiGaetano's team 7-to-1 so far.